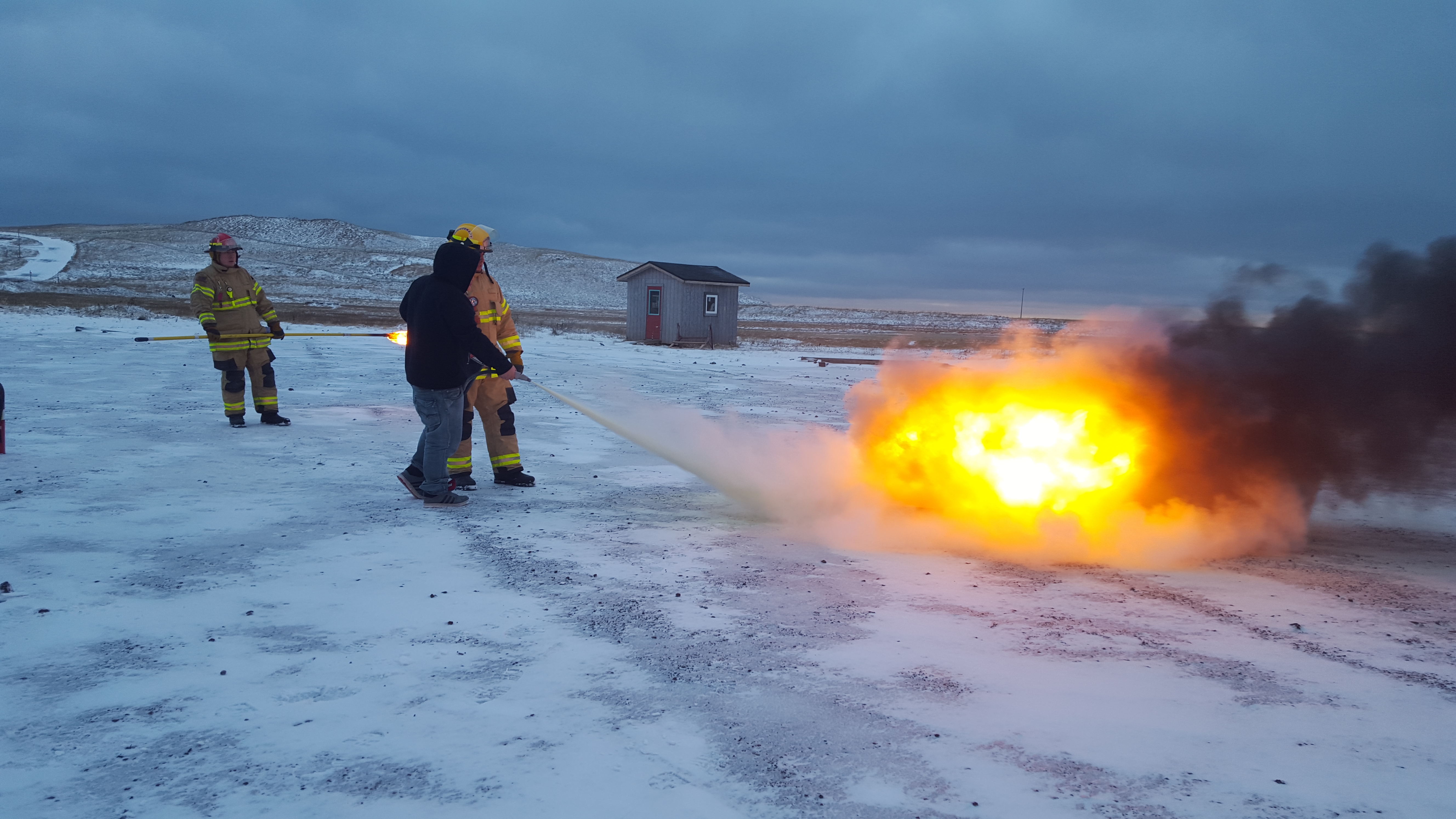 Some recent fun activities at the school on St. Paul Island.
Недавние увлекательные занятия на острове Святого Павла.
Above: The fire department came to our school and did a fire extinguisher lesson with our 7th through 12th grade students.
Сотрудники Пожарной части пришли в нашу школу и с учениками 7-12 классов провели урок противопожарной безопасности.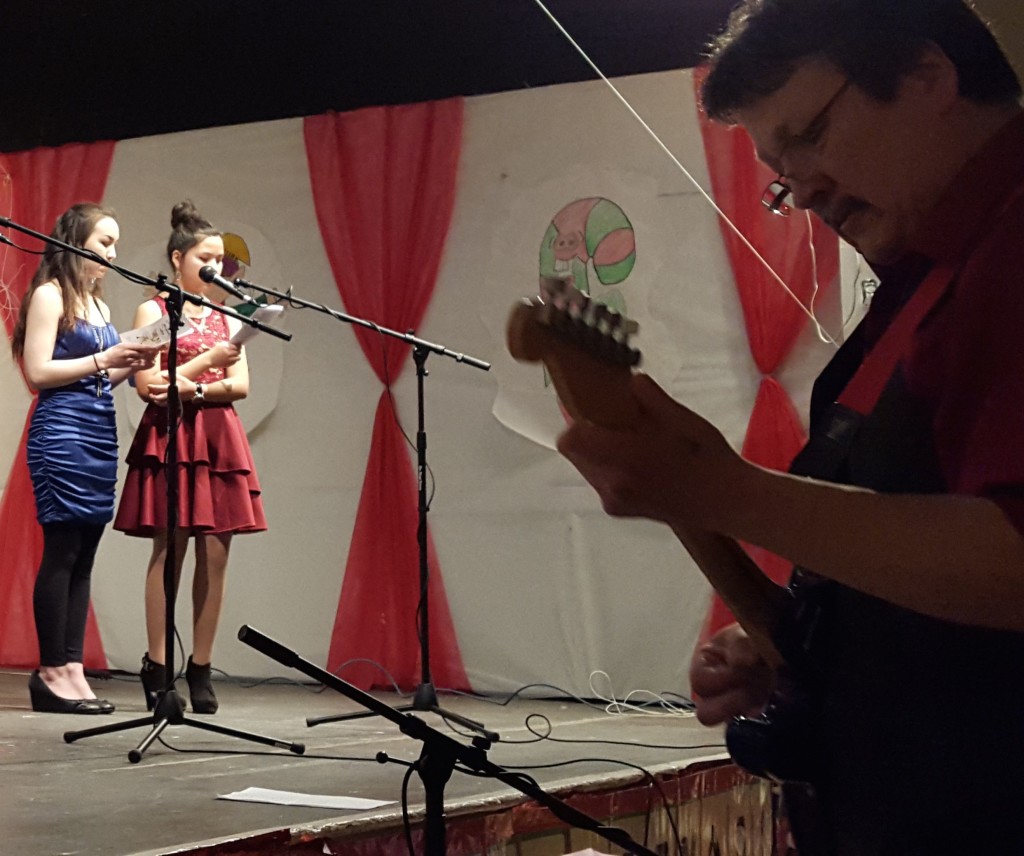 Our Christmas program. Kiana and Marjorie were singing, and Mr. Mac (another school employee and community musician) was playing the guitar.
Наша Рождественская программа. Киана и Марджори пели, Мистер Мак (школьный сотрудник и музыкальный работник) играл на гитаре.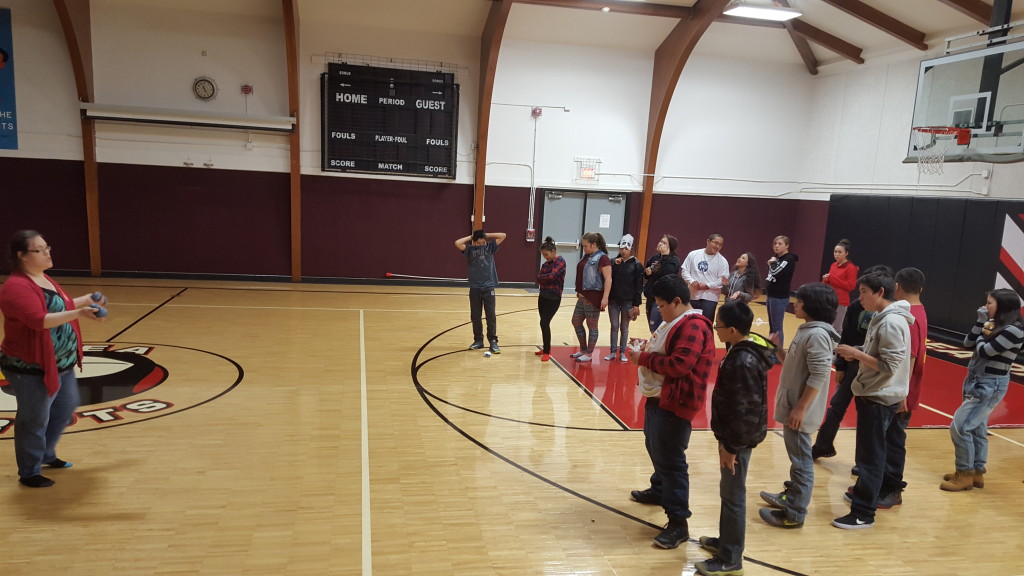 7th through 12th grade gathered in the gym to learn from a community member about Red Ribbon Week. This is a week of school where the students celebrate being drug free.
Учащиеся 7-12 классов собрались в спортивном зале, чтобы узнать от общественного деятеля о Кампании по предупреждению наркомании под названием «Red Ribbon Week» (дословно – «Неделя Красной Ленты»). Это школьная неделя, когда учащиеся празднуют свободу от наркотической зависимости.