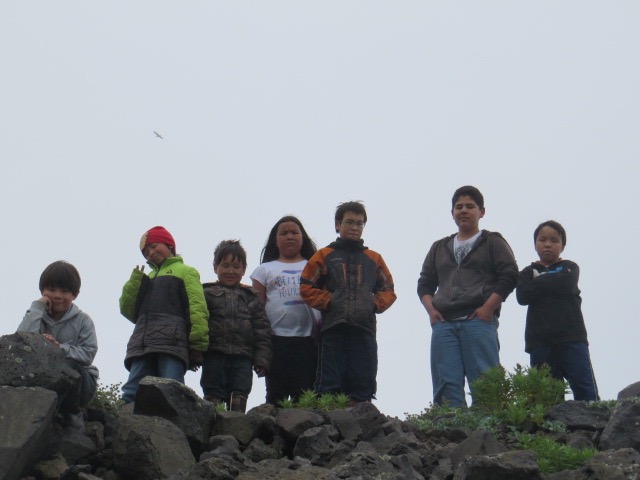 We're excited for the 2017 Seabird Camp.
 В предвкушении встречи в Лагере Морской Птицы 2017.
Our hope is that students from St. George (Pribilof Islands) and Bering Island (the Commanders) will travel to St. Paul for a joint Seabird Camp.  Oh my!
Мы надеемся, что ученики с Острова Св. Георгия (Острова Прибылова) и с Острова Беринга (Командорских Островов) поедут на Остров Св. Павла в Лагерь Морской Птицы.
Students from St. Paul and Bering Island are using pen-pal letters to get to know each other before they meet.
Учащиеся с Остова Св. Павла и с Острова Беринга переписываются, чтобы лучше узнать друг друга до того, как они встретятся.
The students from St. George are also excited, and they took photos of each other  last summer to introduce themselves.
Ученики с Острова Святого Георгия очень рады и прошлым летом они сделали фотографии друг друга, чтобы таким образом представиться.
 Enjoy! Наслаждайтесь!