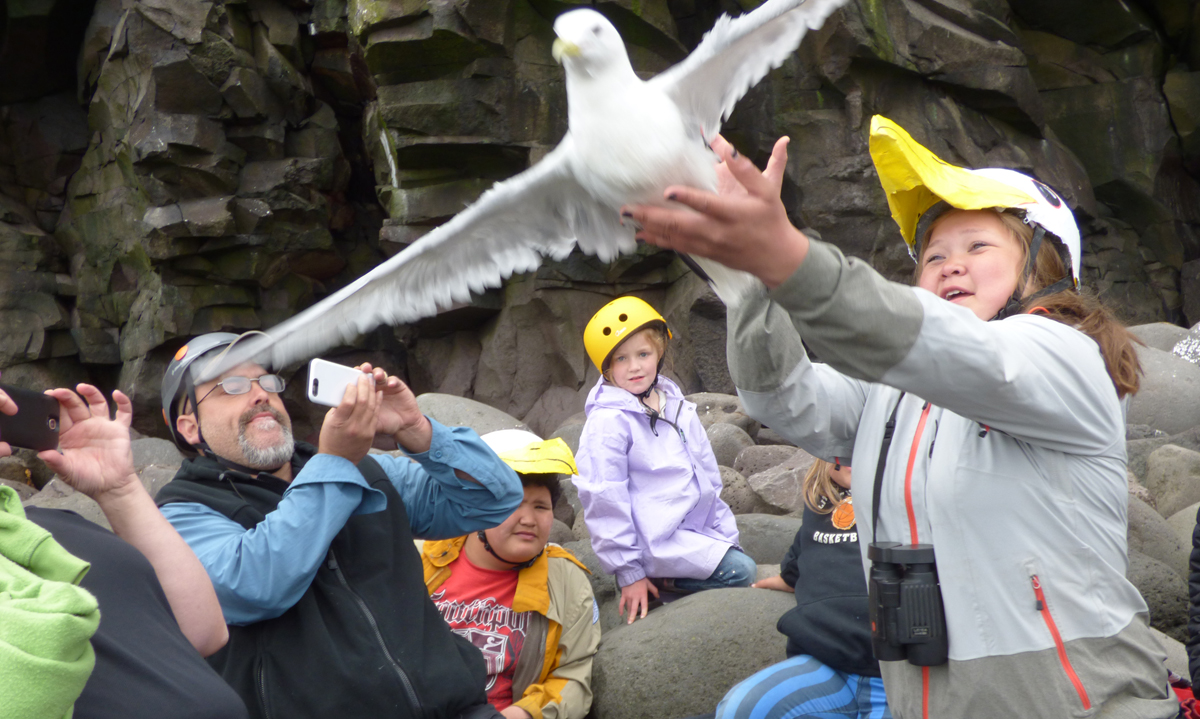 Our field biology interns, Chauncey and Carley, have had quite a week!
Four younger kids joined us for Thursday's resighting expedition under High Bluffs. Resighting shows which color-banded kittiwakes survived through the winter and helps determine the health and population trends of this species.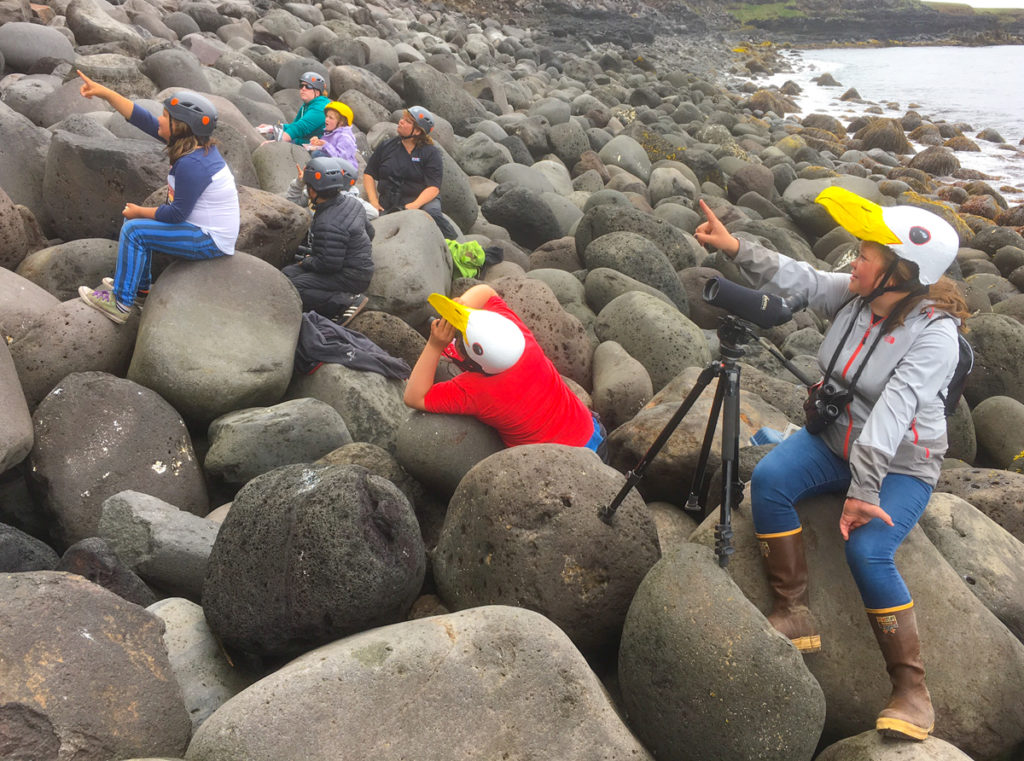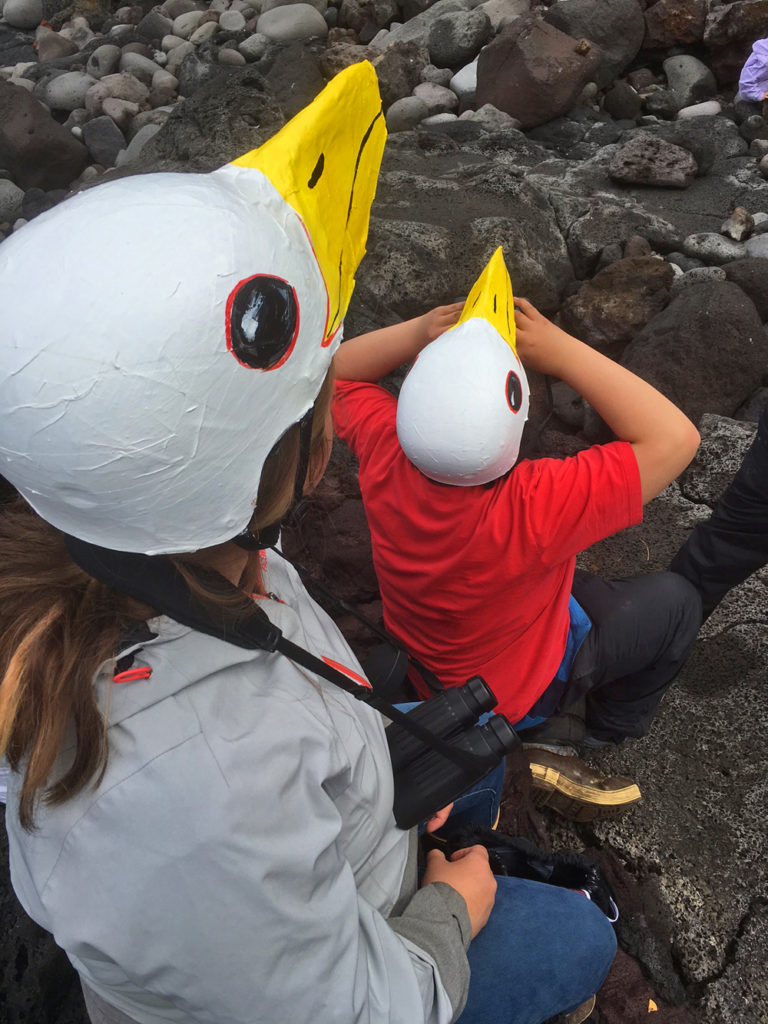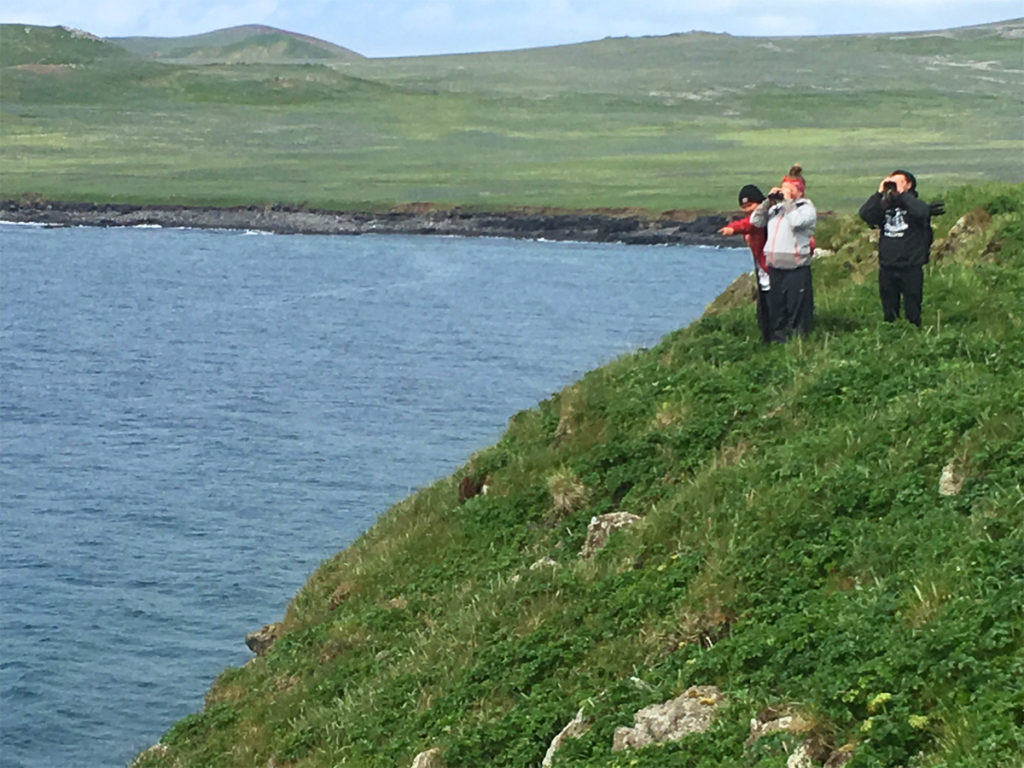 Since some birds don't make it through the winter, new birds need to be banded each year to continue this study. We used a very long noose pole to capture a Black-legged Kittiwake.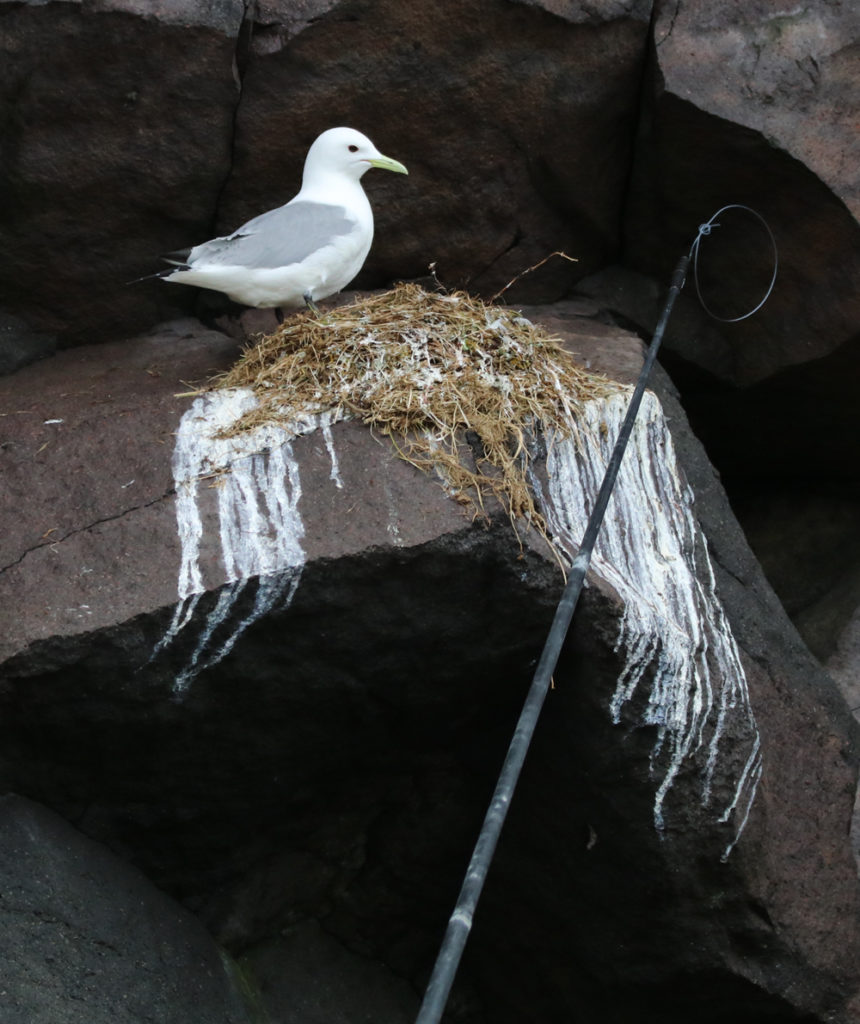 We applied both a US Fish and Wildlife Service metal band and a large yellow color band on this beautiful bird. A lot of people took out their phones to get pictures of the dramatic moment when Carley let the kittiwake fly away with its new ankle bracelets!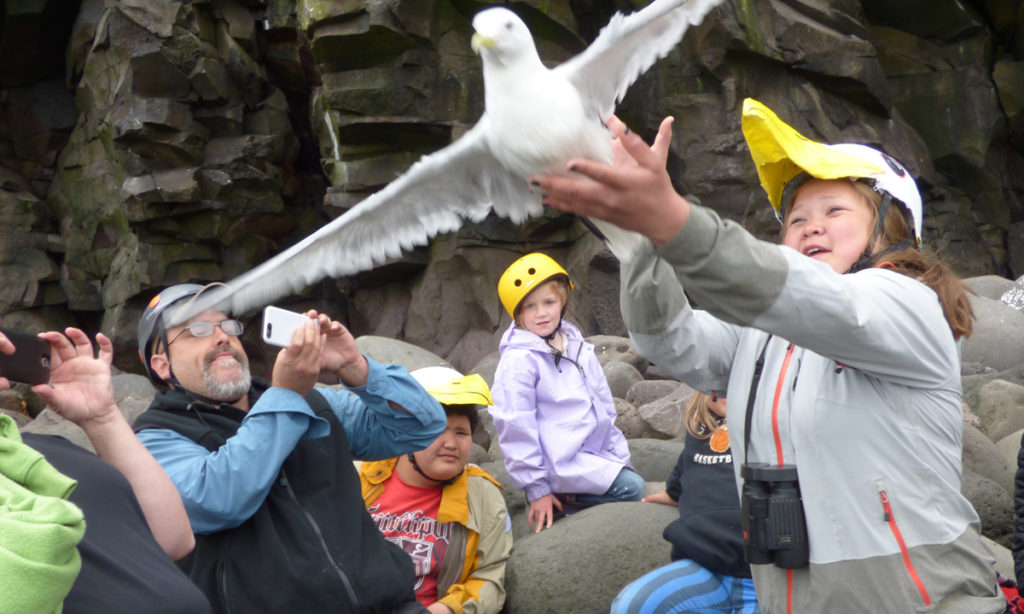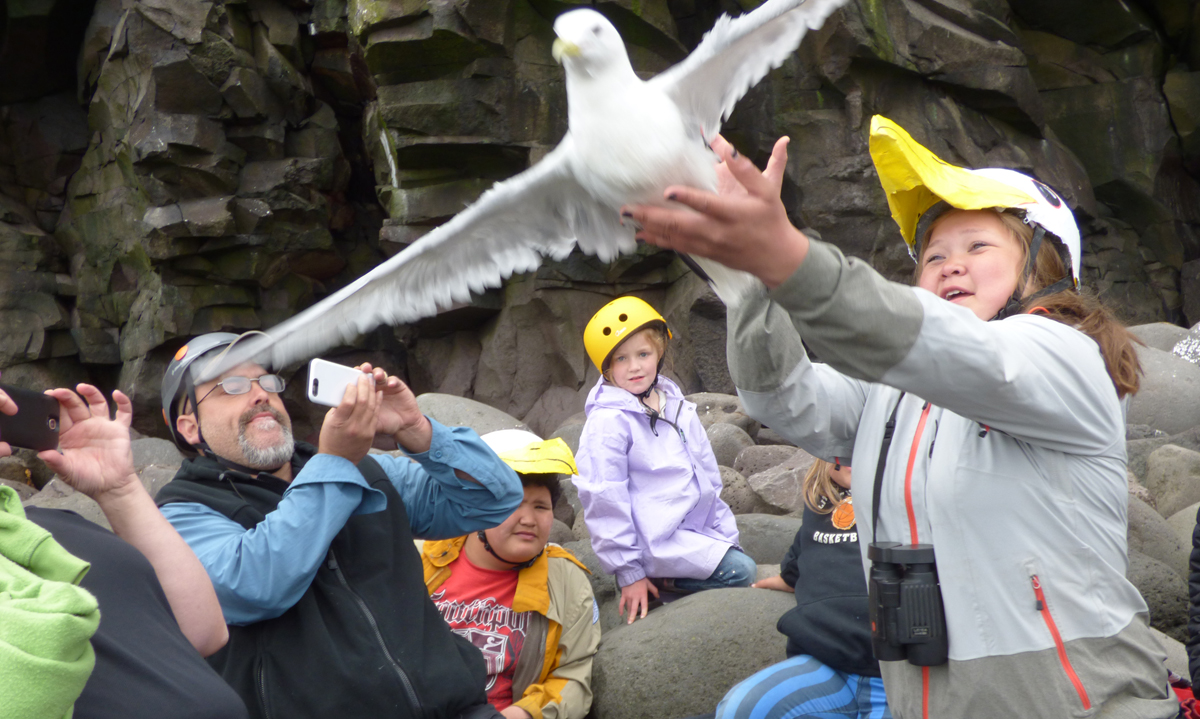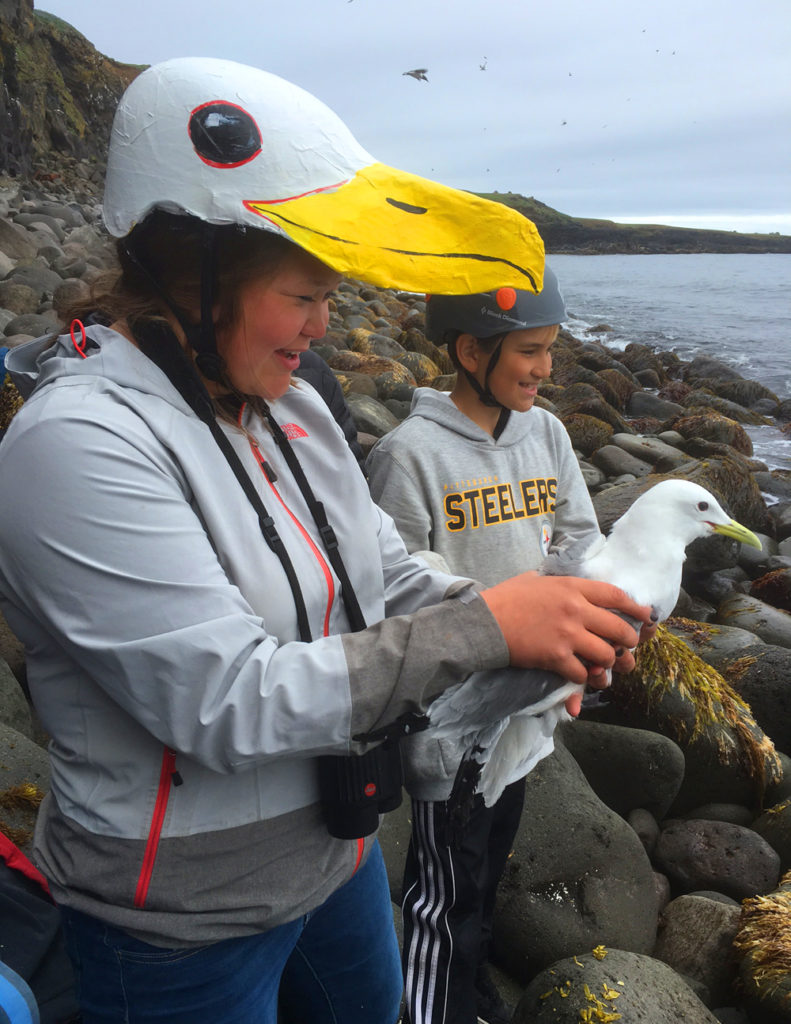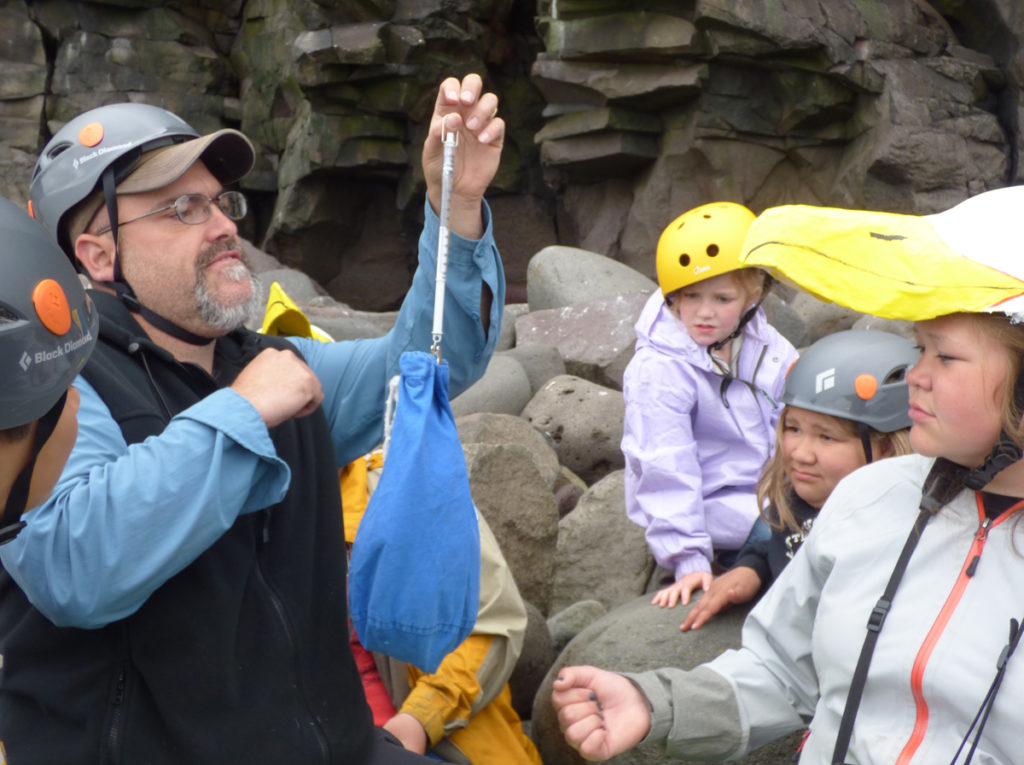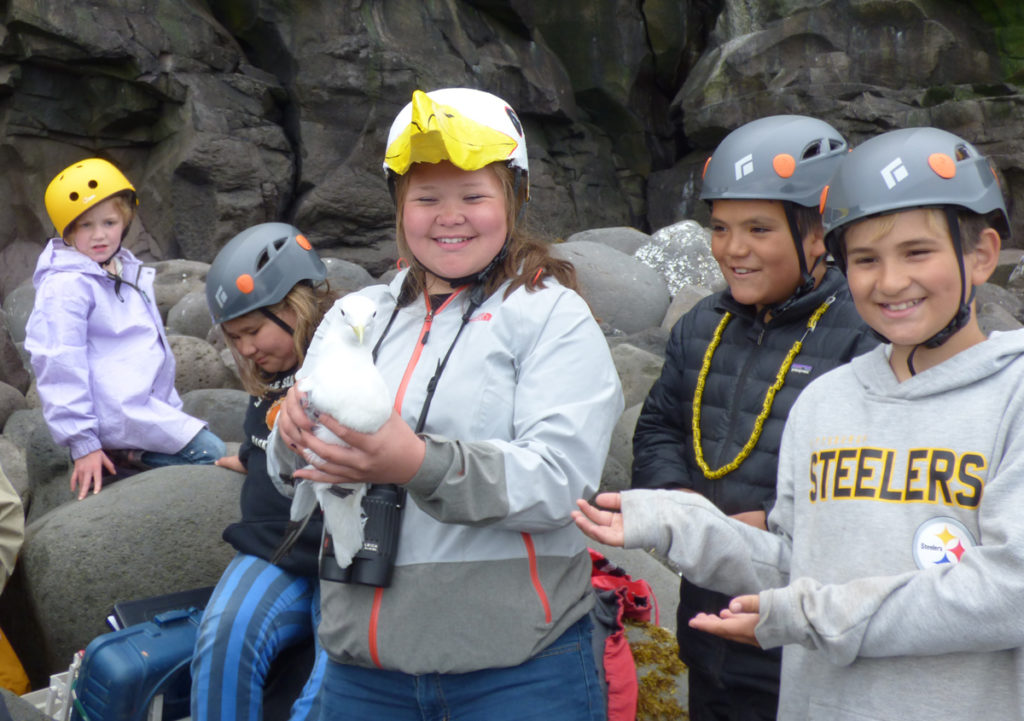 The kittiwakes are popping out more eggs on the productivity plots! That meant sitting for longer times to see if each pair had an egg in its nest. We got to see a lot of the island's dramatic seabird colonies in the process.
St. Paul Island is one of the best places in the world for seabird photography and our interns discovered that this week. They learned all about using fancy camera equipment to get great seabird shots. Although they still have a lot to learn, Carley and Chauncey can now help teach photography to other kids next week.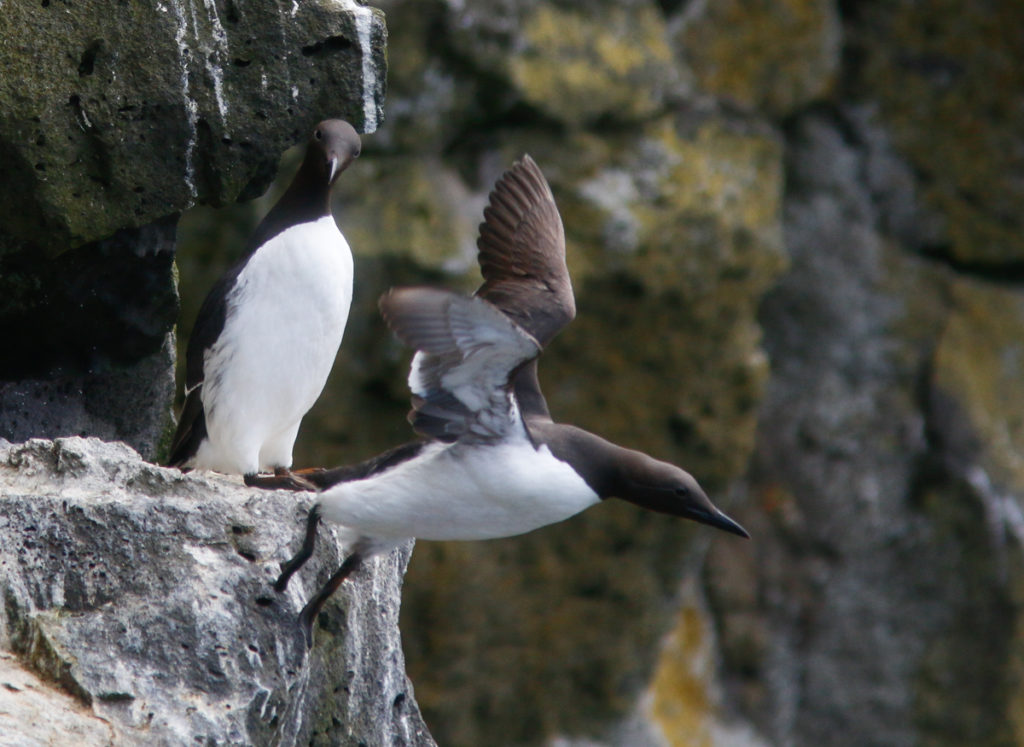 Common Murres by Chauncey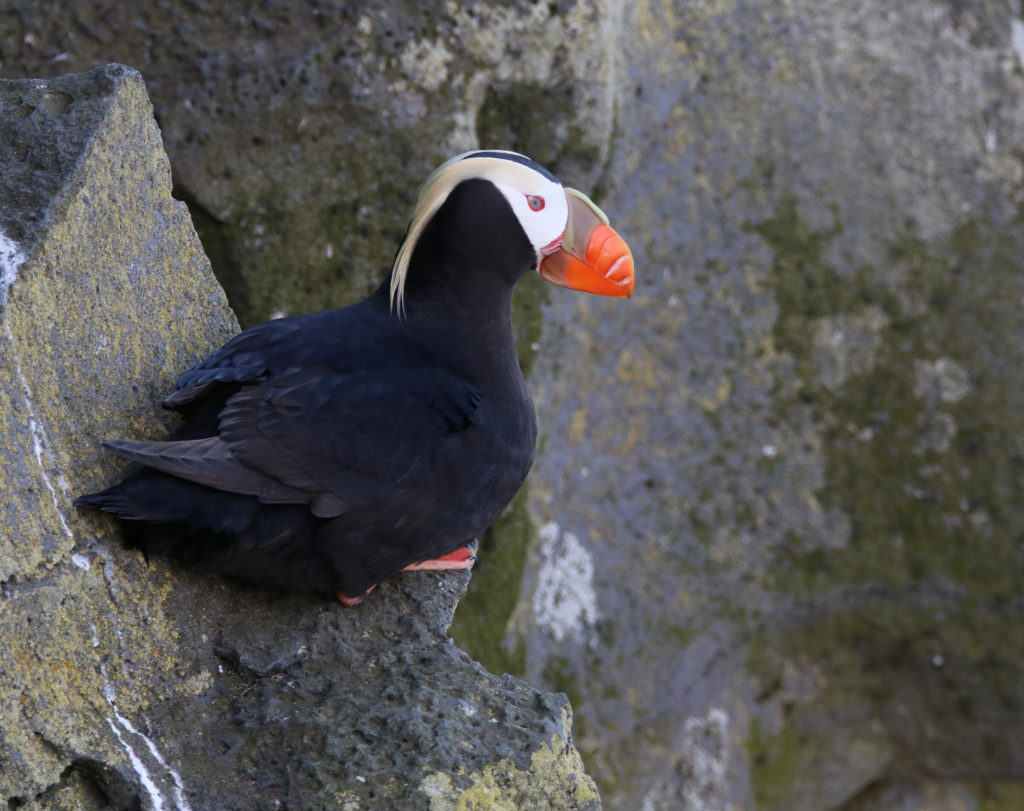 Tufted Puffin by Carley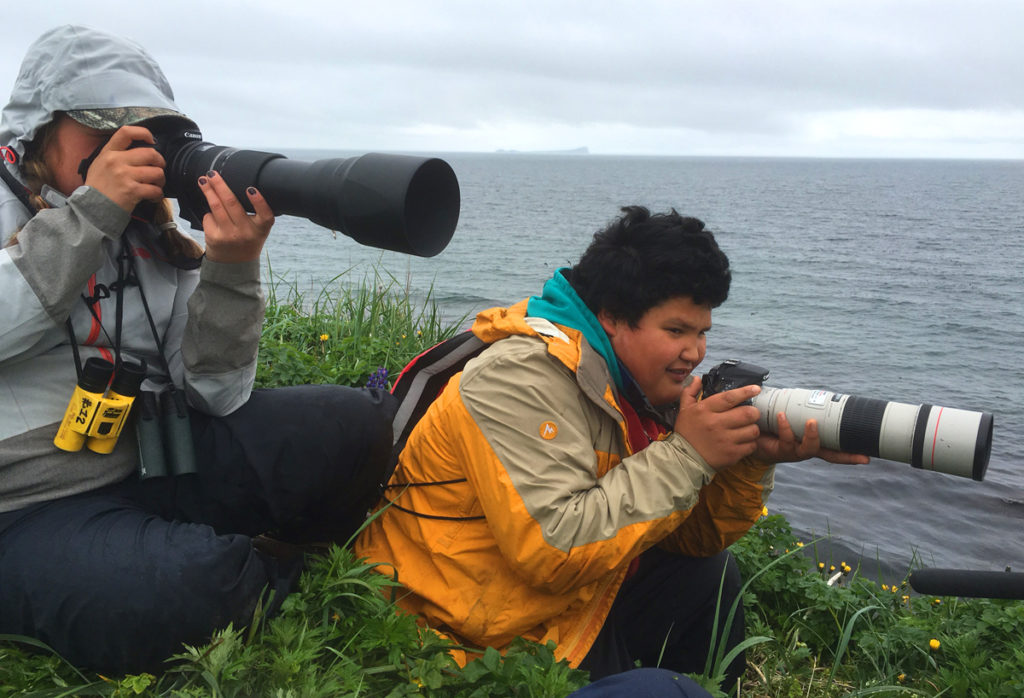 Our art intern, Marjorie, has designed a Seabird Youth Network banner that will knock your socks off! Wait until you see it finished! She has penciled in an incredible seabird design that she will refine with paint pens this weekend. The campers will add color next week.