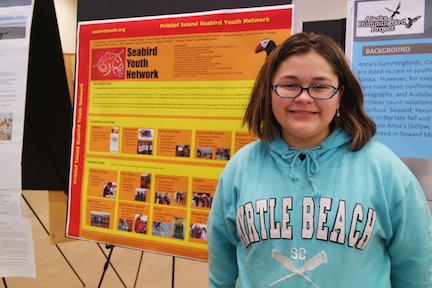 Alaska Bird Conference
21 Dec 2016, by Education
in
Hi, my name is Destiny and I am in seventh grade recently attending Hanshew Middle School in Anchorage.
The reason I came to Cordova was to present a poster about the Seabird Youth Network poster at the Alaska Bird Conference. During the conference I learned that there are many more problems with different types of birds. Some of these birds are not even seabirds.
When it came time to present the poster I was kind of freaked out because I was the youngest person there. But after I presented the poster to a few people I got comfortable. Most people were interested in the camps that we do during the summer.
One lunch-time we went to go see the sea otters with interns from the Alaska Songbird Institute in Fairbanks, and I also had lunch with Helen and her family on board their sail-boat called SEAL.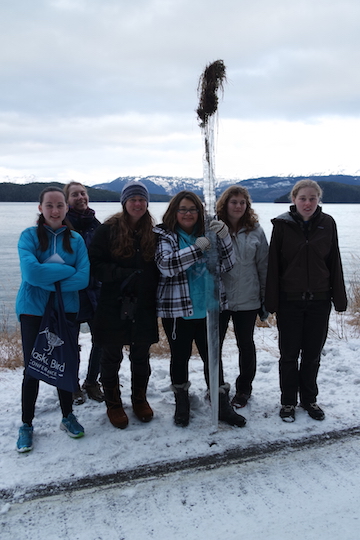 I visited Cordova High School to present to the seventh grade science class. I showed them a power point of St. Paul and St. George. They were very interested, and we took up the whole last school hour. We got to show them seal throats, a glass ball, and a seal pelt. They were interested that we don't have mosquitos, trees, and dogs.
Plus, guess what I got to do? Ice-skating on a glacier!
Lastly I would like to thank all the sponsors and organizers of the Alaska Bird Conference for making this trip possible.