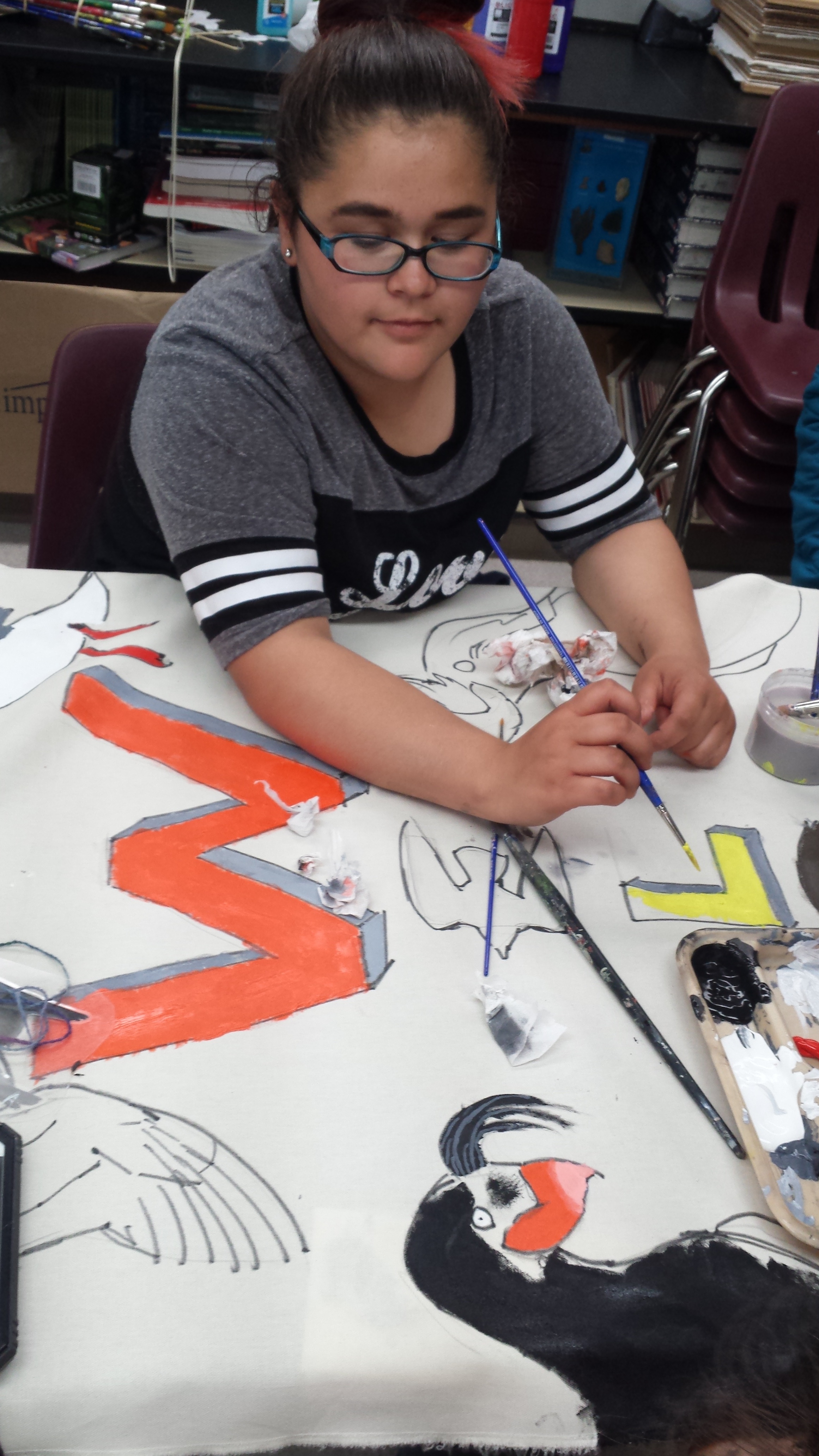 Seabird Camp is next week, and the team on St. Paul are busy with preparations. Here's their first report:
Today (Wednesday July 12) our student interns and several other artistic students and adults joined Ram Papish and began work on more papier mache masks and costumes to be used at the end of Camp performance as well as a Welcome banner.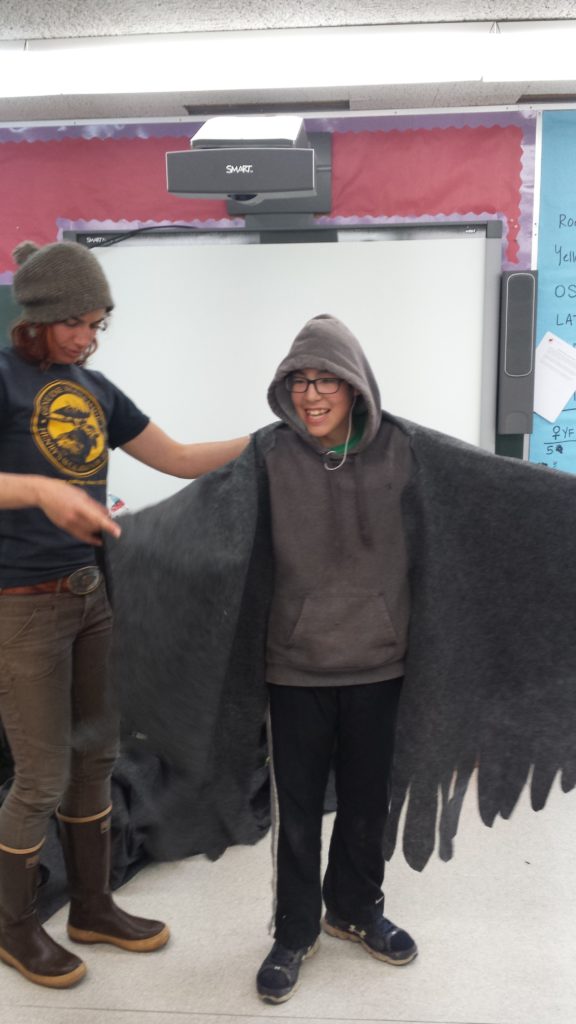 Maurice and Sarah with wings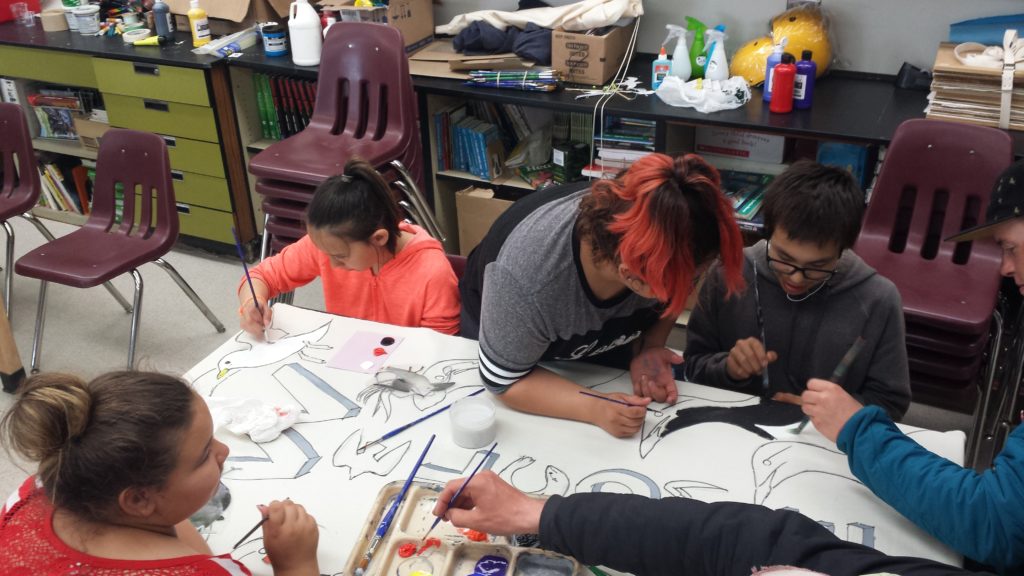 Group painting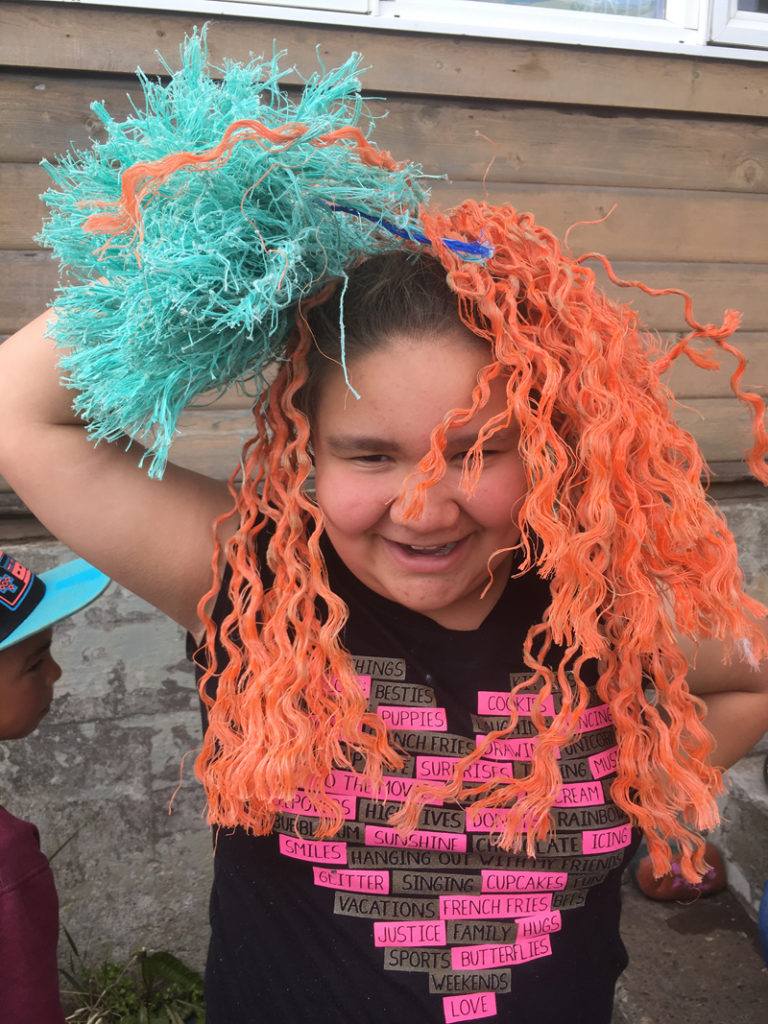 Fun with Fur
We are very excited that the Commander Island students and Natalia have finally reached Alaska, and we cannot wait to Welcome them to St. Paul Island!