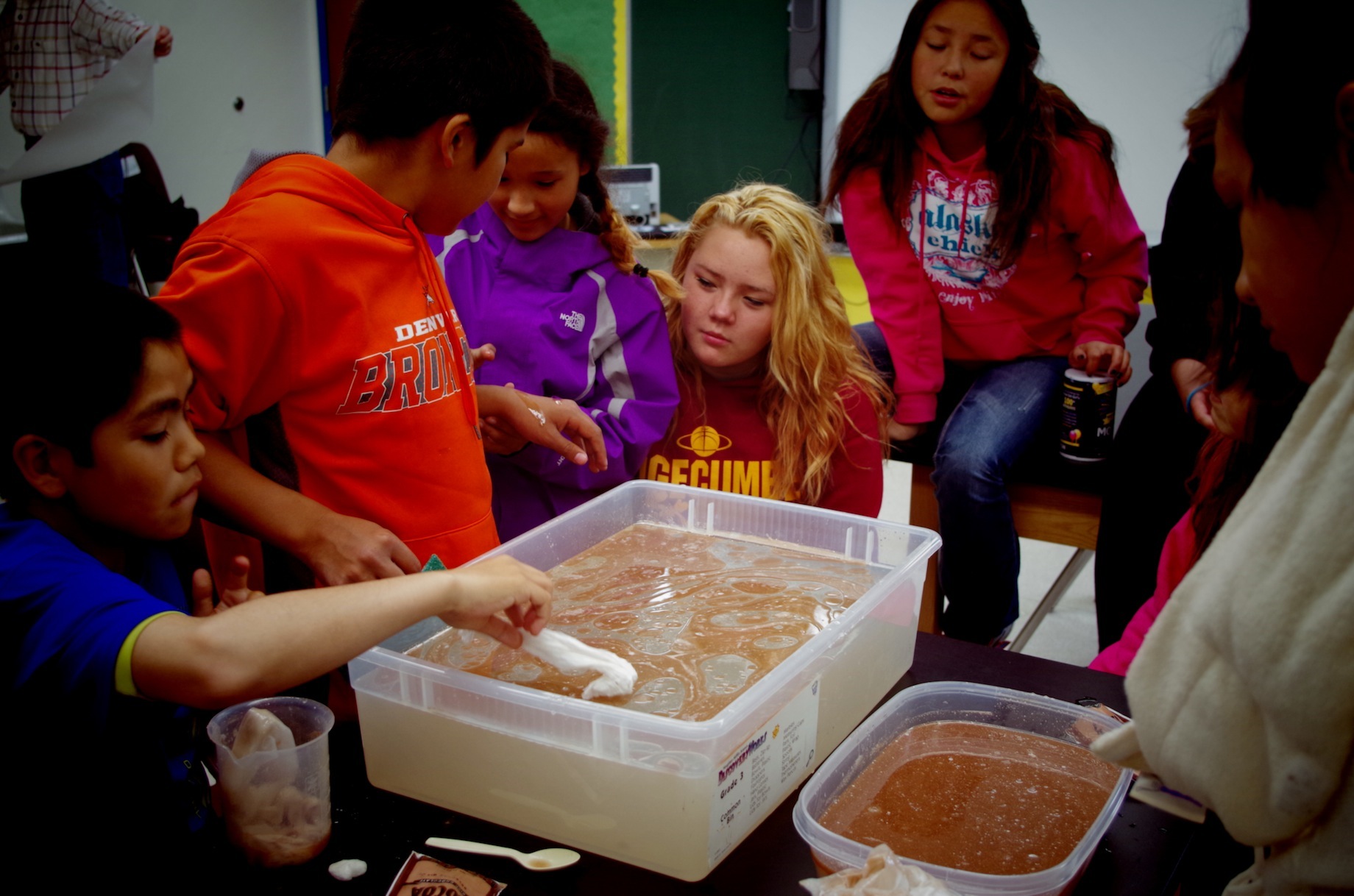 Veronica Padula (University of Alaska, Anchorage) recently traveled to St. Paul to teach students about seabirds and marine pollution during Bering Sea Days (above photo shows students learning about oil spill clean-up).  Read Veronica's report (below), and watch her video below:

Bering Sea Days 2014. I finally made it! St. Paul Island, in the flesh, and windier than any place I have ever been! After so many virtual visits to the classrooms of St. Paul School, I finally got to walk its hallways. I got to meet all of its wonderful students in person. Bering Sea Days was a blast, and I am so grateful to Seabird Youth Network for asking me to participate in the week's activities. I am also grateful to the long list of folks who worked so hard to organize everything – especially Lauren and Pamela, you gals rock! For those of you not familiar with this event, Bering Sea Days is a week where local and visiting scientists join forces with the students and teachers of St. Paul School to learn more about the kinds of research happening in the Bering Sea region. This includes oceanography, climate, archaeology, biology, cultural anthropology. And, of course, students learn about SEABIRDS! Especially how marine debris impacts seabirds and other wildlife, because that is what I am always talking about!
For my part, students learned about how debris can travel from the places where they live to the ocean, and how ocean currents can carry that debris around the world. We also dissected the organs from kittiwakes collected on the island, sorting the stomach contents to determine if any of the kittiwakes had ingested inorganic materials like plastics. Finally, Mrs. Kushin's class completed the plastic pellet experiment students at Seabird Summer camp began – we retrieved the bags full of pellets from the harbor and examined them. Although the pellets had not eroded much since the summer, we did find some great isopods clinging on to the bags. When we placed those little critters next to the brown PVC pellets, they looked very similar in shape and color! This really highlight the point of how easy it could be for animals to mistake those plastic pellets for real food like those isopods. The pellets came home with me for chemical analyses. I will report the results when they come in.
St. Paul is a wonderful place, and I am so happy that I had a chance to share my research with everyone. I am also happy that I made lots of new friends on the island. I hope I get the chance to visit again soon!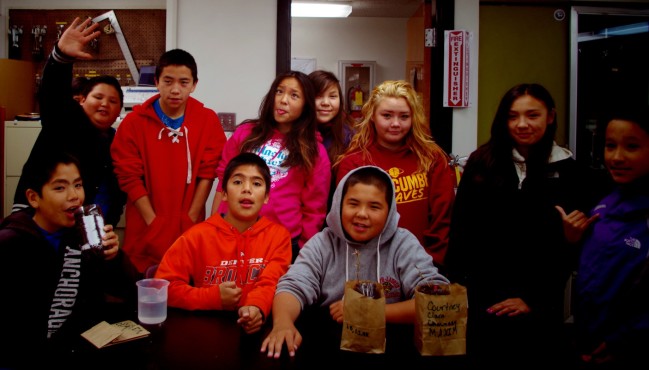 Landfill in a bottle