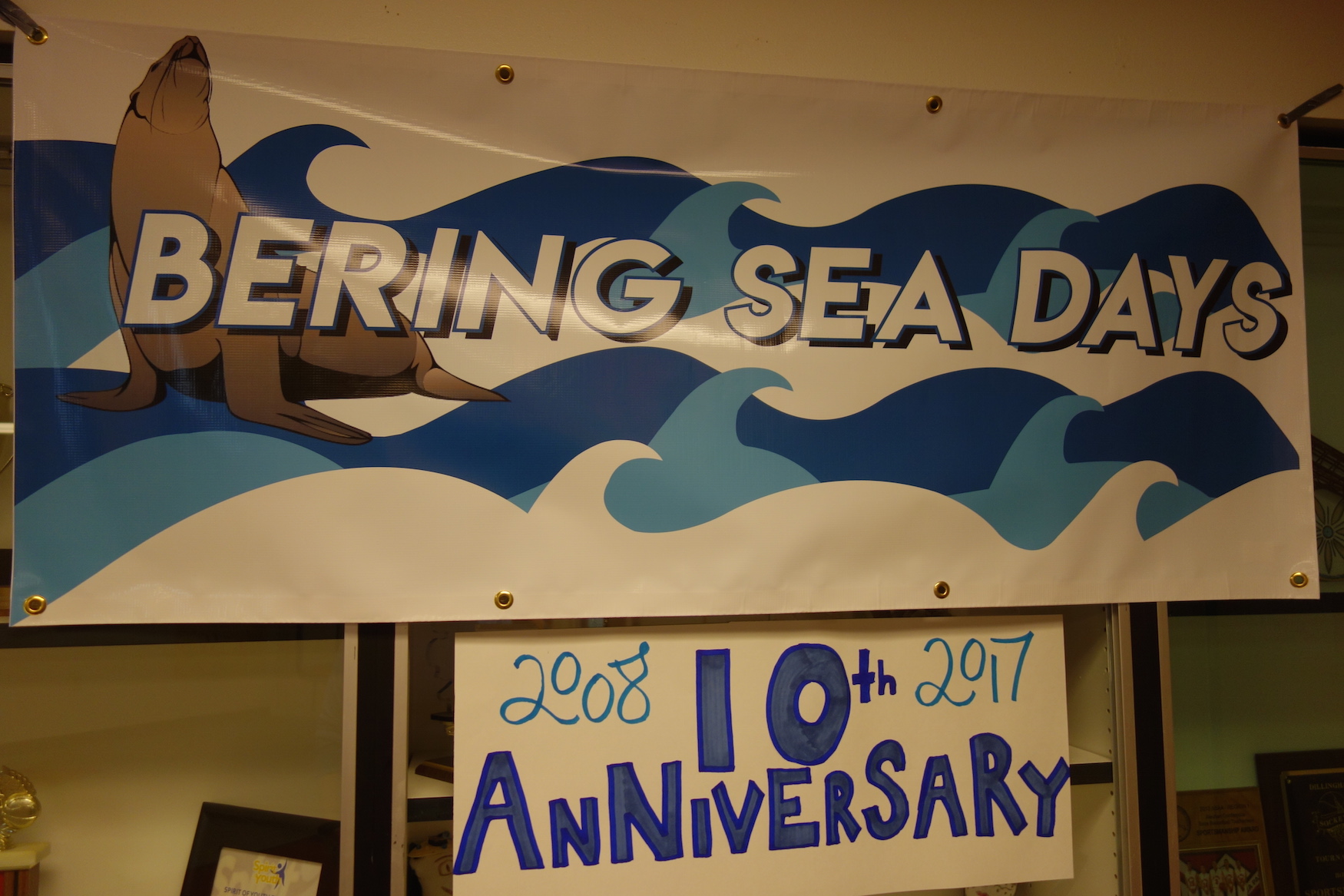 Bering Sea Days 2017
16 Oct 2017, by Education
in
2017 is the tenth anniversary of Bering Sea Days on St. Paul Island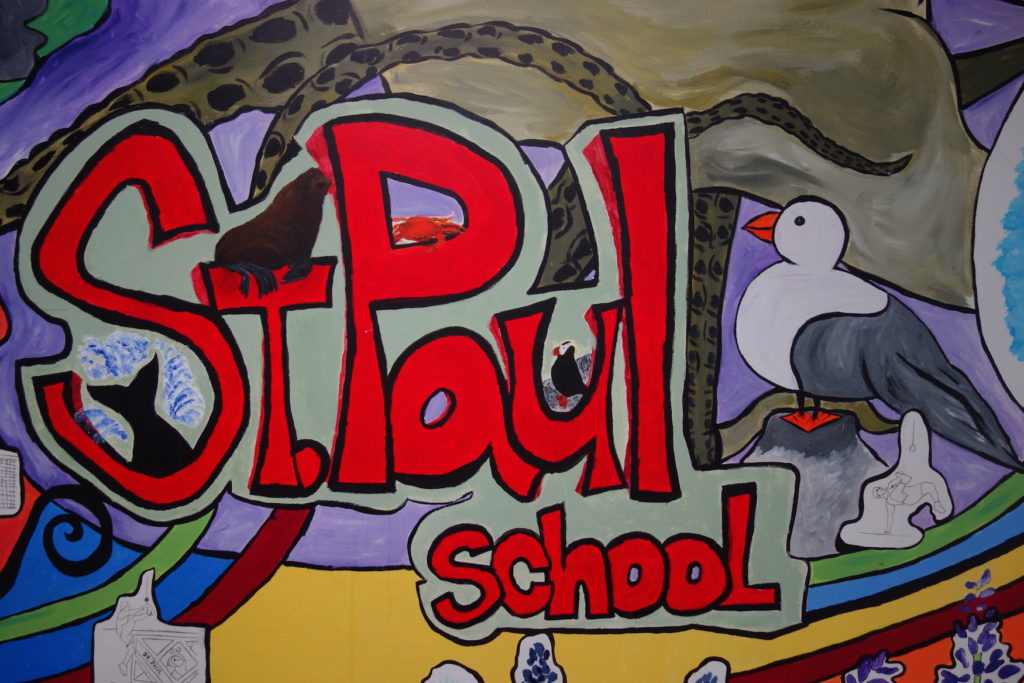 Bering Sea Days is a weeklong program hosted by the Ecosystem Conservation Office, Aleut Community of St. Paul Island, and the Pribilof School District.
Scientists from a wide range of fields spend a whole week in school visiting classrooms and leading field trips about a whole range of subjects.
Topics this year included: sea-ice; reindeer farming; kelp forest ecology; invasive species; crabs; modeling; coastal erosion (using an incredible augmented reality sandbox); seabirds; fur seals… and archeology. Oh my!
There were a number of new topics this year. One of these was learning about the Arctic Council. It was very impressive to see students during a mock Council meeting stand up and present the opinions of different Arctic nations.
It's been a full, but very rewarding week.
I worked together with Kendra Bush-St. Louis, from the Alaska Maritime National Wildlife Refuge, focusing on seabird ecology and Refuge monitoring. Unfortunately the stormy weather only allowed us to do one field trip, but we still had a super-fun week with the students.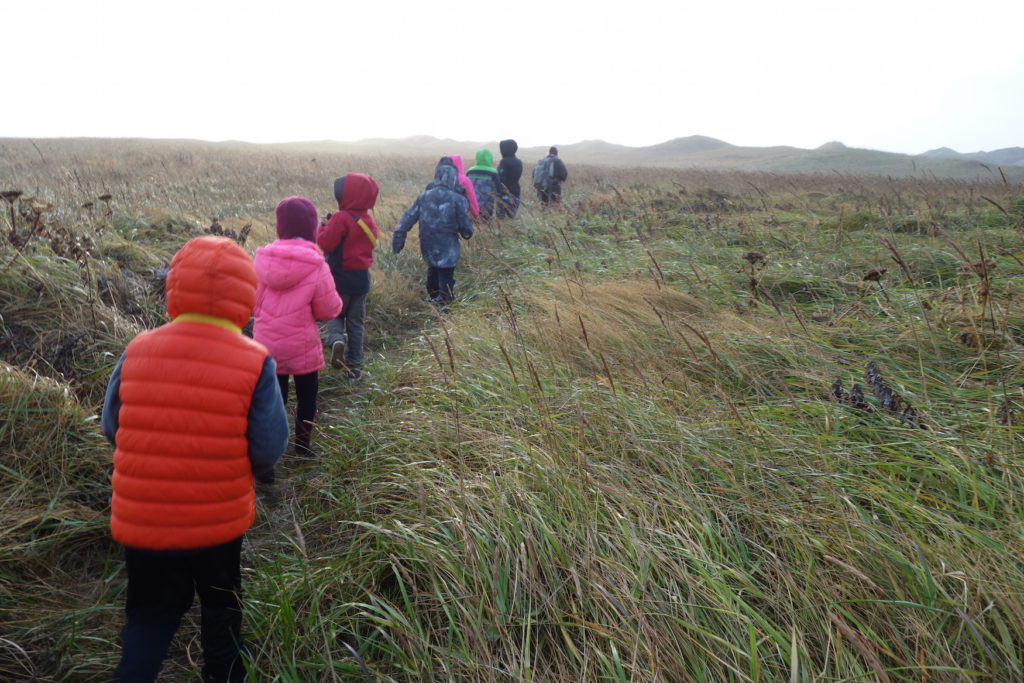 Heading out on a field trip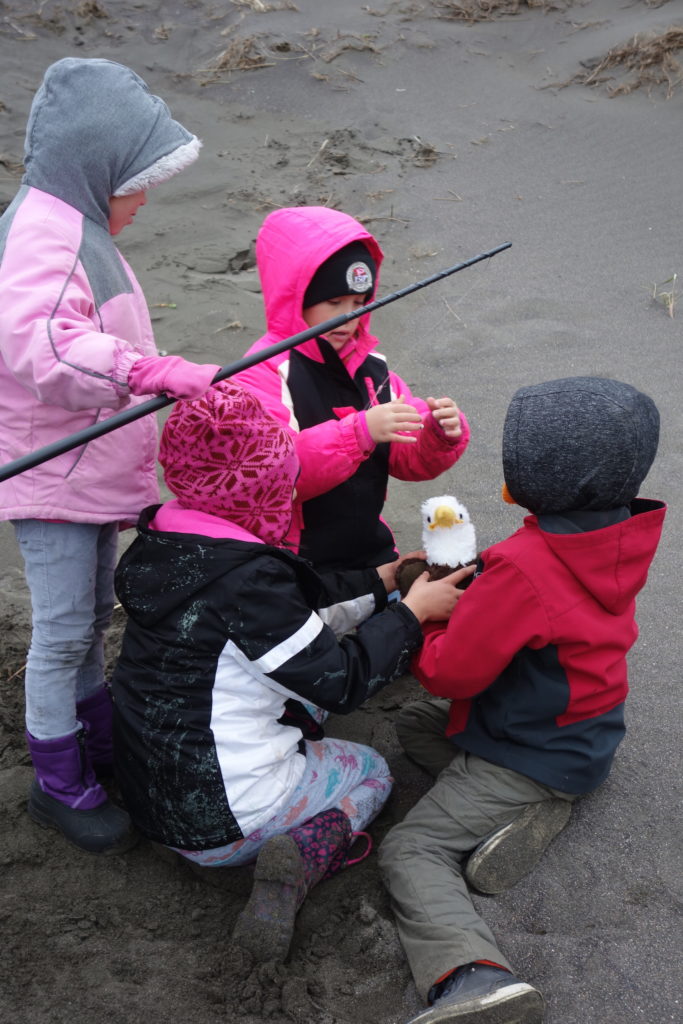 Learning how scientists use a noose-pole to capture seabirds
Our activities included: seabird adaptations (did you know that only diving seabirds have dense bones?); binocular use and bird identification skills (kids loved making their own Pribilof bird ID book); why and how Refuge biologists collect monitoring data; how researchers catch birds in the field; and how to take body measurements on birds to be able to study chick-growth. We also read stories about seabirds and did some fun art activities with the younger-aged group.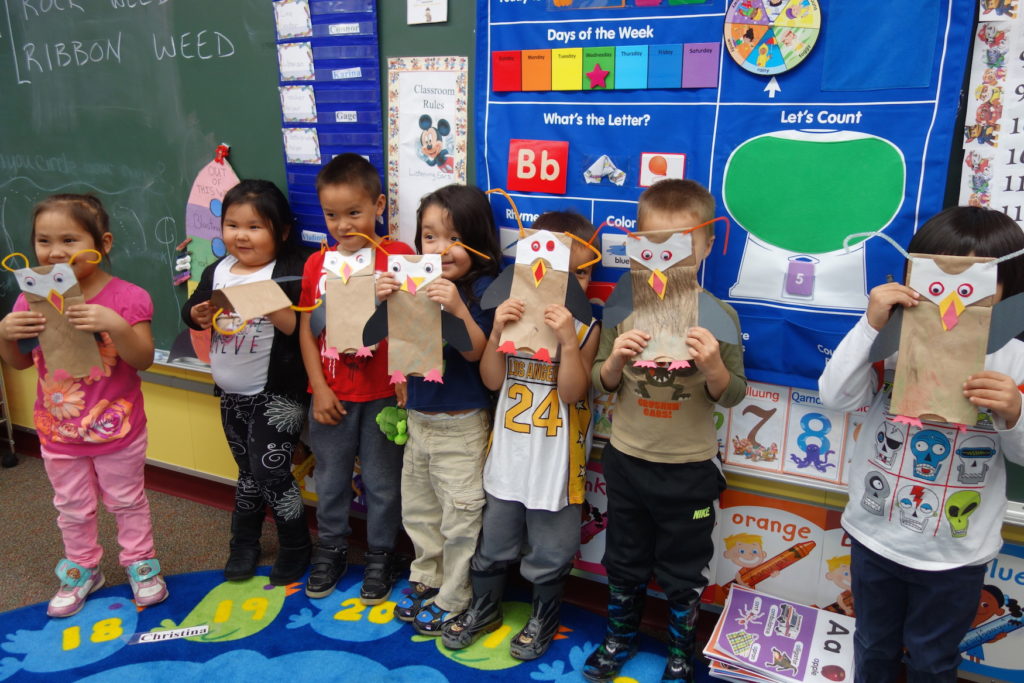 Puffin art!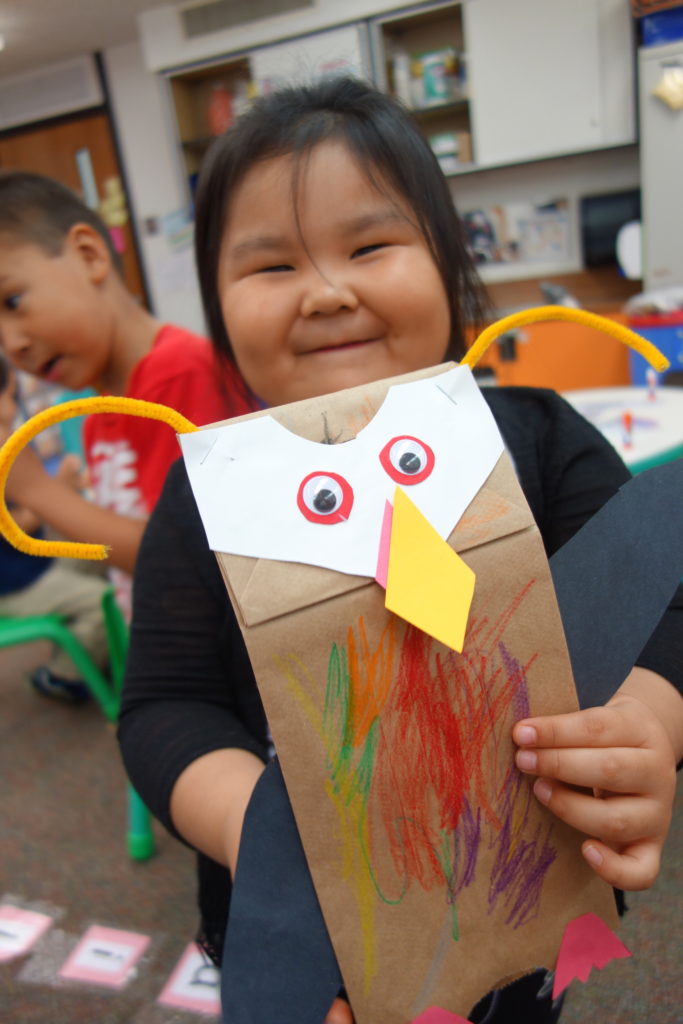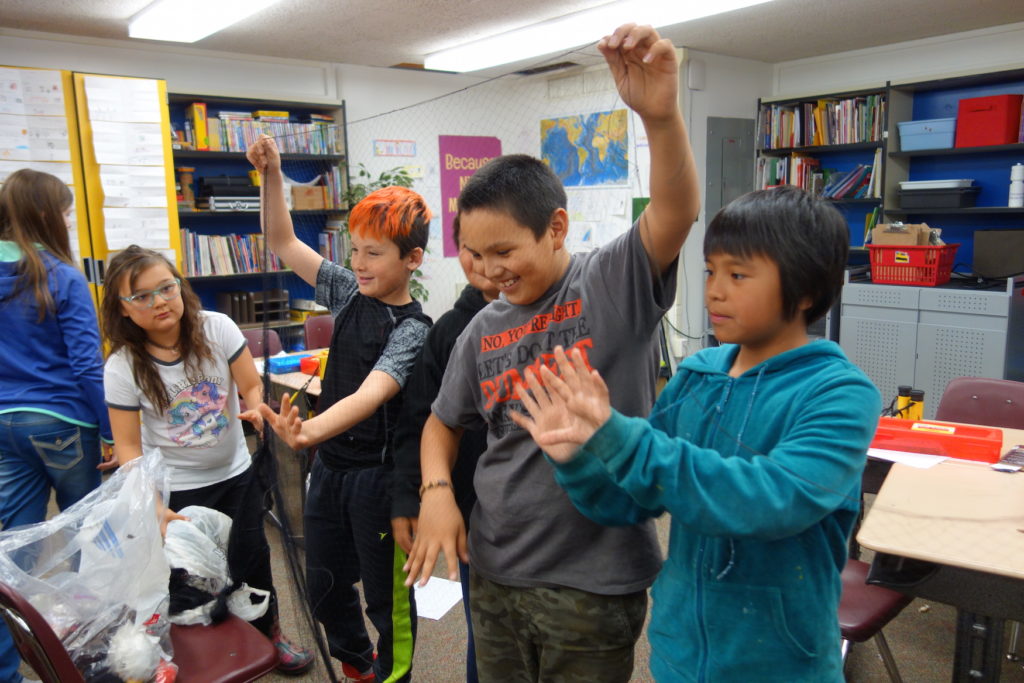 Tools for studying seabirds. Mist-nets are a great way for catching many of the smaller seabird species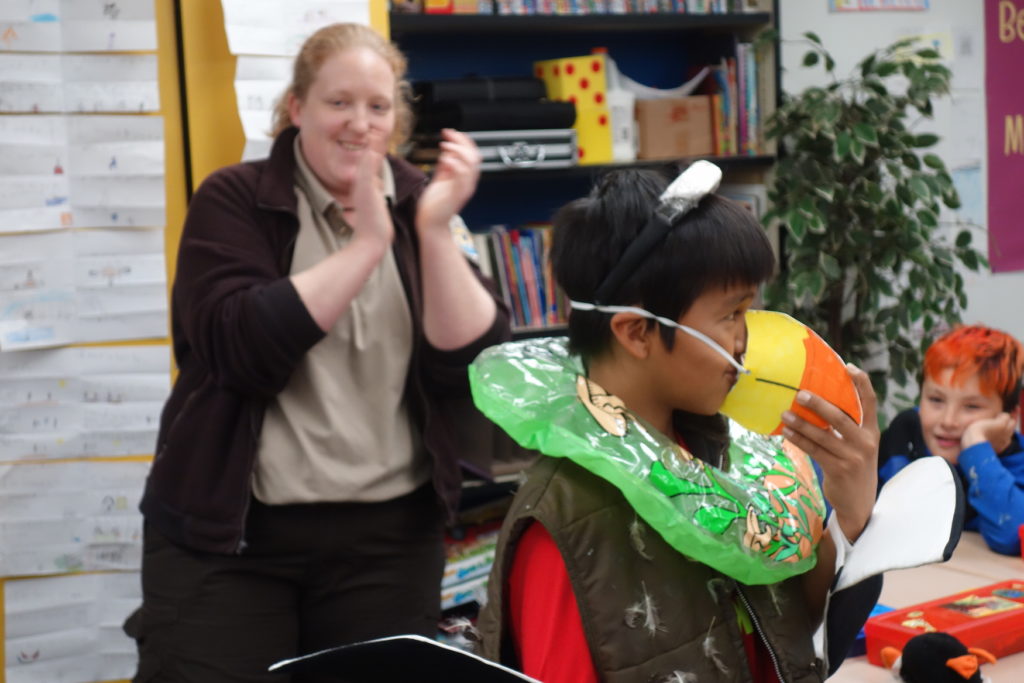 Seabird Adaptations: Gavin dressed up as a seabird, complete with a salt gland on his head!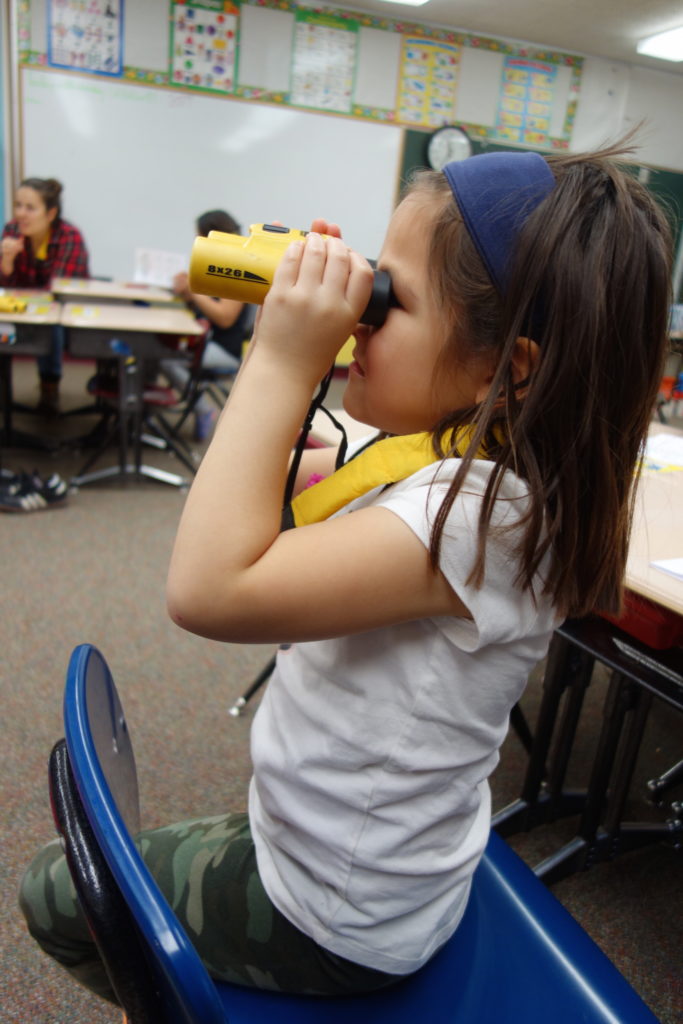 Working on our binocular use and bird identification skills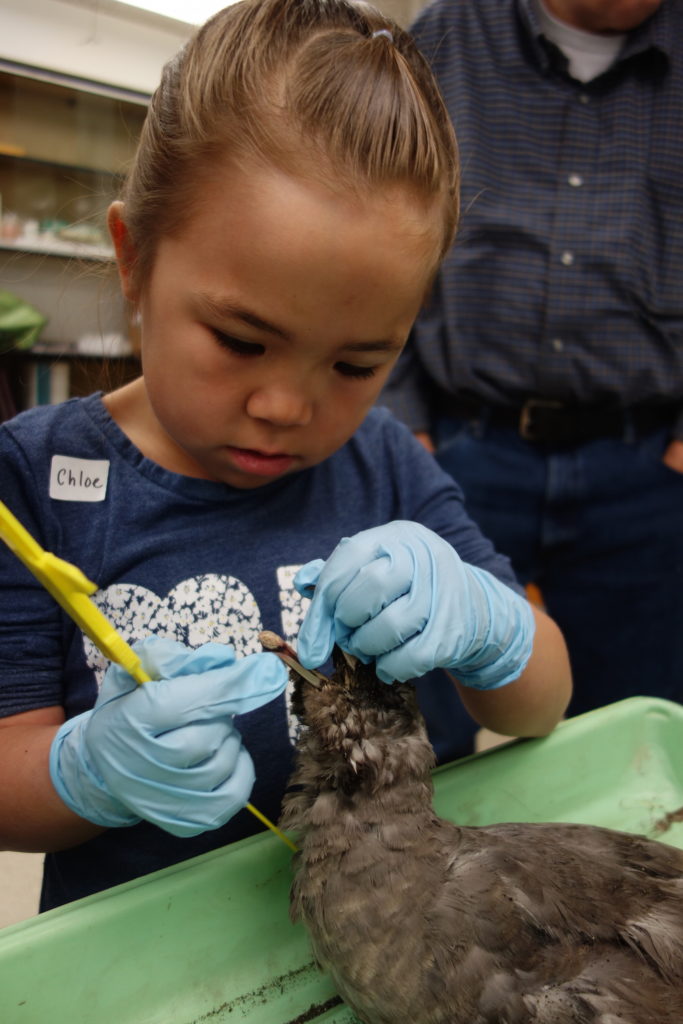 Practicing taking measurements on dead birds.
The birds had all been found dead on St. Paul beaches over the last year.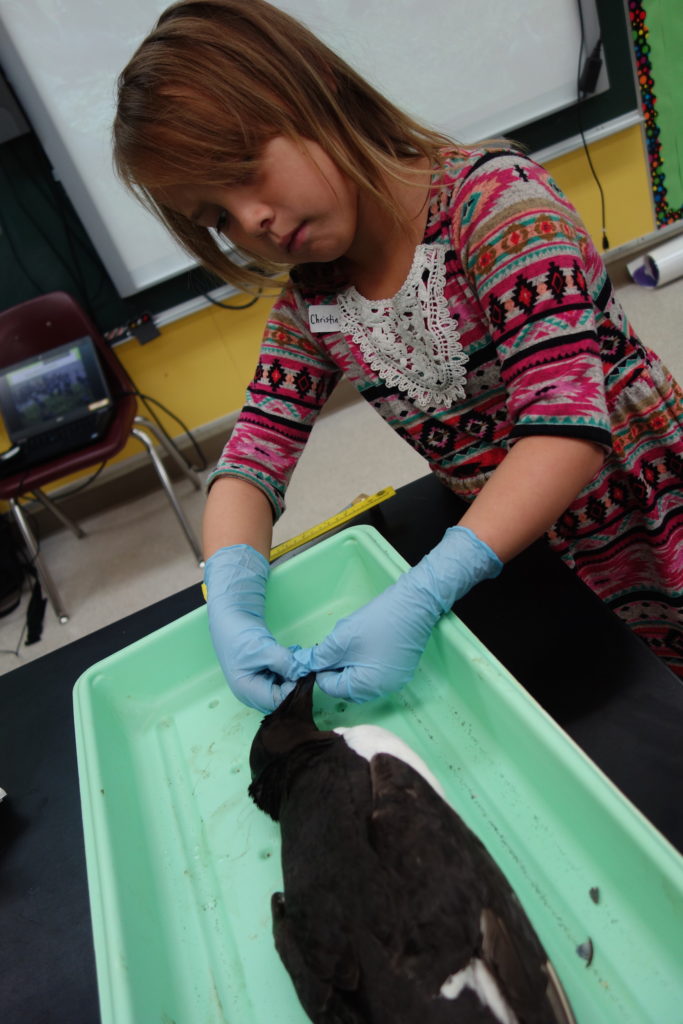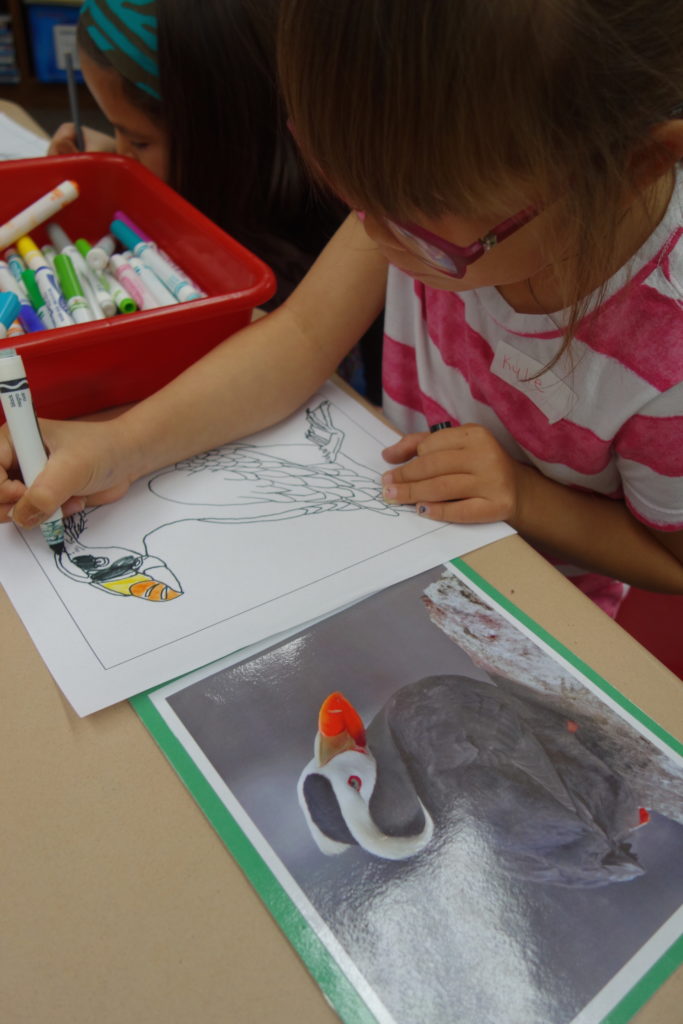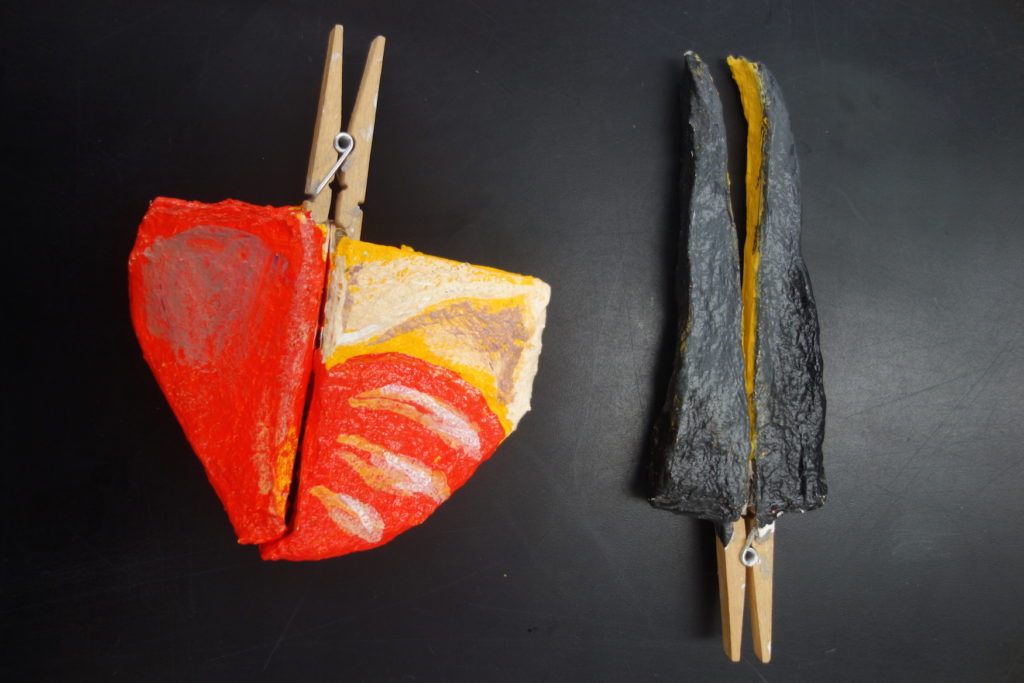 Different seabird species carry food back to their chick at the colony in different ways. Students used model murre and puffin bills to catch and carry "fish". Murres only carry one prey item at a time, whereas puffins can carry many.
It was really rewarding for both Kendra and I to see and hear how much these kids know about seabirds.
Bering Sea Days and Seabird Camp are working!
Kids think seabirds are cool!
Many thanks to the Ecosystem Conservation Office for doing such a great job with the logistics of bringing so many people together to provide such a full and rich week of learning experiences for students on St. Paul. And, thank you to the school staff and students on St. Paul for such a warm welcome.