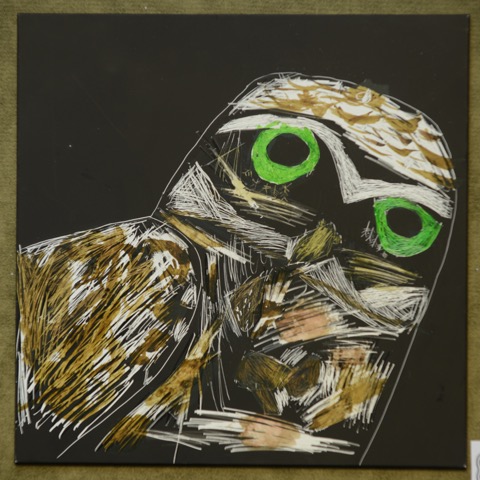 Students (ages 10-12) from Roxborough Primary and Intermediate School in Colorado have sent us these beautiful pieces of bird art to share with students on the Pribilof Islands.
With the assistance of Kate Hogan at the Audubon Society of Greater Denver, students selected 5 local birds: the bald eagle; barn owl; magpie; hummingbird, and a finch.  Students chose which of these birds to focus on and learned their characteristics.
Two local artists, Shari Zimmerman and Patricia Jenkins, worked alongside art-teacher Ashlee Forney to teach the kids how to use scratch art to express their chosen bird species. We love how these art-pieces clearly show the personality of these beautiful birds.  And, how different these local bird species are from the seabirds that dominate the Pribilof Islands.
Many thanks to the Roxborough Arts Council for helping fund and organize this program, and for sharing these images with us.