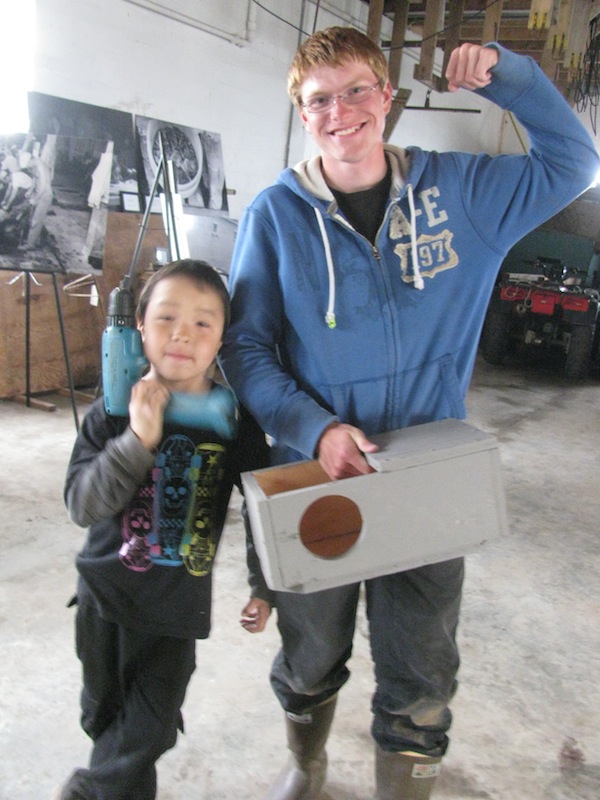 Seabird Camp starts tomorrow on both St. Paul and St. George Island!
Weather has been super foggy on St. George this summer… only 2 flights have made it in over the last 2 weeks and no fresh food was left in the store.
So, the teams felt very lucky to have made it to the islands last week.
Ram Papish has already been collecting least auklet diet samples with some of the St. Paul students.
And, students on St. George have been assembling the Least Auklet nest boxes that Erick made.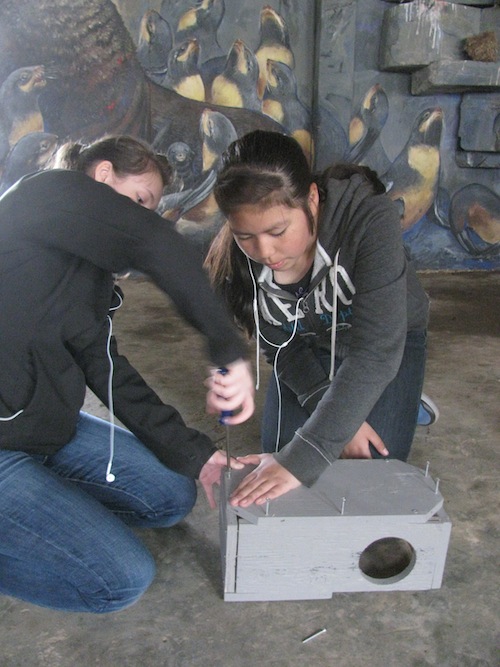 Sarah Hoepfner (a Junior from Cordova) is participating in the St. George seabird camp, and it turns out she already knows a couple of the local students from State volley ball camp!
The Alaska Teen Media Institute folk arrive on St. George on the flight today (fingers crossed), and we're all excited for camp to start tomorrow.  We'll be posting daily camp updates on the blog.