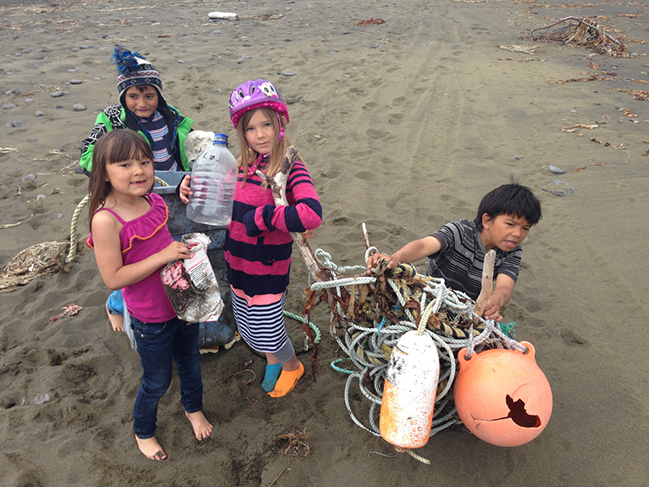 After doing some research, Campers were surprised to find out how long waste items take to biodegrade. We took in the "Stow-It-Don't-Throw-It" program's presentation on marine debris, learning about sources of debris and the ways it impacts the environment.
Campers then staged a beach clean-up and collected the marine debris that will be the raw material for our trash sculpture.
We learned more about murres and blew out the contents of four big blue-green eggs. We will use them for traditional cooking later in the week.
Veronica Padula joined us via video conference to learn about contaminants in the ocean and an experiment that the students will start tomorrow.