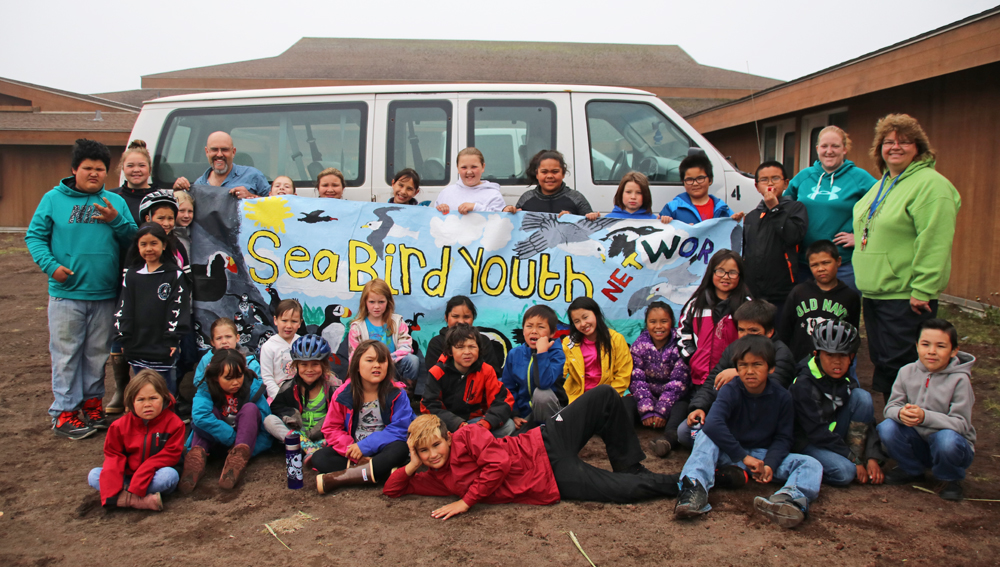 We started the day with a three station rotation that included Chicks and Splatters, a custom made board game all about the ups and downs of seabird biology, Seabird Charades and Seabird Twister.
Each group rotated into our Seabird Camp T-shirts making shop. Campers created a marvelous array of varied designs from the neat and orderly to wild and fantastic. The kids had a variety of stencils on hand to help with the seabird designs.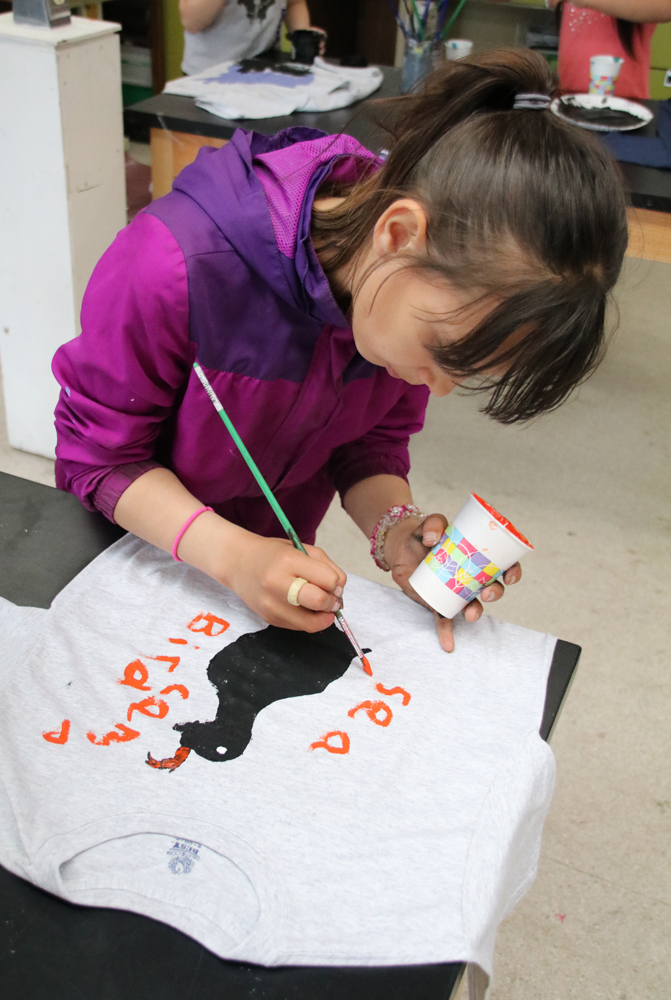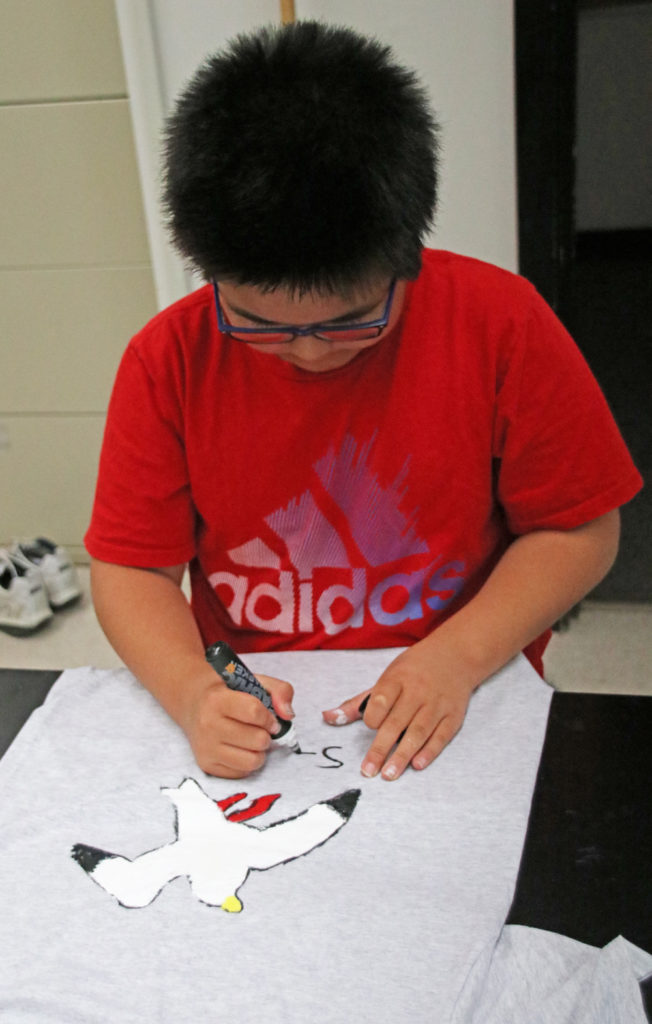 Wheel of Birdition featured an incredible wheel of seabird trivia. Kendra brought this very impressive spinning wheel from Homer. It was like being on an episode of The Price is Right, only way better because it was all about all about seabirds!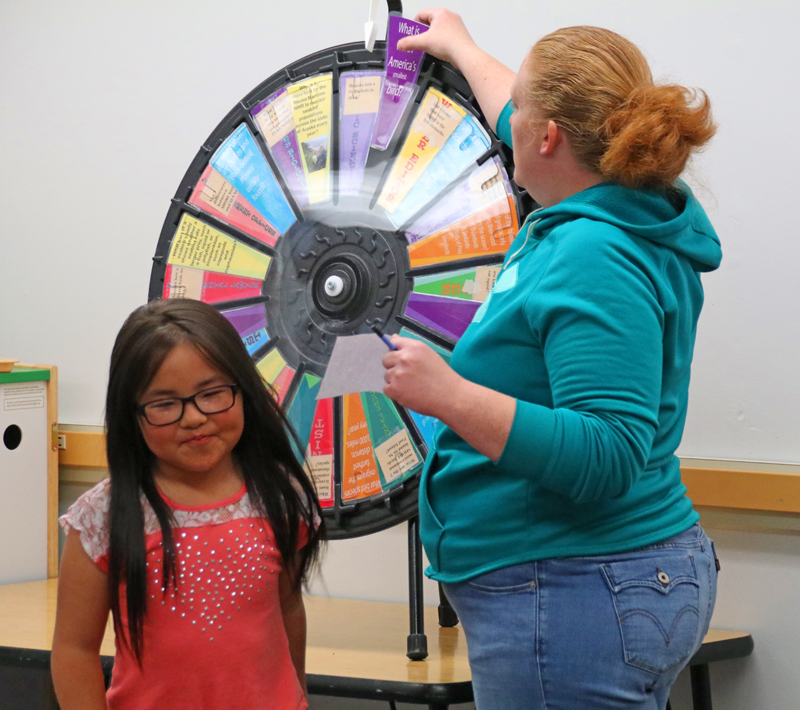 Next it was time for our dress rehearsal of "Rosy the Forgetful Finch." The kids seemed to have a great time acting out our play in costume. We aren't quite ready for a live audience—but we are close!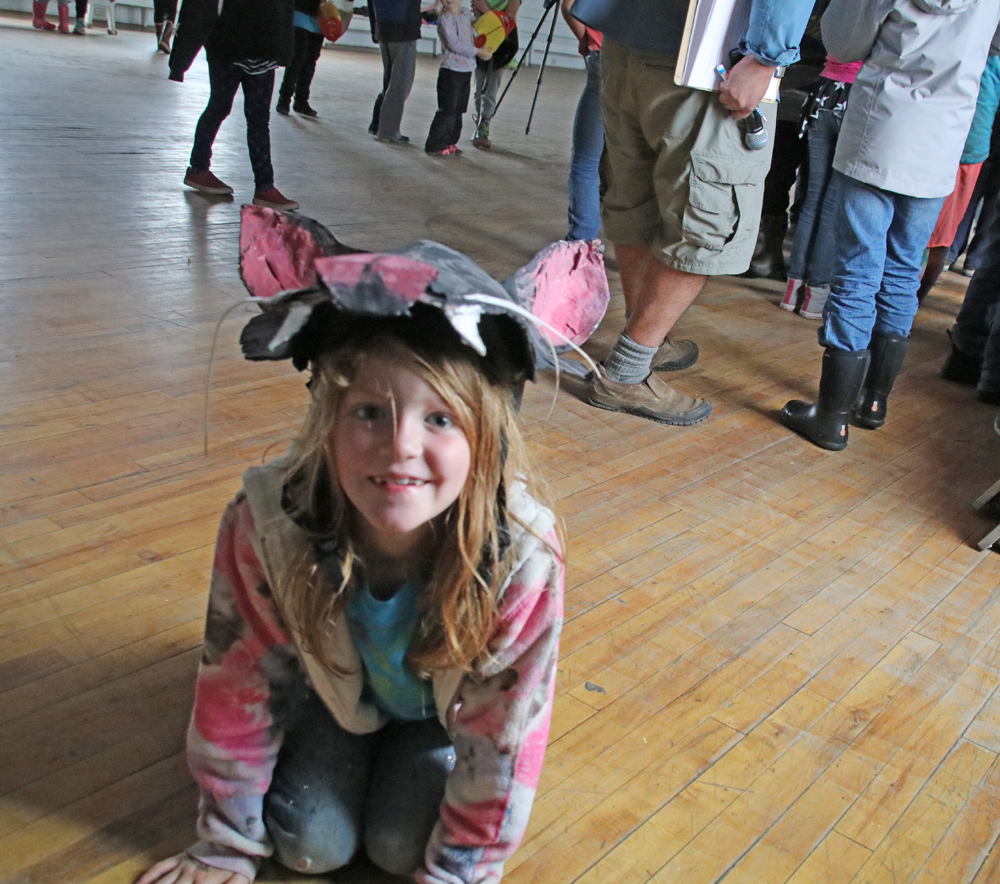 Our planned activity, cooking with Elders was moved to Saturday so we added something truely different: Fencing lessons from Veronica.