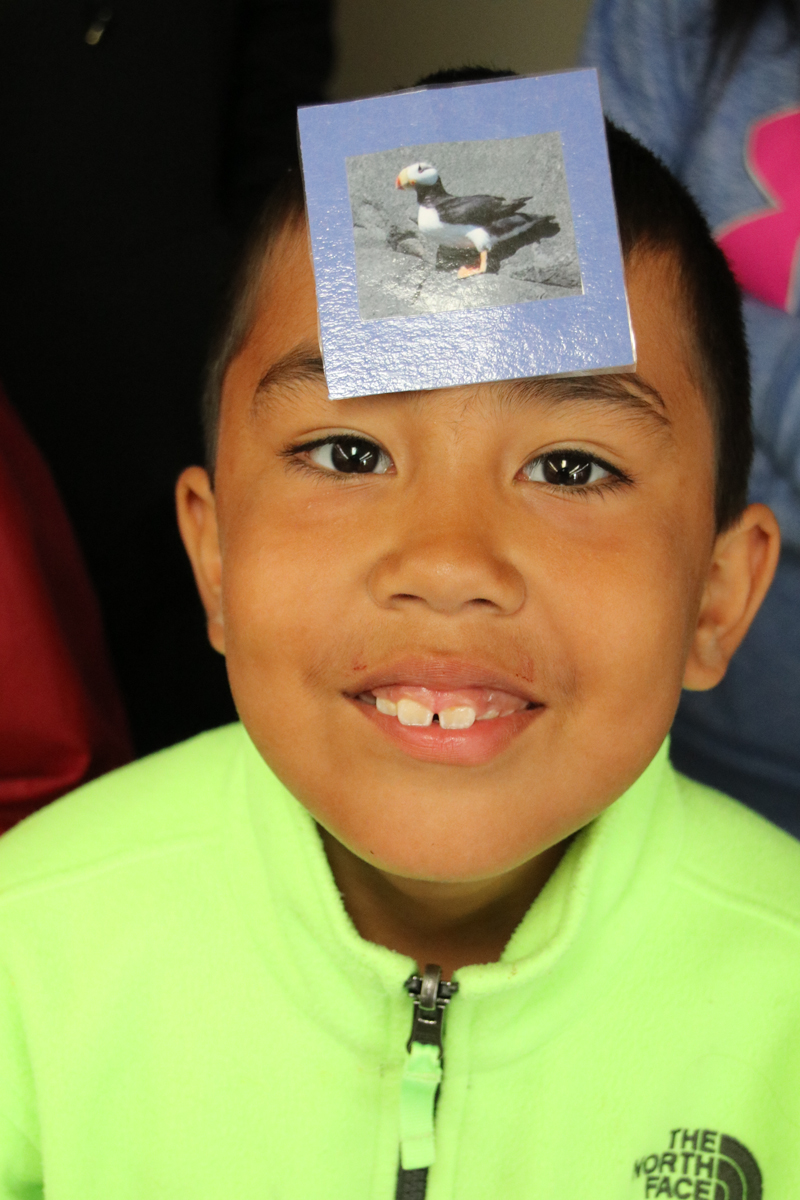 Thirty-seven kids packed the St. Paul School's Science Room on Monday to learn about seabirds, shorebirds and how they all find food.  After hearing about National Wildlife Refuges, we all played a seabird matching game. The kids showed that they really know their Alaska seabirds! With each round they had a shorter time to match seabird names to pictures—they almost beat the 59 second timer on the final round.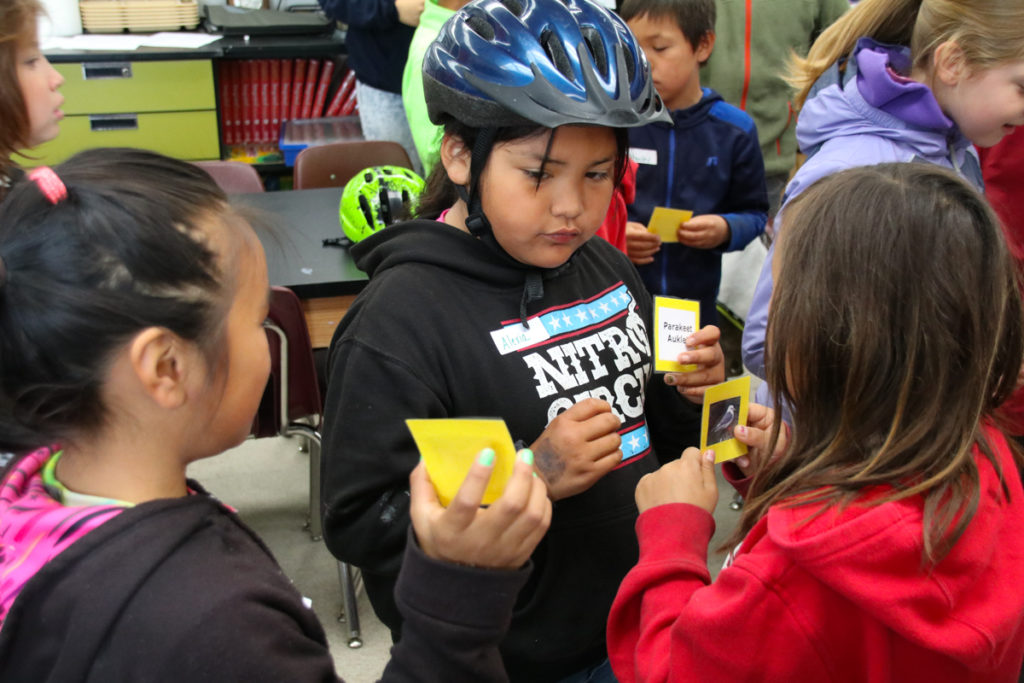 Between the rounds of matching, we watched videos that Campers made last year. The videos shared all sorts of facts about what's cool about each seabird species.
Next, it was time to learn about a new group of fine feathered friends: shorebirds! We have a lot of those on St. Paul. We learned about the differences and similarities between Shorebirds and Seabird. Kendra presented the different ways that shorebirds forage for food.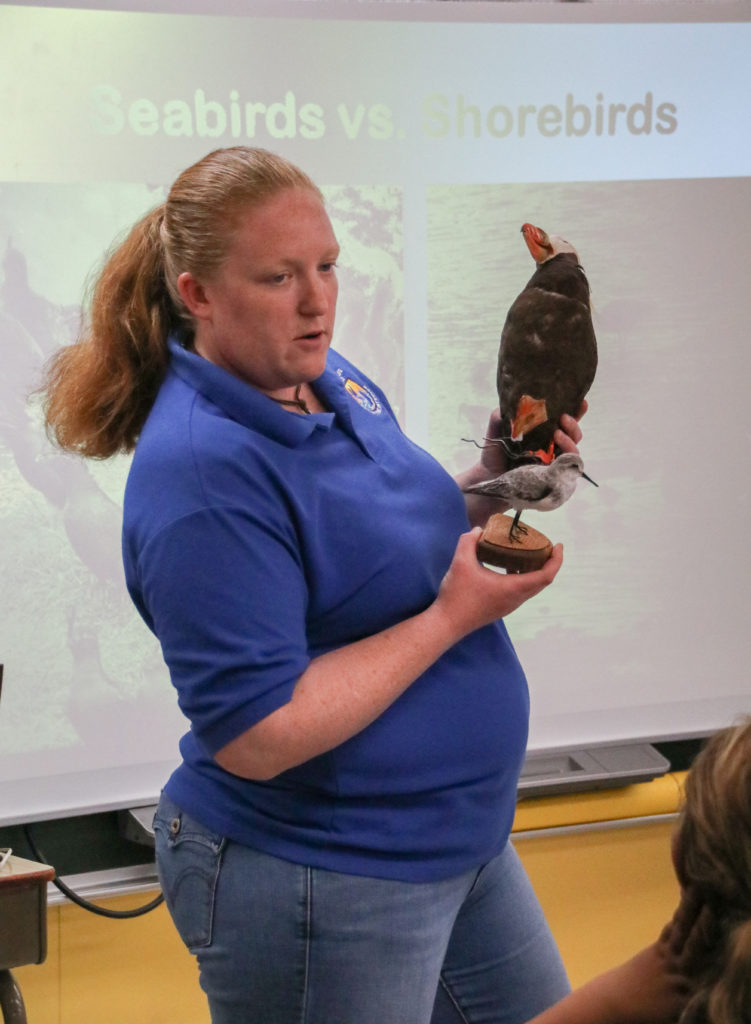 Our shorebird field trip compared foraging opportunities in muddy and sandy habitats. The kids had a great time digging, shifting and exploring wet and muddy shorebird habitats. The sandy habitat held more invertebrates and other yummy shorebird foods.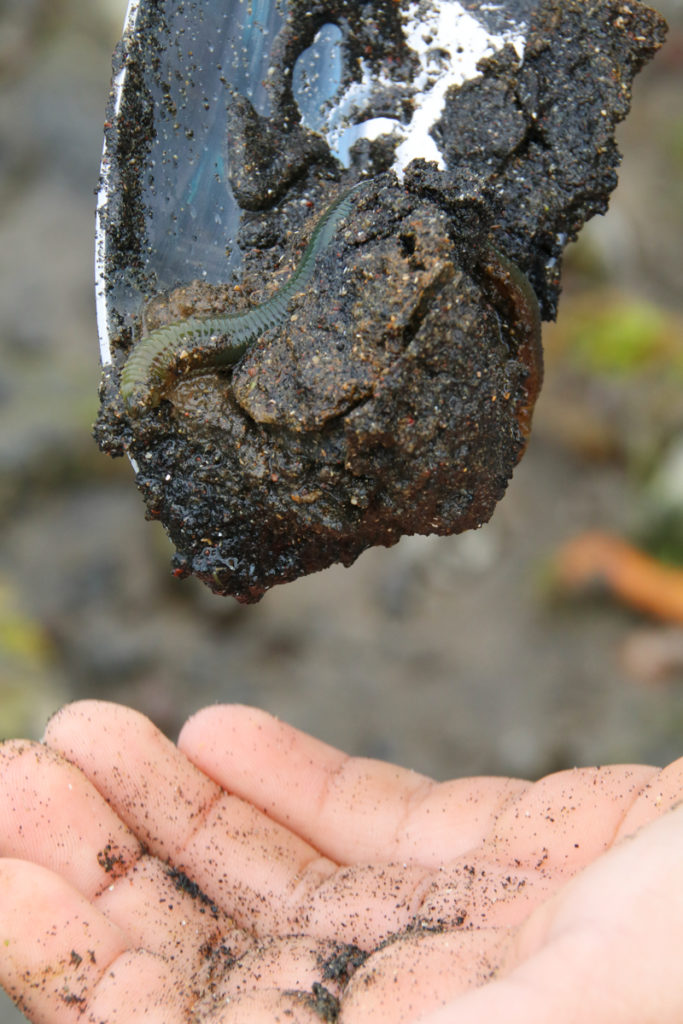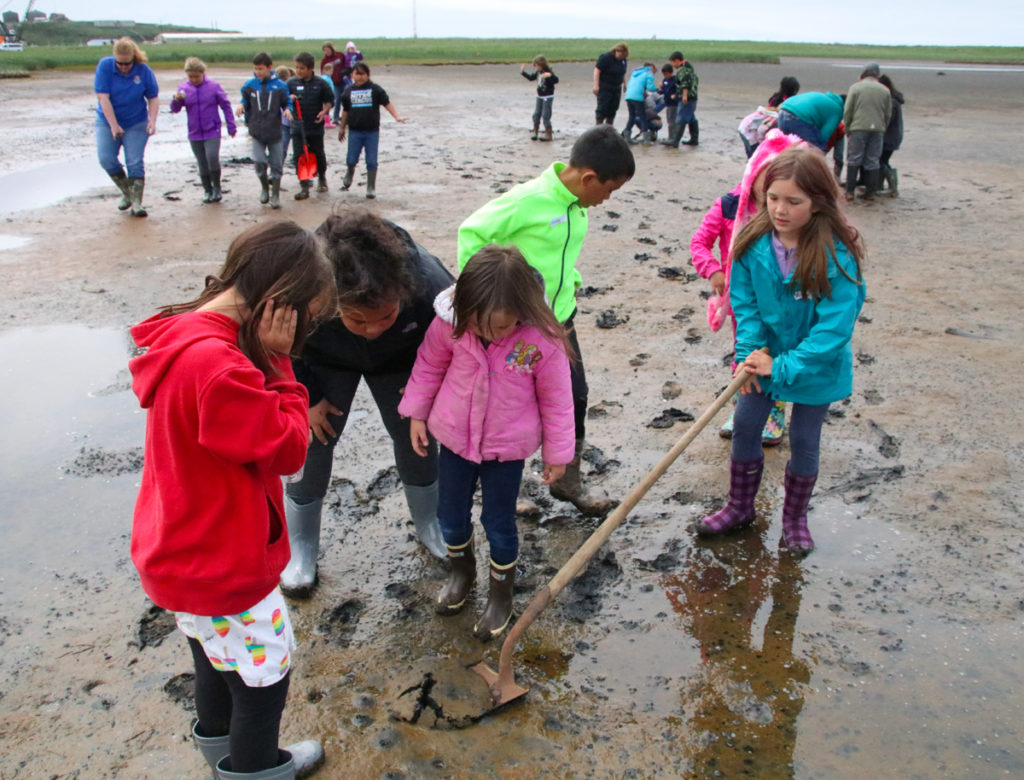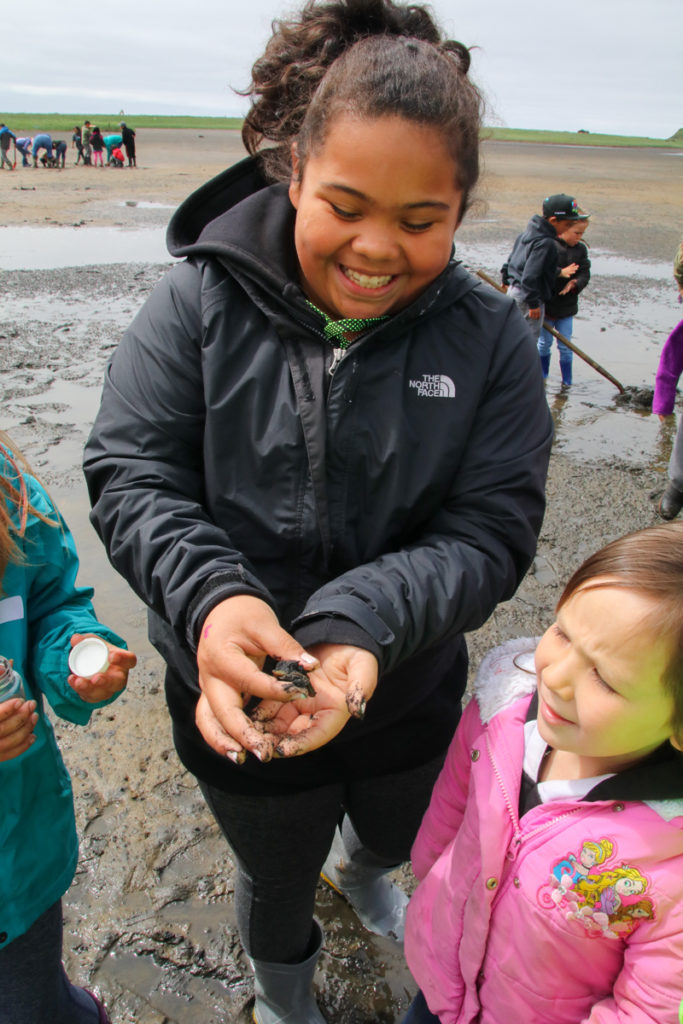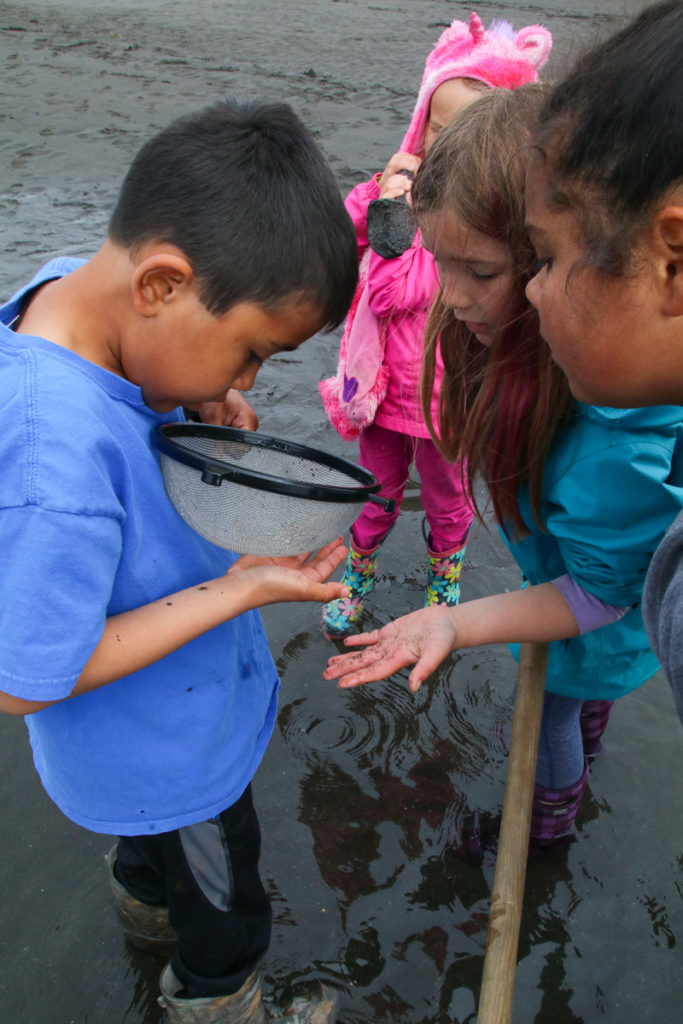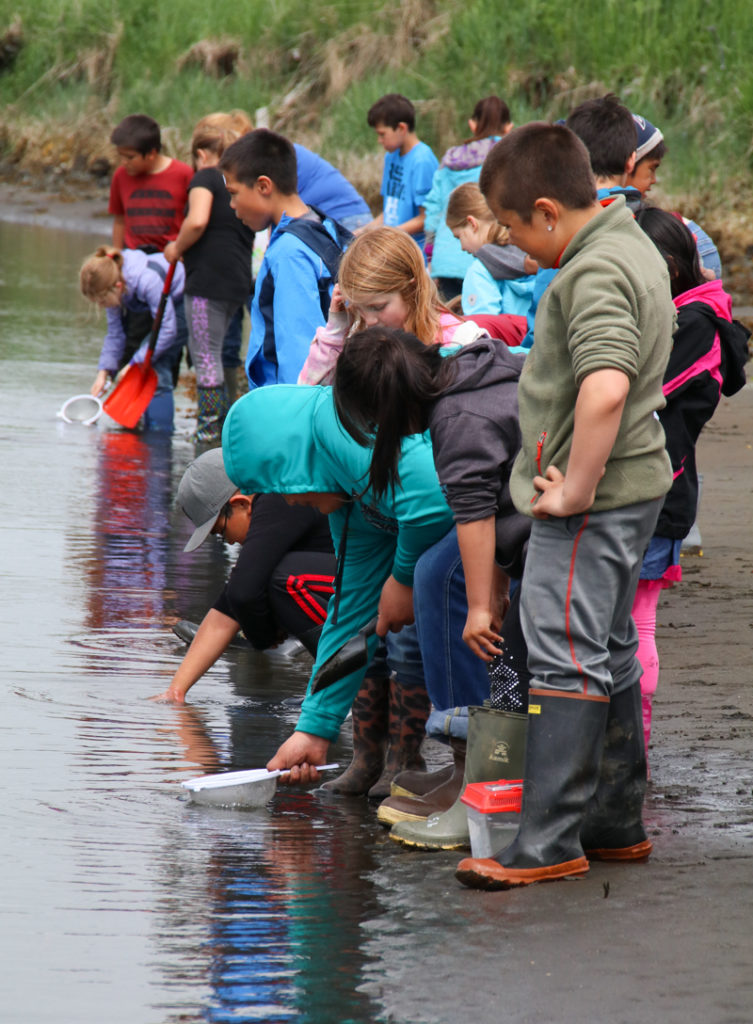 We had two activities for our evening session: Seabird photography and squid dissection. We looked at some great photos that our interns took last week. Out at Reef Seabird Cliffs we "focused" on two types of photographs: Portraits and Action shots. Basic focusing and composition.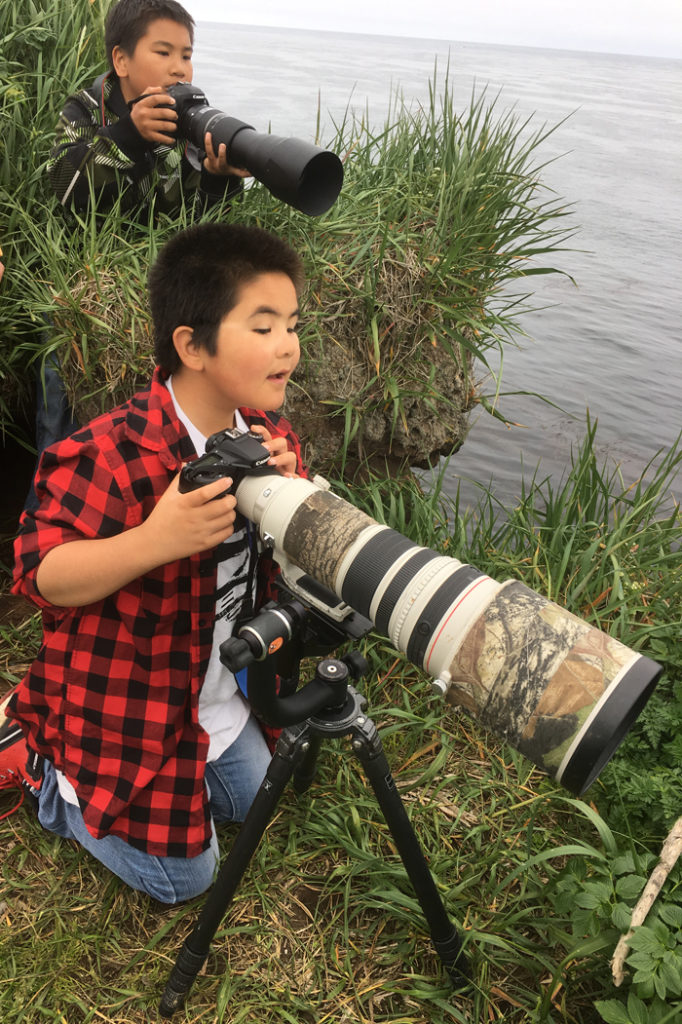 Squids are a seabird foraging favorite and we learned all about their anatomy and how they are different from fish and other seabird prey items.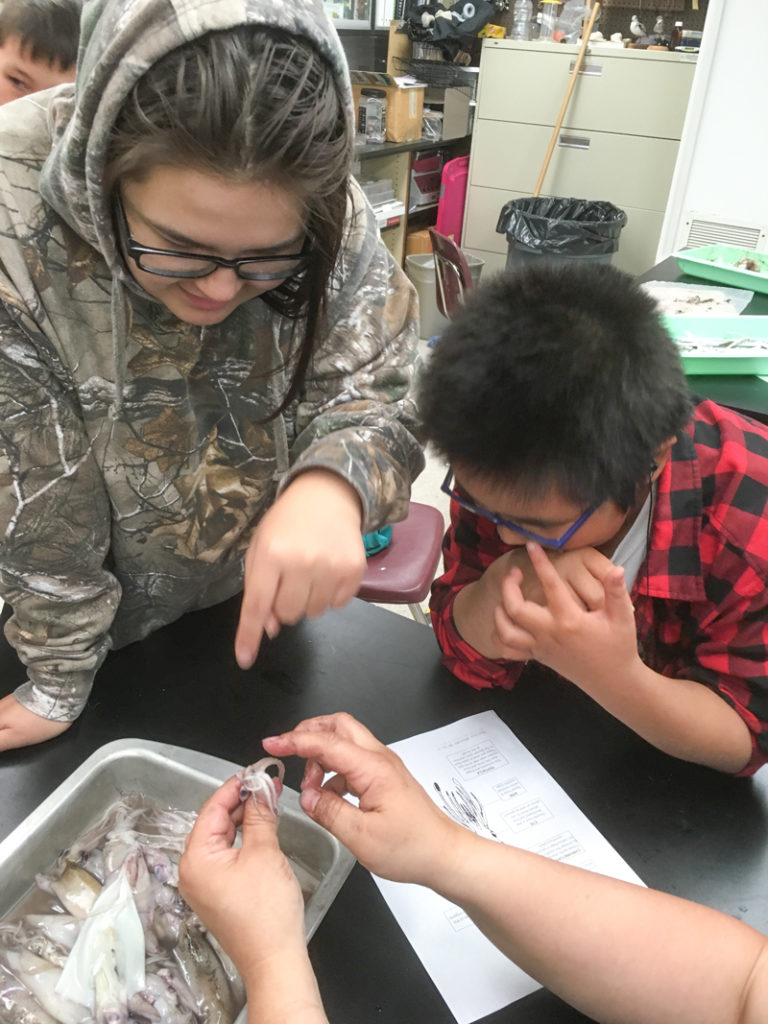 Late in the evening a few campers ended a busy day by painting some bold and unusual props for the play we will perform this Saturday.