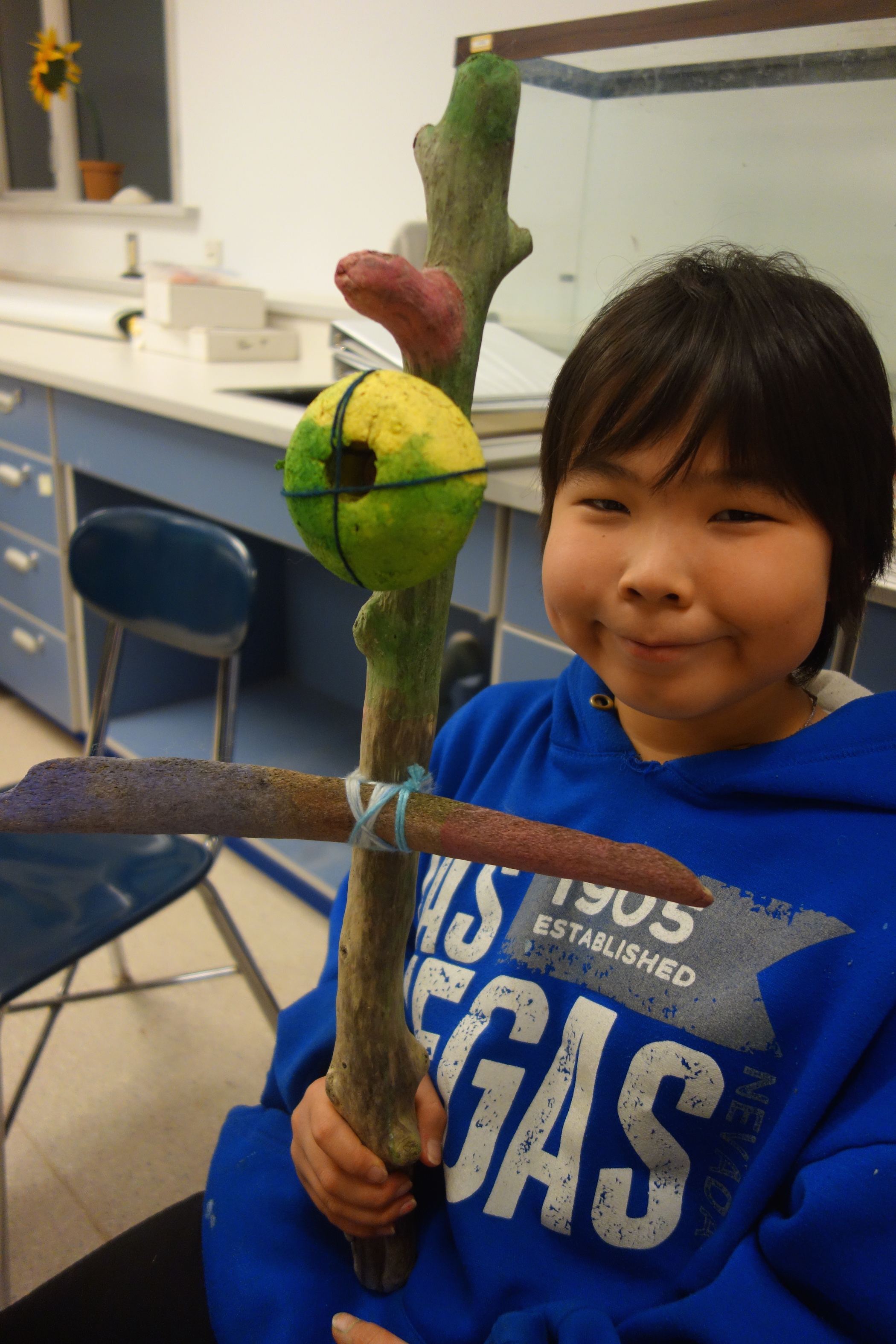 Day Two at St. George
29 Nov 2017, by Education
in
We started the day making our story sticks from yesterday's beach outing. Paint and yarn transformed our sticks into works of art, really portraying the colors and treasures we found yesterday. Sad to see marine debris play so much part in our stories.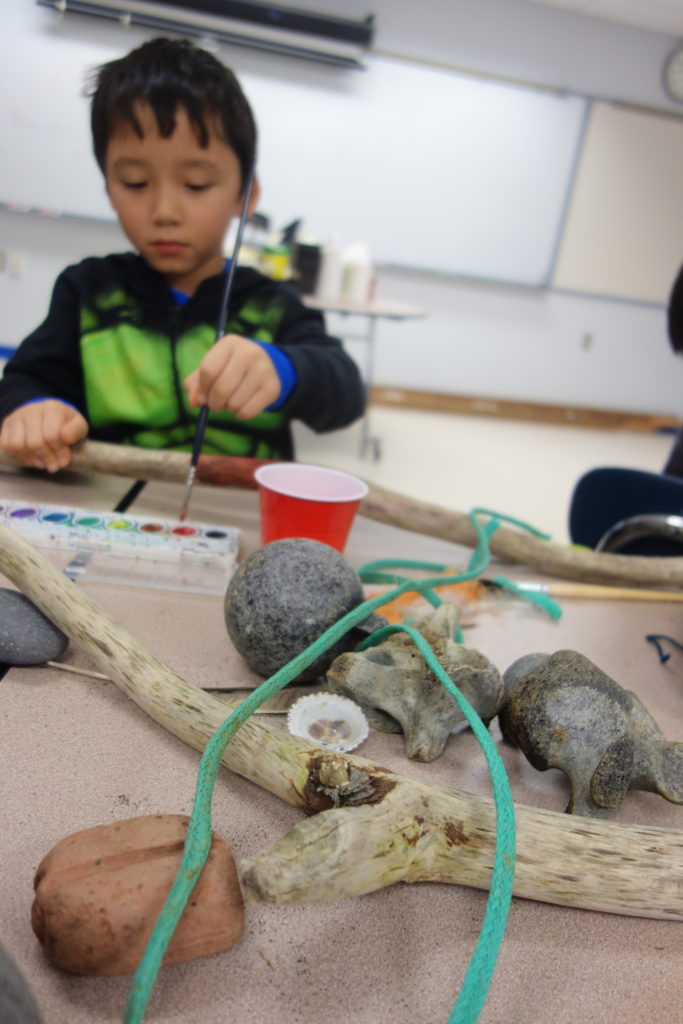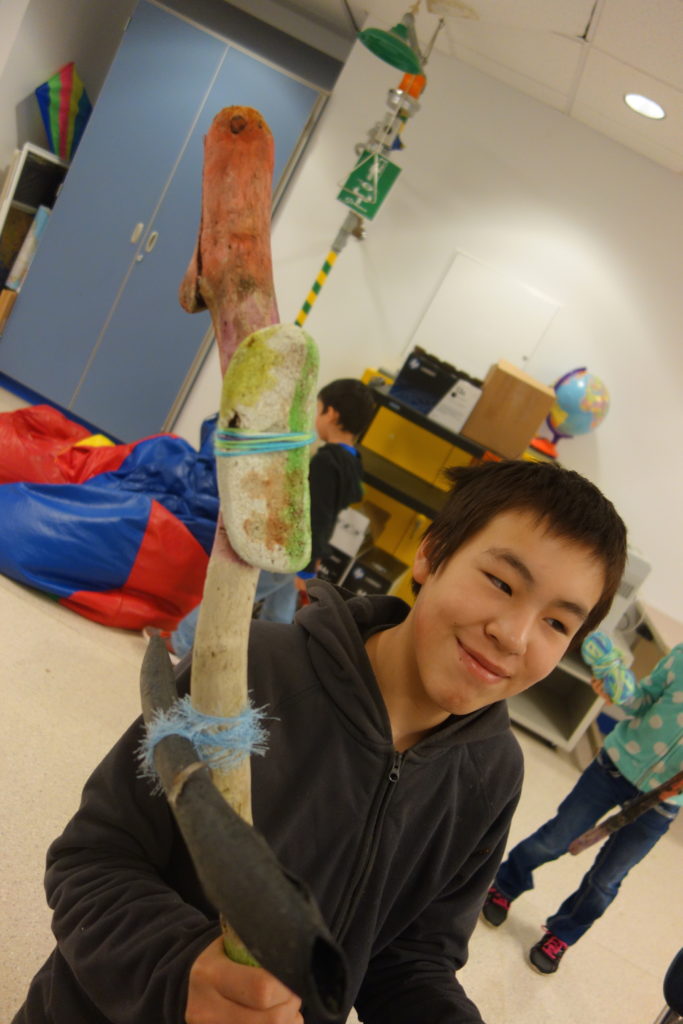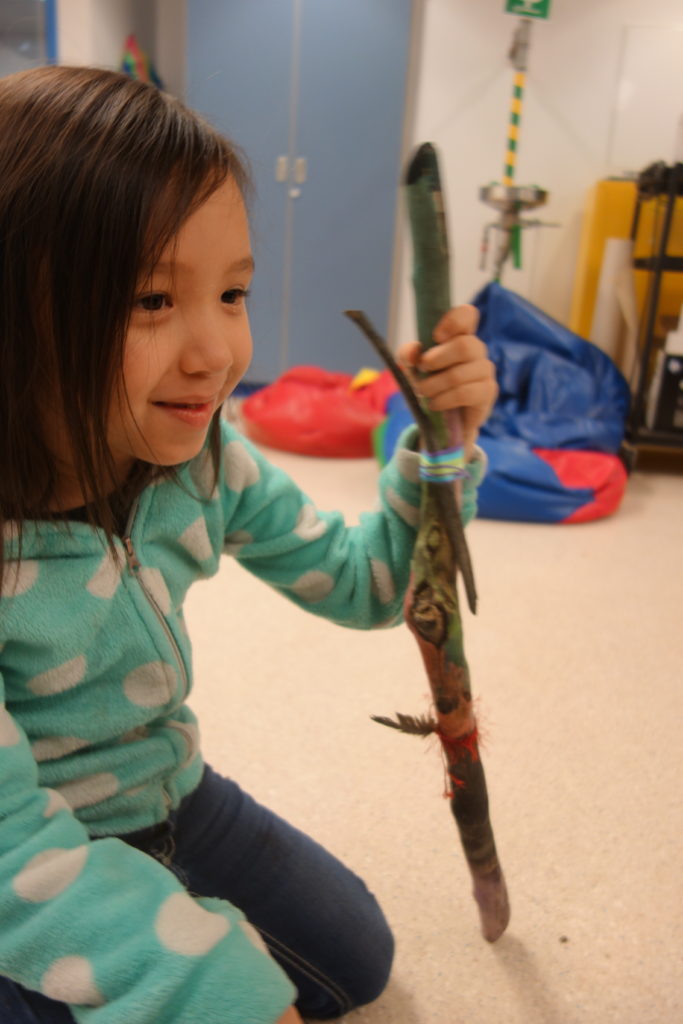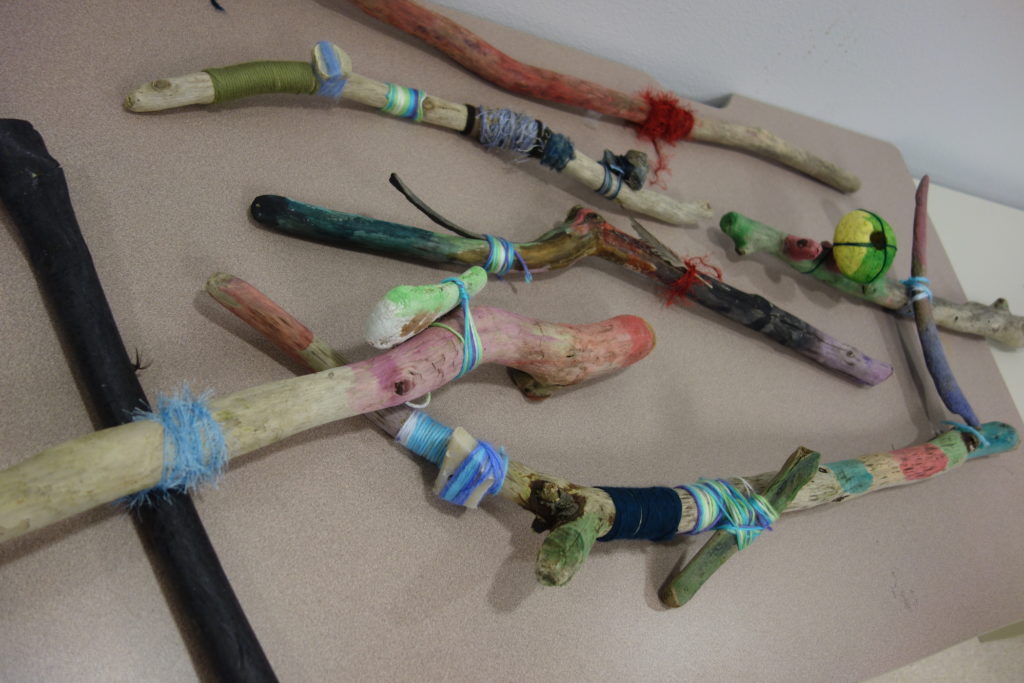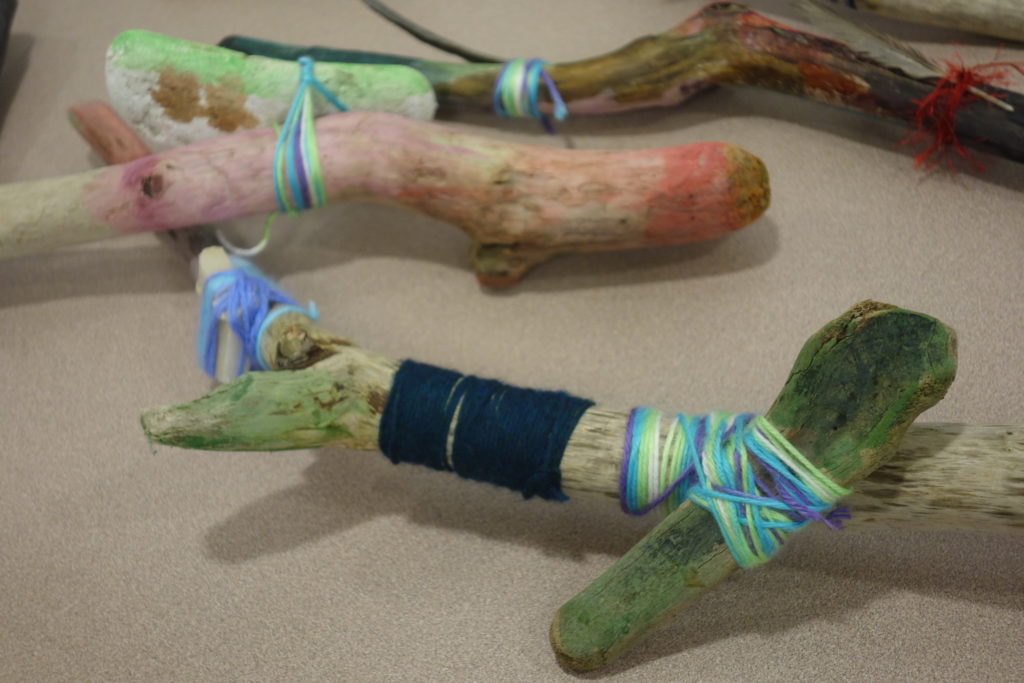 We had daylight by 10am, and were all excited to see fresh snow on the hills!
After harvesting enormous kale leaves from the village greenhouse, we cooked them up with garlic and walnuts for snack-time. The kids hadn't eaten kale before, and loved it.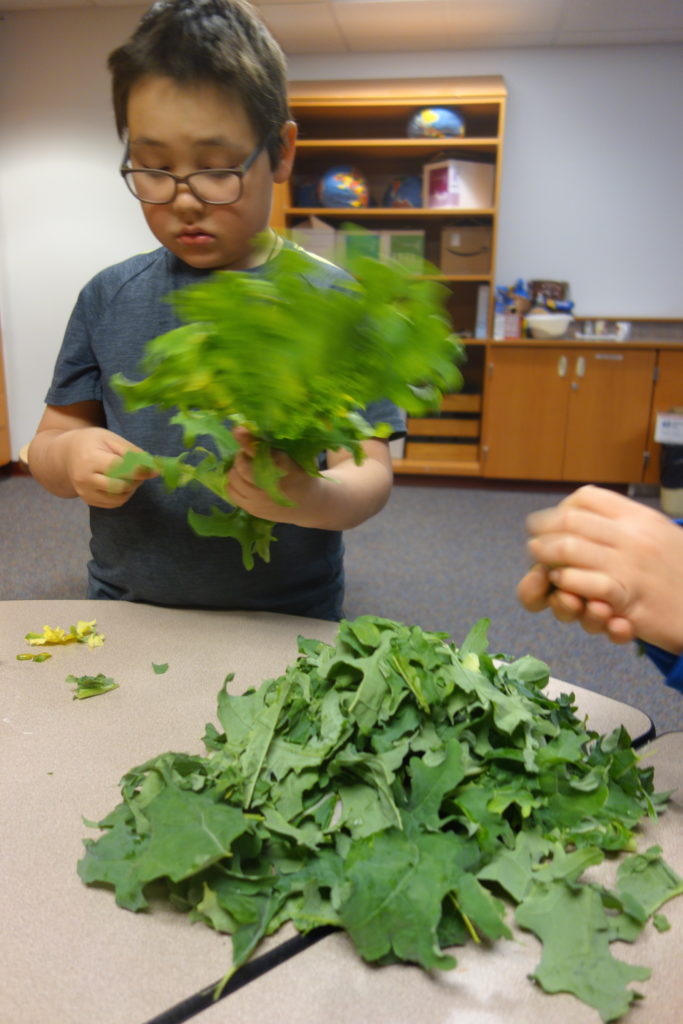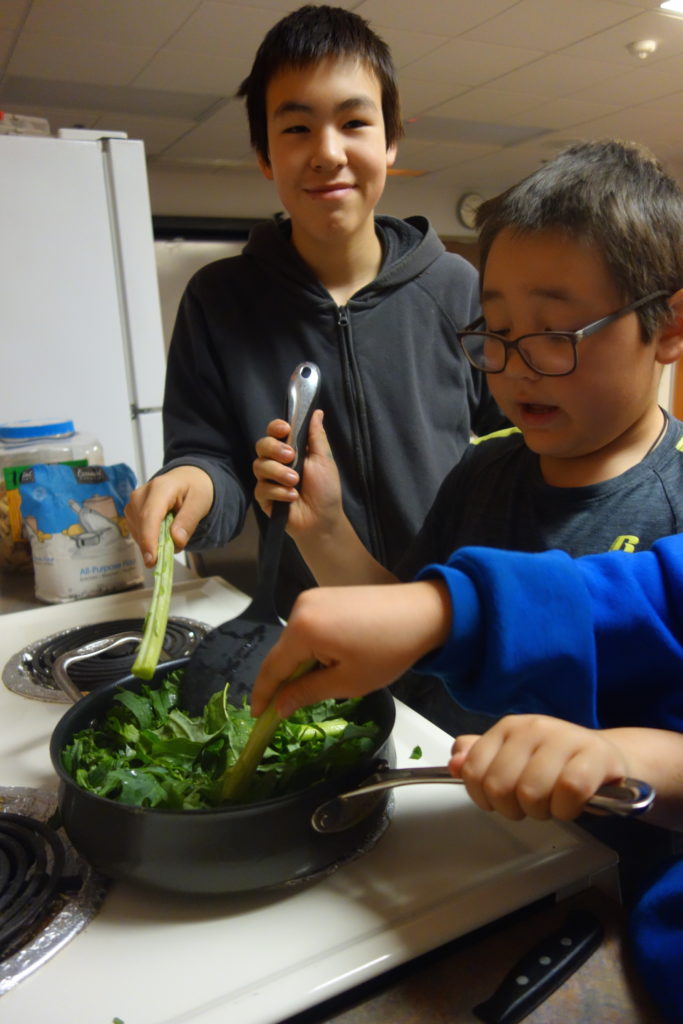 Marge led gym-time, with dodge ball and line-tag. We then talked about the Migratory Bird Calendar competition, discussing ideas about conservation and how we know when bird populations are doing well. Everyone started working on their design.
After lunch, we headed back to the beach for some sand casting, and play by the waves. Poor Waylon fell over in the wet sand, and we returned to put his clothes in the drier!