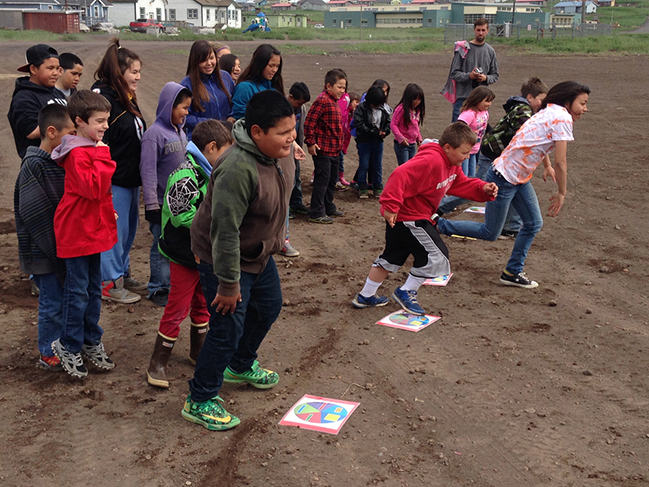 We had a very busy, active and messy first day in Seabird Camp!
During "Bird Beak Buffet" students learned which "beaks" work best for which food items.  We graphed our results on the spot and saw which beaks belonged to specialists and which belonged to generalists.
We got outside to play the Food Web Game and the Food Chain Relay.  It was a very active way to learn our ecosystem's dynamics!
We started our Murre Egg paper mache project by talking about adaptations and the special things about murre eggs.  We made wheat paste and then started the mache.  A very messy process indeed!
We had a guest visit from Tribal Government's Eco office! Pam Lestenkof  showed up with "Net Man" and "Buoy Boy"  to talk about the St. Paul Marine Debris and Disentanglement programs.  The marine debris they have already recovered weighs as much as 23 elephants or 460 bull seals!
The kids were excited to see a presentation on Marine Debris Art.  It gave them lots of ideas about the debris they could collect and use for the sculpture we will create this week.  We came up with many (maybe too many!) ideas about what the sculpture should be of.
We started work on Fishing Line Recycling containers by painting them and putting on velcro.  These containers will give anglers a place to put their used monofilament line so that it doesn't end up in the ocean where it can persist for 600 years.