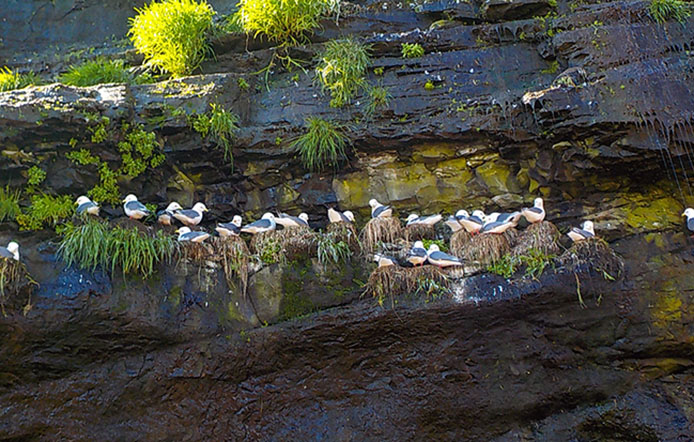 Update from Rachael and Abram on St. George Island
We saw our first red-legged kittiwake egg today! Abram spotted the egg
as we watched a bird we were considering catching fight off its
downstairs neighbor while sitting tight. The bird then stood up and rolled
its egg!
Last year the first egg was seen on June 9th, but for recent
years that was a little bit late. Our sighting today is more "on
time".
Now the question is how fast will everyone else lay?
It is the annual variability in laying time that is so interesting and important to
monitor. Last year was a poor breeding year for red-legged kittiwakes here on
St. George Island because a large percentage of birds (52%) didn't even lay an
egg. We don't know what will happen this year, but the sighting of an
egg 5 days earlier might be a good sign.
We will just have to wait and see.