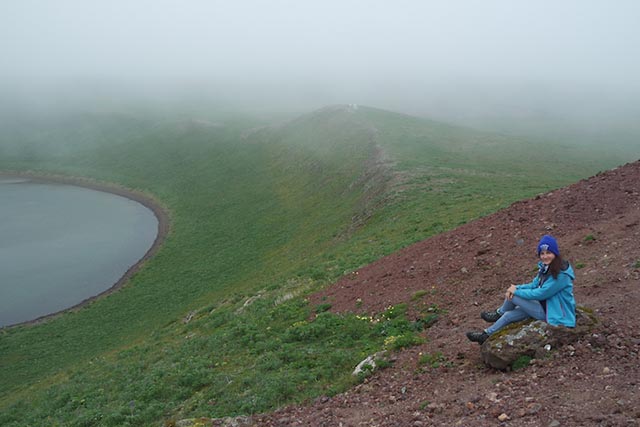 After the thick fog of the last couple of days, we anxiously peeked out of the windows this morning… and the skies were clearer.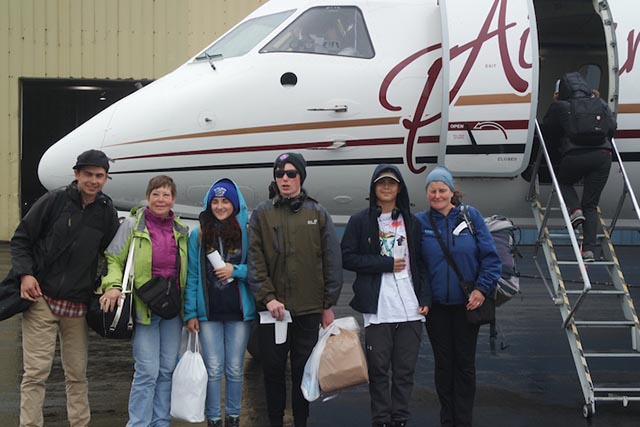 Natalia went to the Russian Orthodox church for their morning service, and goodbyes were said around town. Gifts were exchanged between people as they parted, and we also swapped Instagram, Facebook and mailing details to keep friendships going. Natalia encouraged Youth from the Pribilof Islands to come to the Bering Island ethno-ecological camp in the future!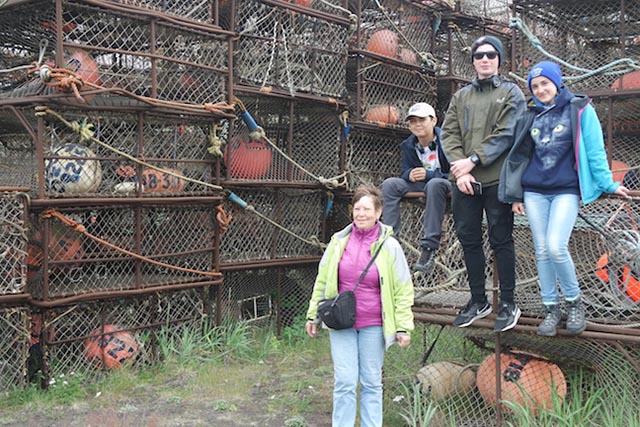 Natalia gave Brett, the superintendent of the Pribilof School District, a beautiful book about the Commander Islands for the school library. After check-in we drove up to Lake Hill and checked out the crater lake in the fog. More people turned up at the airport for goodbyes, more gifts, and the last-send off before the plane landed.