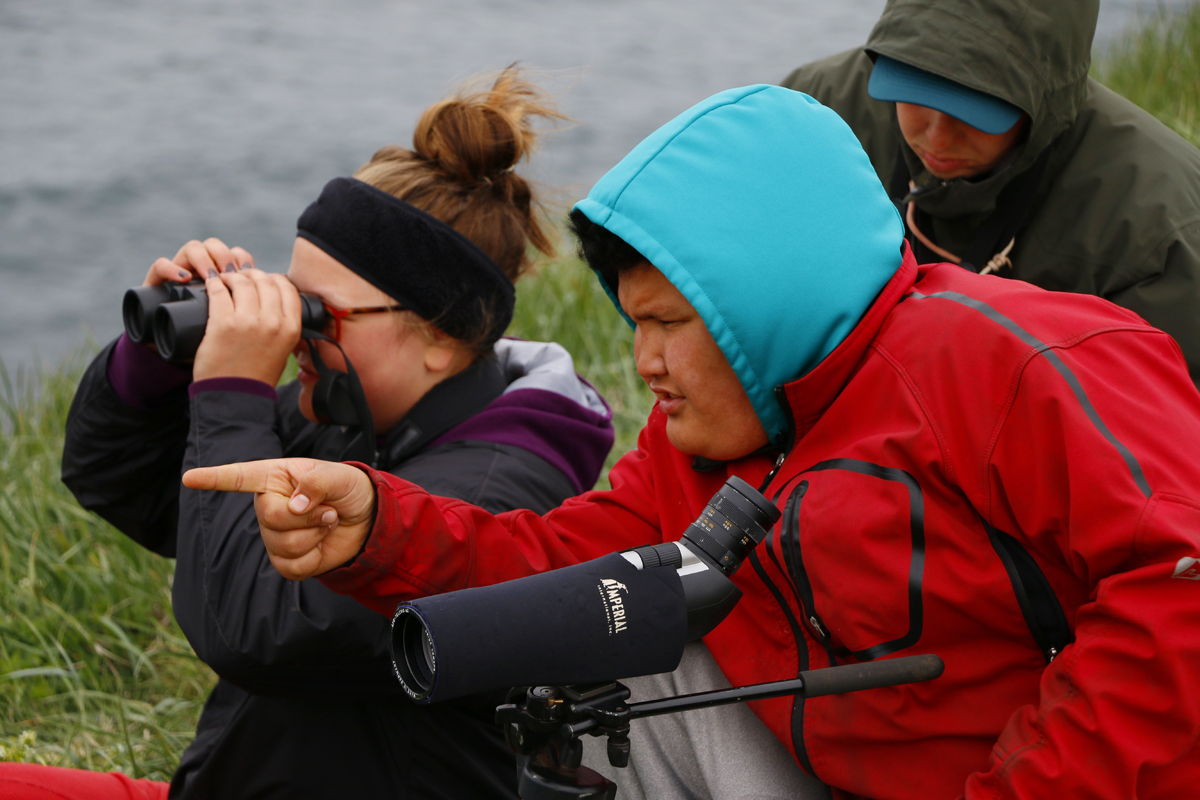 Today Chauncey and Carley learned all about how U.S. Fish and Wildlife Service keeps track of seabird nesting on St. Paul. We saw many kittiwakes building nests and numbered the new nests in our data books and on plot photos. Most of the kittiwakes were very active, standing or working on their nests. A few of the kittiwakes sat still and tight. We had to wait for these to move to move to show us their nest contents.
Near the end of our time on Tolstoi, Dustin yelled out "I see an egg!" The first of the kittiwake egg of season! Later, Dustin said he was sorry for getting so excited about the egg. We said "Don't apologize! This IS exciting."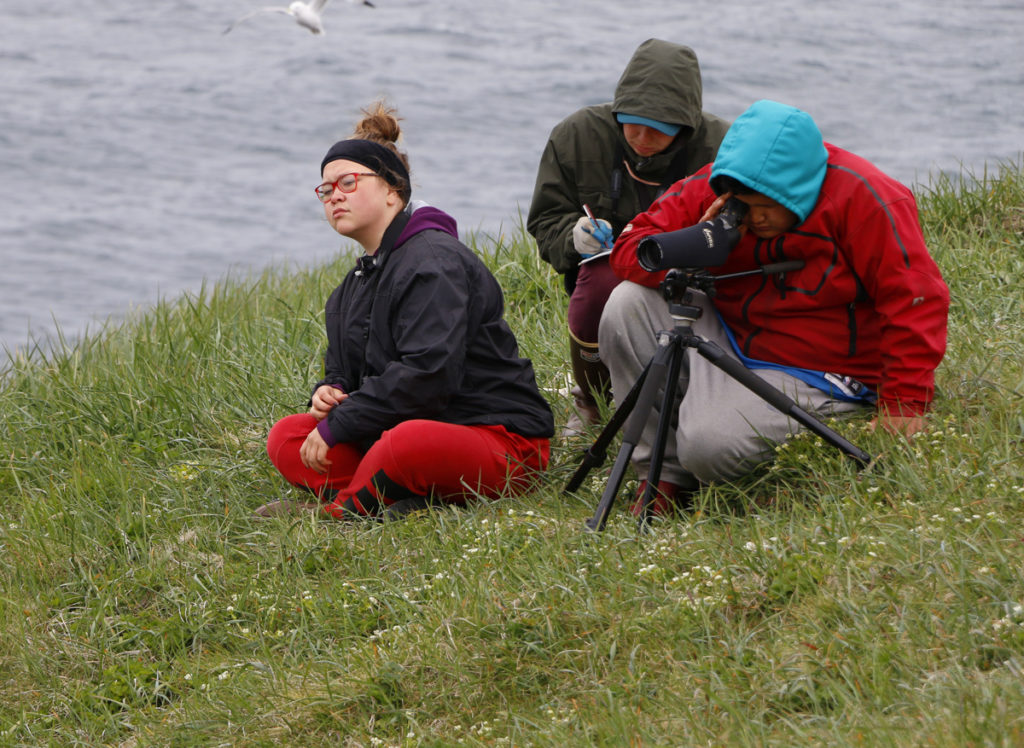 The interns also received lessons on seabird photography. There is plenty to learn, but they are already taking great pictures! St. Paul Island is one of the best places in the World for seabird photography.
Here's a photo of Carley Boudukofsky photographing two Horned Puffins on the cliff (see below).
Great photo, Carley!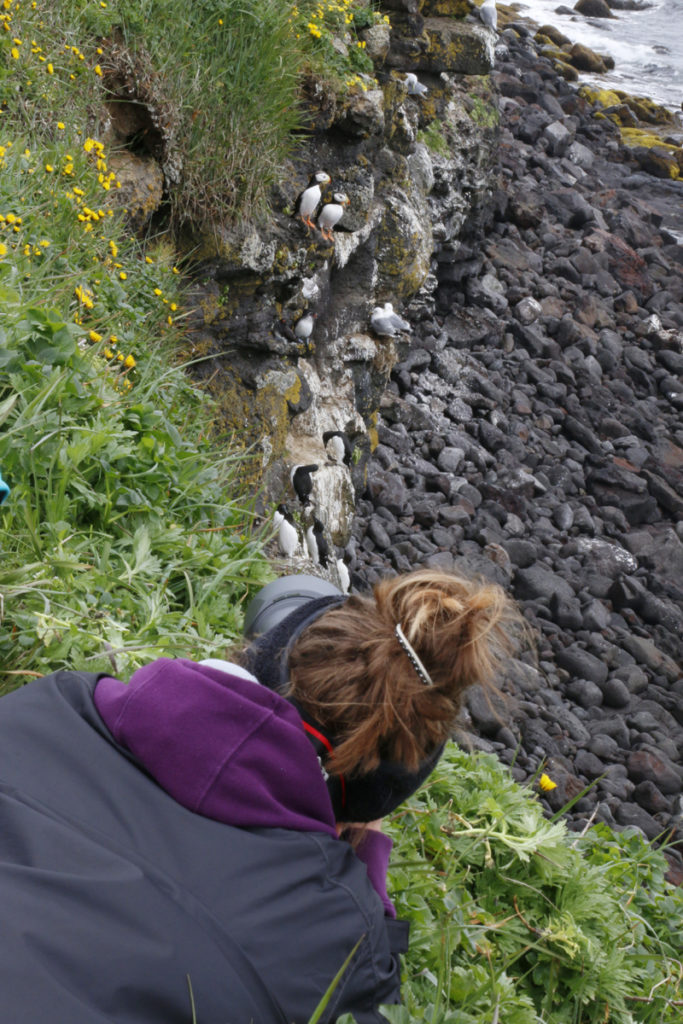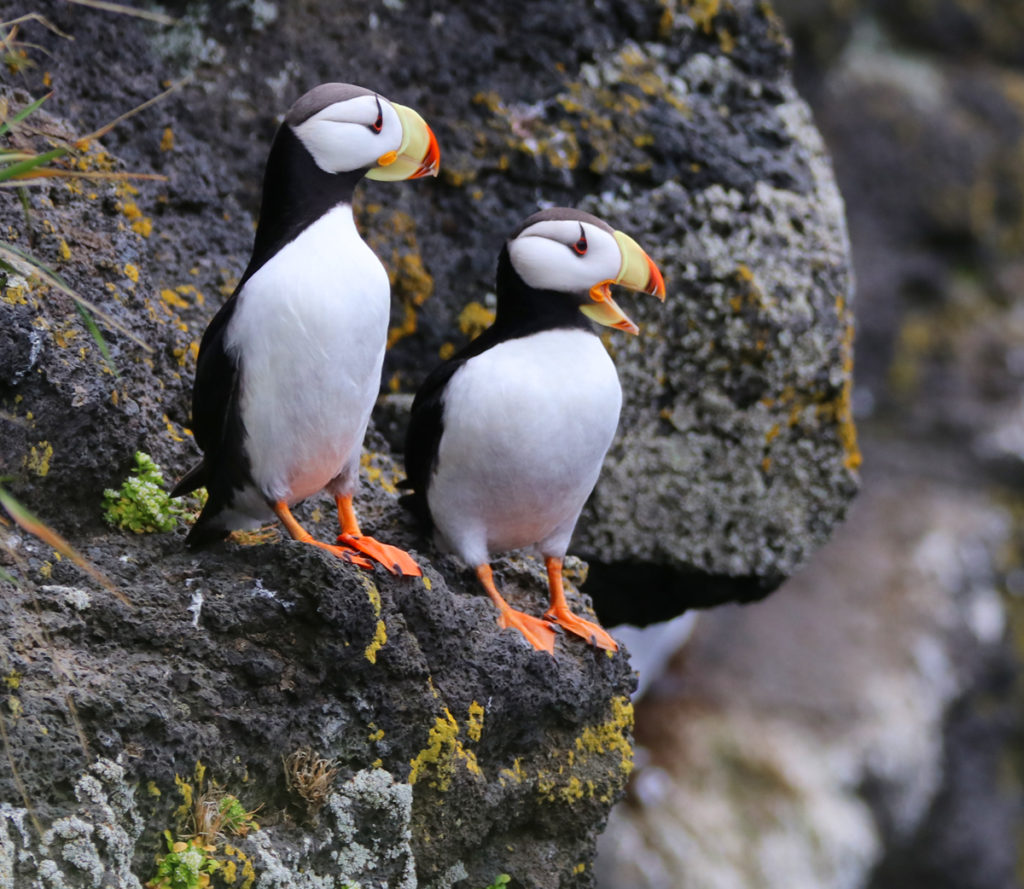 Margorie and her friends are penciling in an exciting design on a Seabird Youth Network Banner that we can display at our events. After she they finish the pencil drawing we will break out the paint pens to get a more finished outline.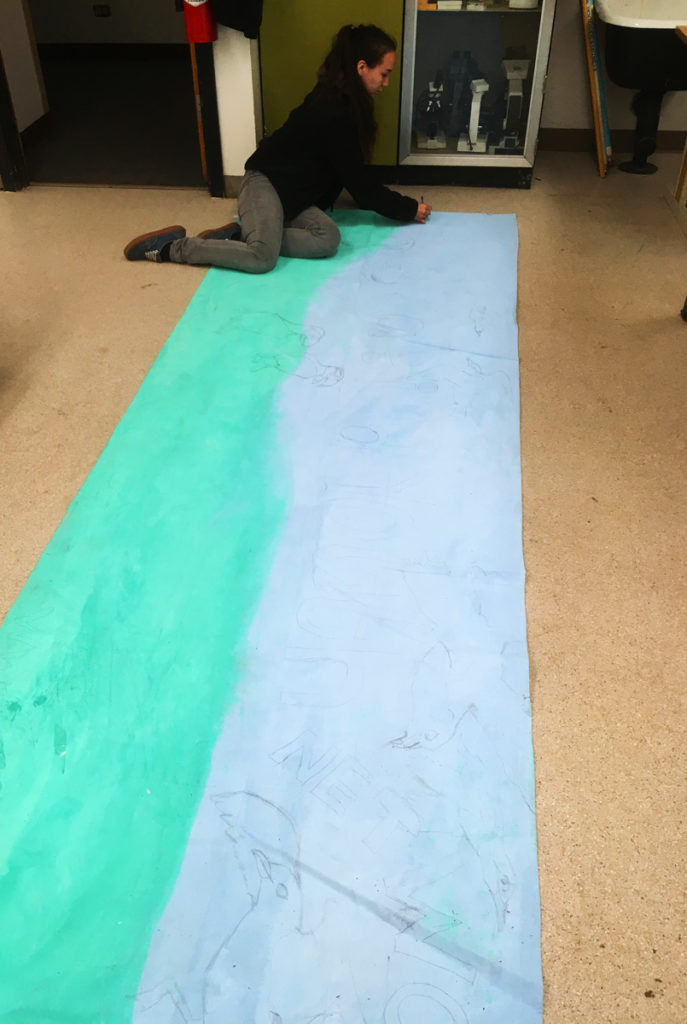 And, we went to Icehouse Lake to put out fish traps (below photo).