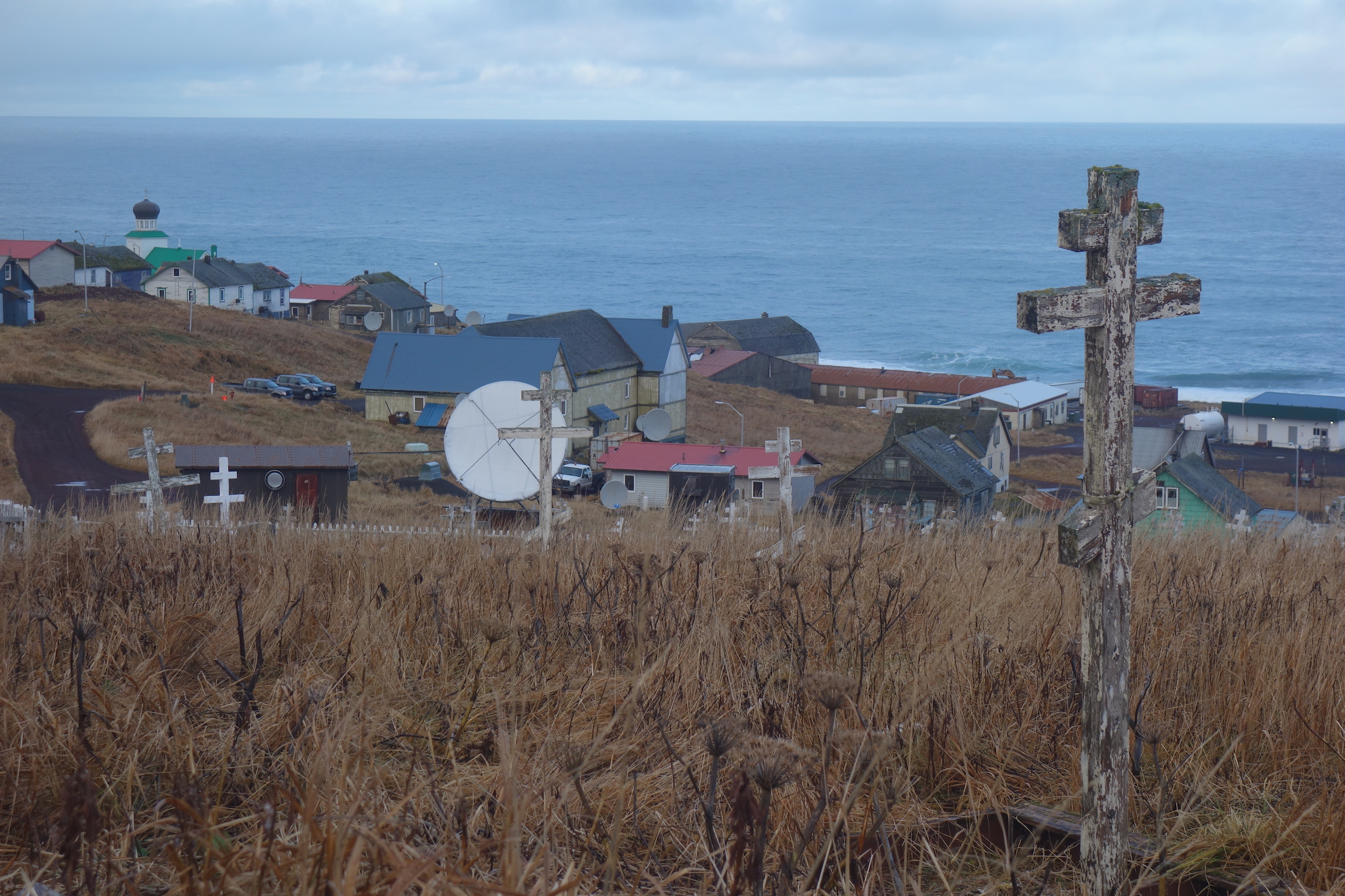 I had plans to fly to St. George Island straight after Thanksgiving, to spend a week with the kids doing some fun seabird activities. Flying this time of year is often hard with wind, and St. Paul Island clocked winds of 114mph the day before Thanksgiving!
Friday's flights were cancelled, but I made it out on November 26th.
There were a couple of kids off-island, and so I had a fairly small group to work with: Two kindergarteners, and four students aged 8-13 yrs.
We had great weather on Monday, waking up to a day that fairly calm and dry. The older students and I started the day with a game of Seabird Bingo. Bianca seemed to have a lucky card, winning three games in a row! And, everyone was super-quick at identifying bird photos after just a few games.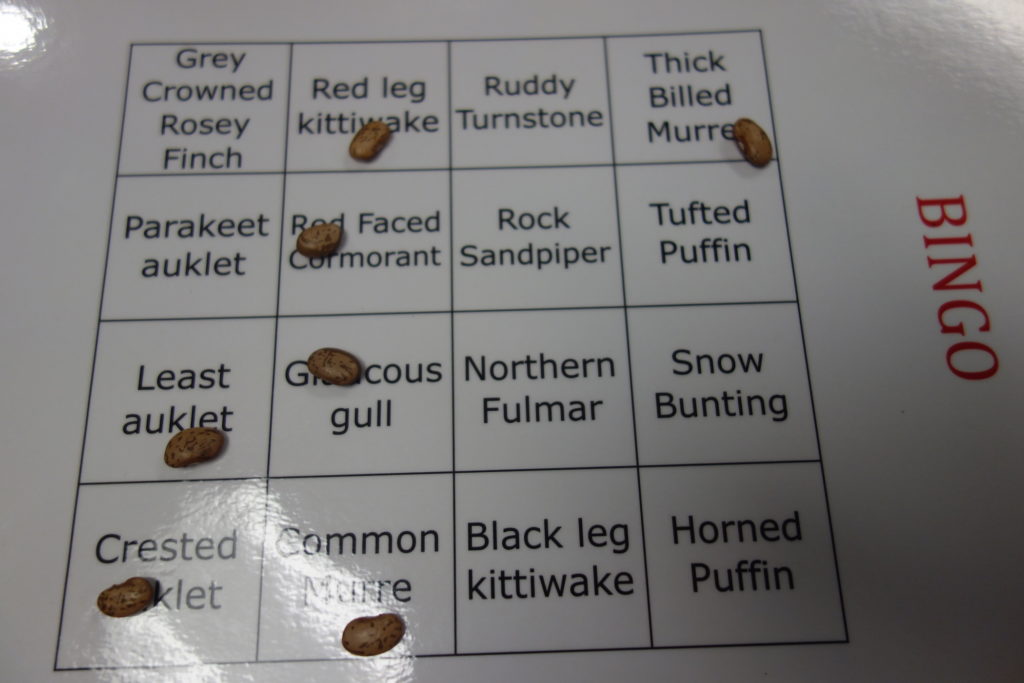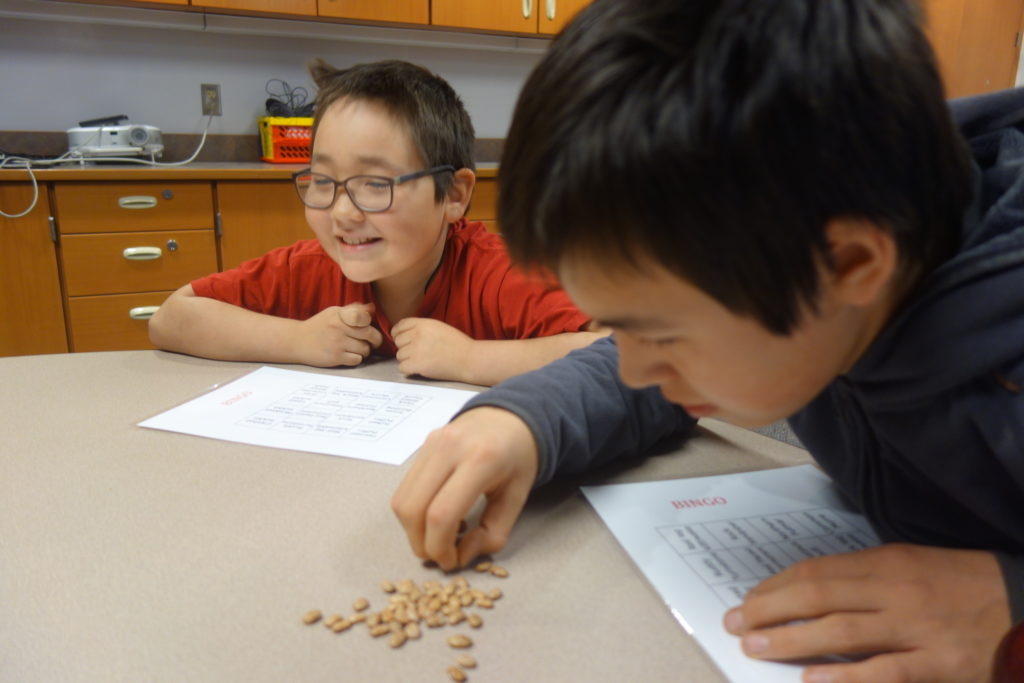 .We then used a North American bird guide and local bird photos to make our own St. George bird guide, using kits provided by the Alaska Maritime National Wildlife Refuge (AMNWR). Thanks Kendra.
After snacks, we headed outside for some stretches and a run around town! Phew.. On the way home we checked the greenhouse and everyone was very excited to harvest carrots.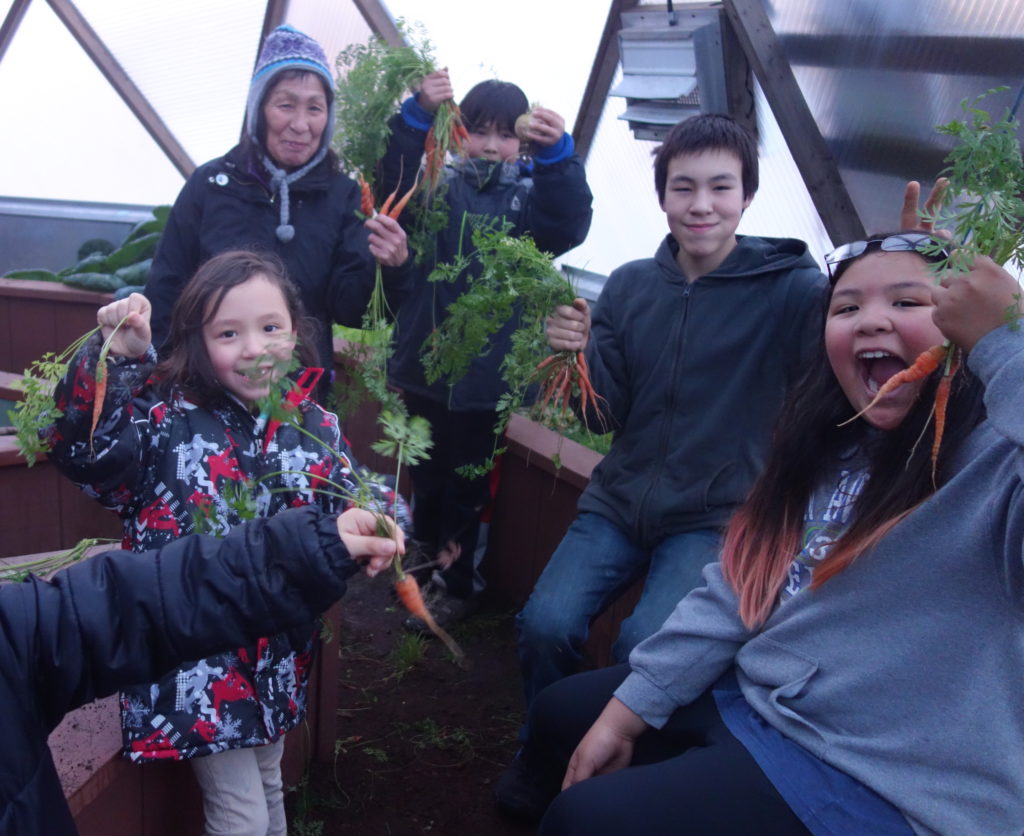 The twins and I spent the rest of the morning learning all about puffins—how they catch their food, where they lay they egg, and what they eat. We read a puffin book and made puffin puppets. Who knew paper bags could fly so fast…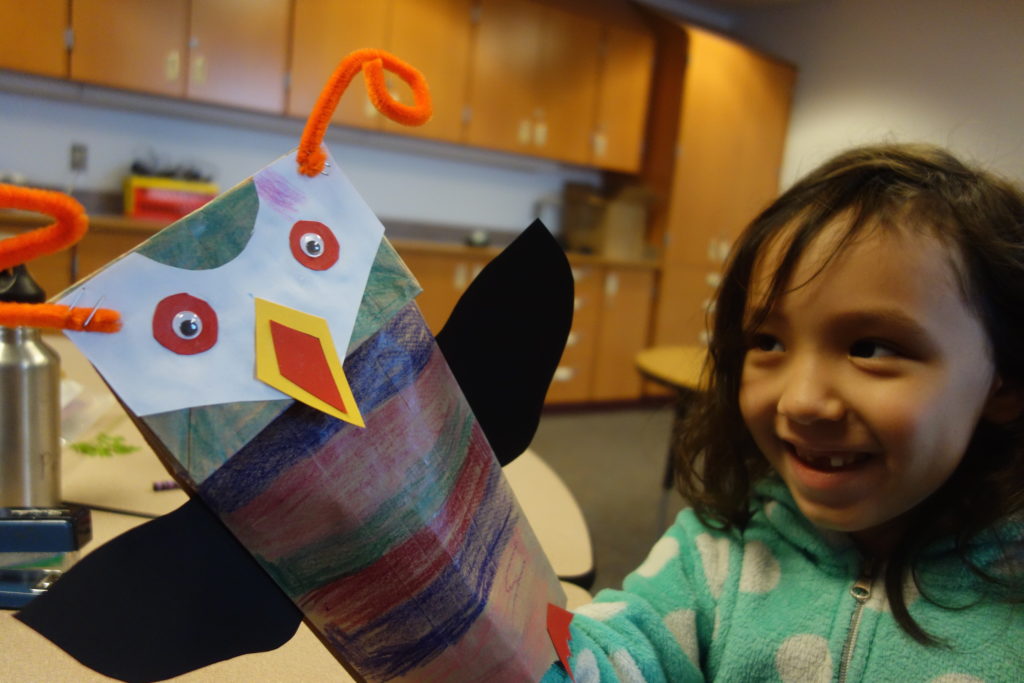 After lunch, we all headed out on a field trip to two beaches to collect materials to make a beach adventure story stick. We found lots of treasures, including pumice stone and a beaver-gnawed stick! We're not sure whether it was a Russian or North American beaver. Good weather, and it was lots of fun spending time outside together.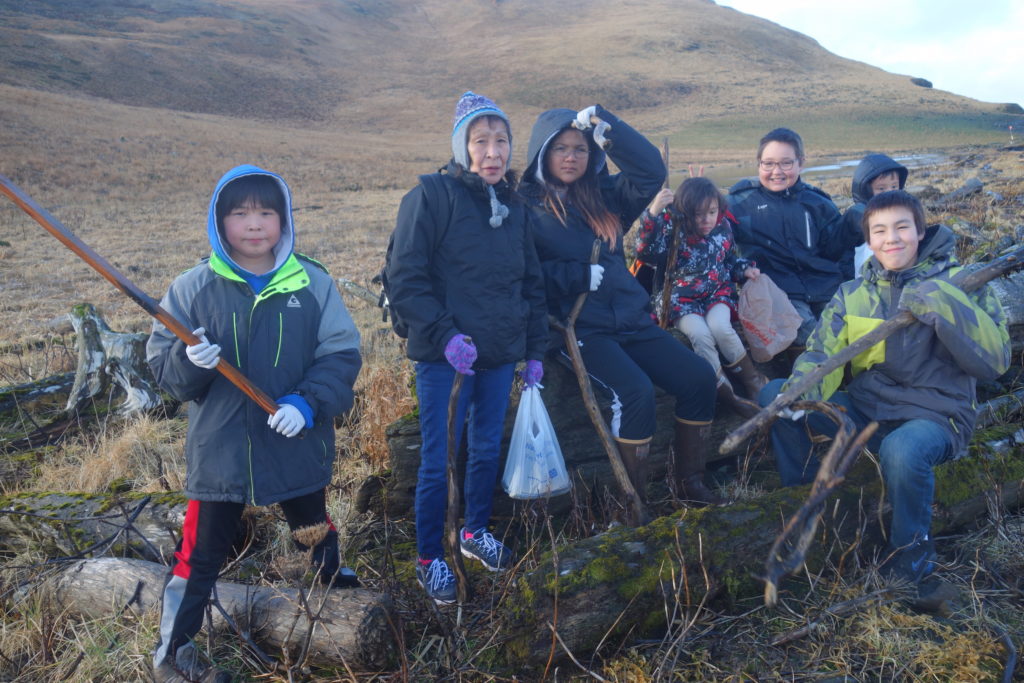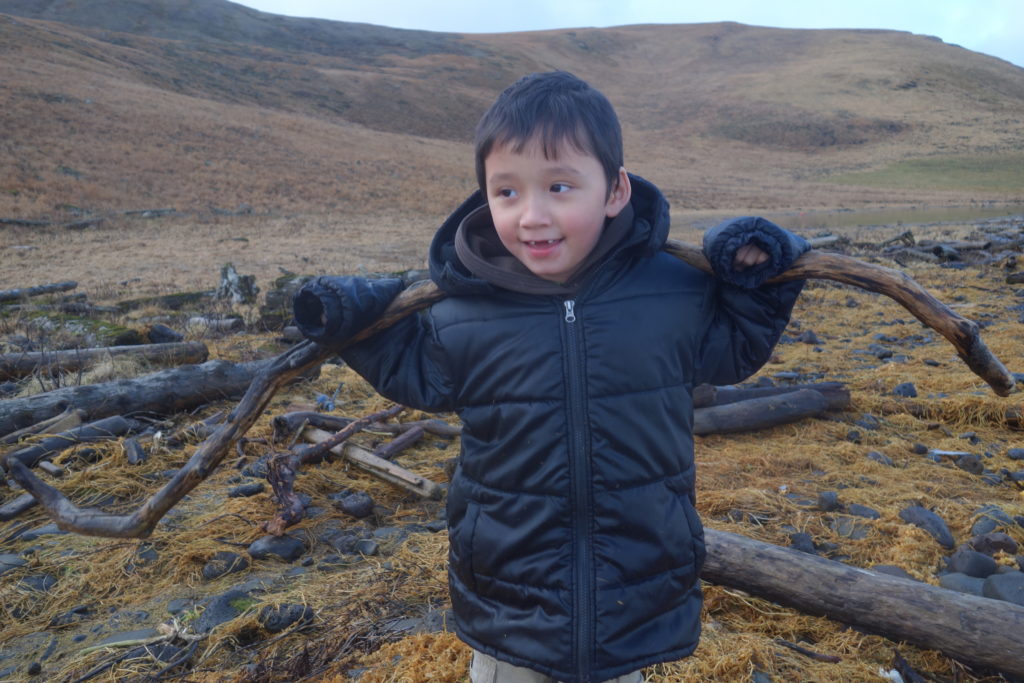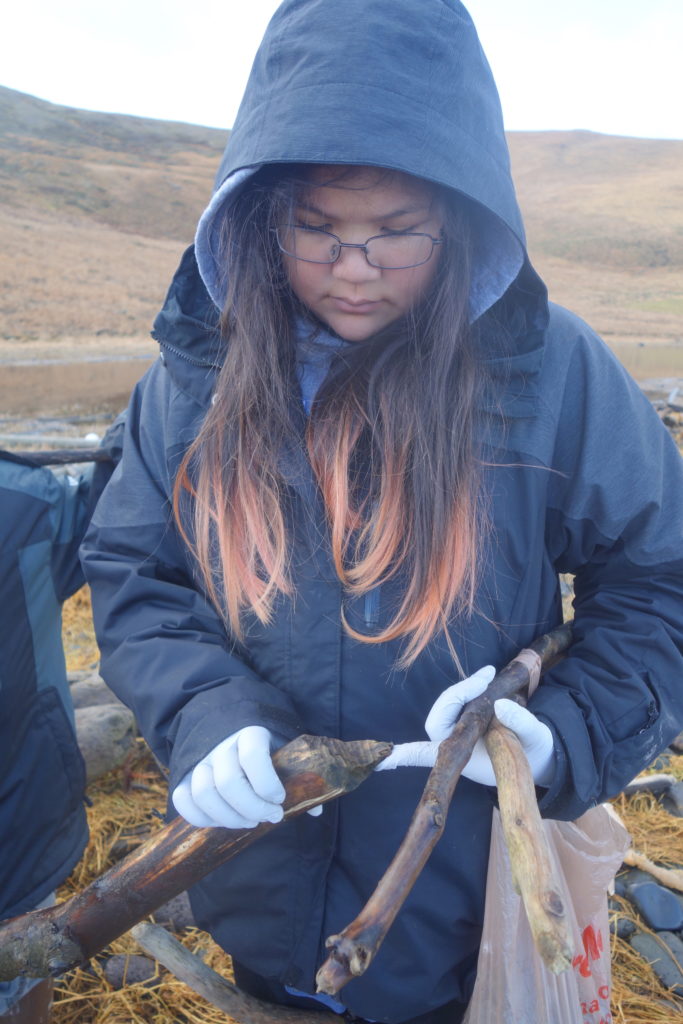 Bianca with beaver wood