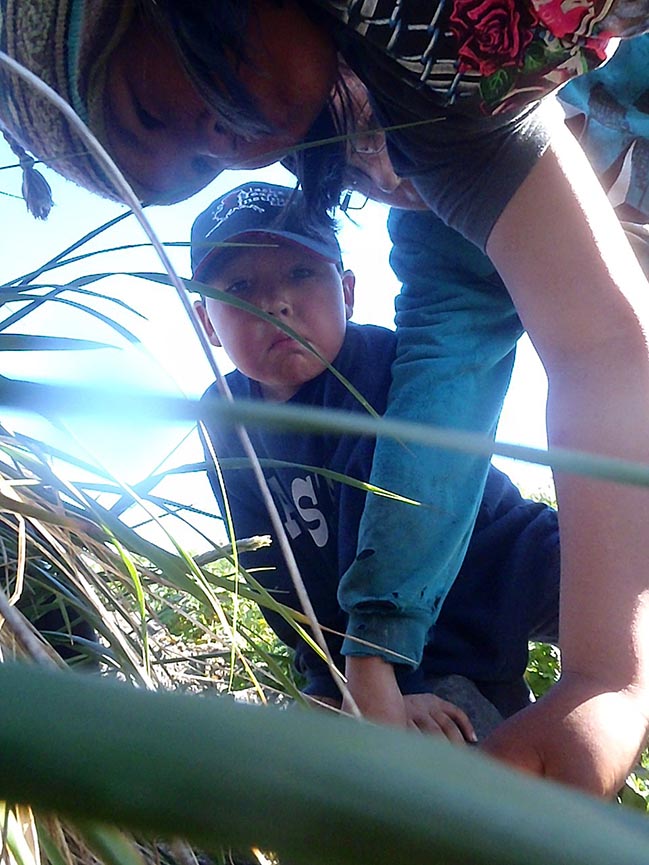 No Seabird Camp on St. George this year, but the kids have still been busy.
The least auklet nest boxes that were made and installed during camp last year were checked once in July.  Maurice did a great job as data-king, and everyone enjoyed looking for dropped chick meals on the rocks. None of the boxes had any breeding birds, though there was some evidence (bird poop, feathers) in a few of the boxes that the least auklets had been checking them out.  Maybe (hopefully) next year they will move in.
The crew had a great time on the beach and checking out birds on the cliffs.
Many thanks to Karin for leading the team, and to the Pribilof School District for the use of their truck.