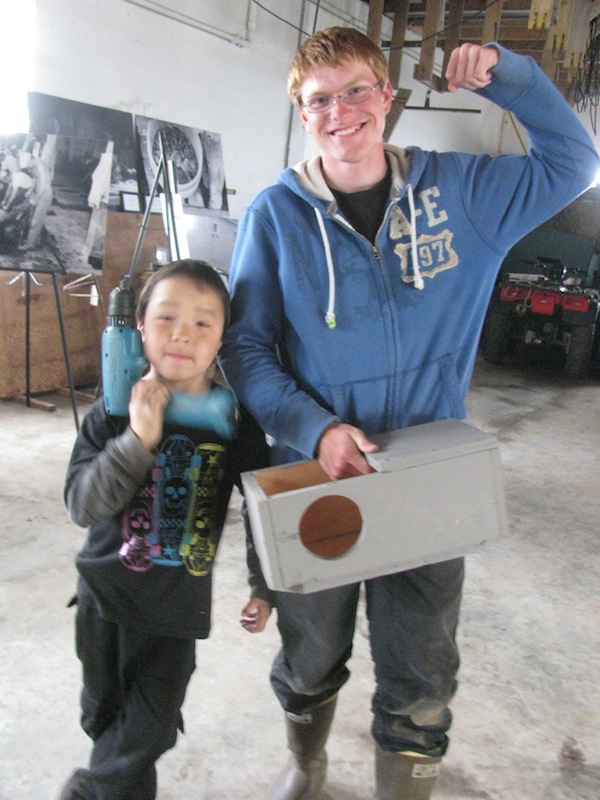 Most folk are familiar with backyard nest boxes for land birds, such as chickadees and swallows, but few are aware that nest boxes for seabirds also exist.
Nest boxes have been useful in re-establishing or increasing populations of threatened or endangered seabird species by providing safe and secure nesting habitat.
Here are a couple of success stories:
Biologists also use nest boxes to measure key monitoring parameters (such as breeding success and chick growth) in seabird species that breed in crevices to minimize predation, and are consequently inaccessible to scientists.
Nest boxes are used very successfully to monitor Cassin's Auklet breeding success on the Farallon Islands. Learn More.
Graduate student Emma Kelsey has been taking an even closer look at these boxes, measuring the temperature inside nest-boxes to see whether warmer temperatures effect auklet breeding success. Learn More.
NEST BOXES ON THE PRIBILOF ISLANDS
Least Auklet nest sites on St. George Island are generally deep within talus rocks to minimize predation from foxes, and measuring breeding success and chick growth is very challenging.  The Alaska Maritime National Wildlife Refuge installed 51 Least Auklet nest boxes on St. George Island in 2003, and the number of boxes used has slowly increased over the years.
Least Auklet nest box on St. George Island.  More rocks are added on top of the box.  Each box has a metal number ID tag, and a hinged lid for biologists to be able to access the nest. 
This summer, the Seabird Youth Network camp will be intalling more nest boxes on St. George.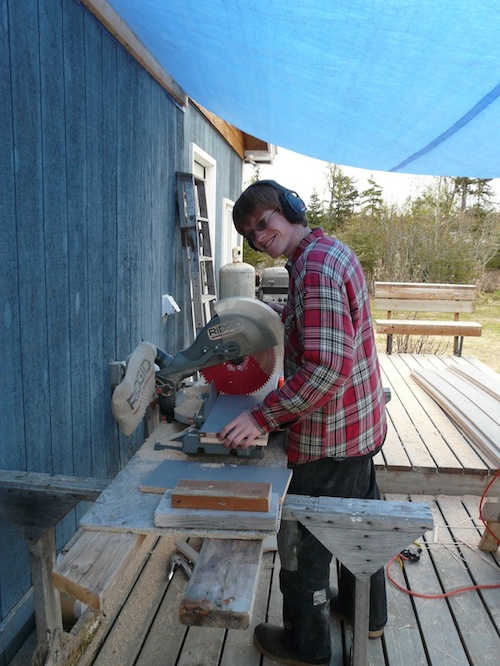 Erick Paulsud lives in Homer. Erick is an avid birder and talented carpenter.  He took on the job of designing and building 32 nest box kits, and, together with his mum Lori, will be joining the camp to help set-up and install the nest-boxes.  We're excited to follow the success of these boxes in the future.  THANK YOU Erick for all your hard work in making this happen!
Erick building nest boxes in Homer