The day of the big performance finally arrived!
First, campers had to make something for their audience to eat. They started cooking with Zee, a local elder, in the afternoon and had a seal meat stew ready for show time.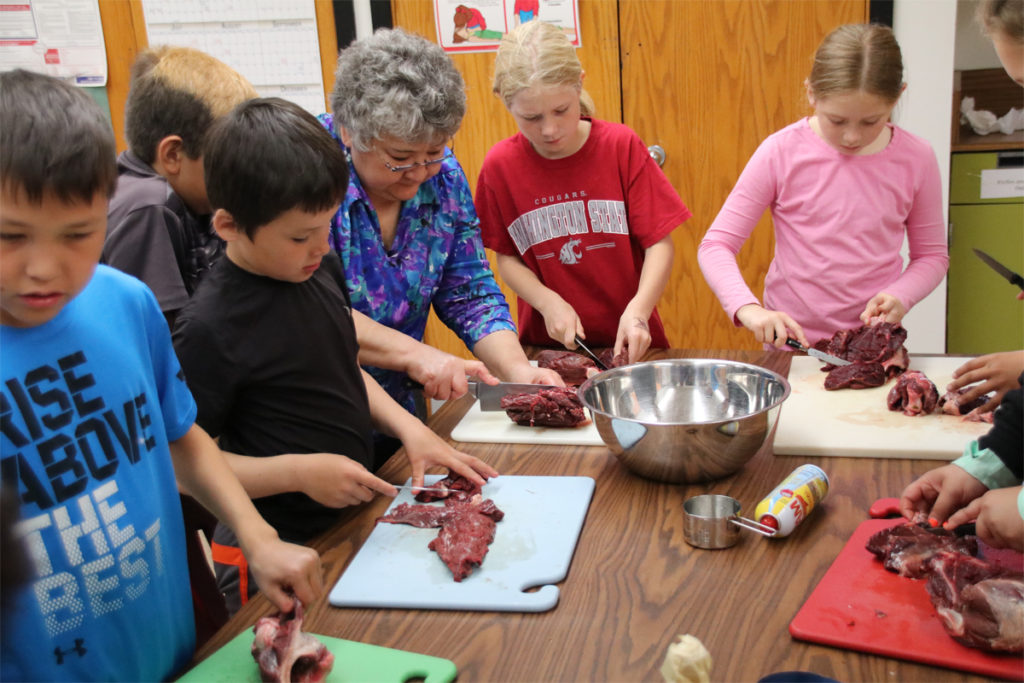 At the Rec Hall, our performance venue, we put out the t-shirts Campers made on Friday so that every kid could perform in their own Seabird Youth Network attire.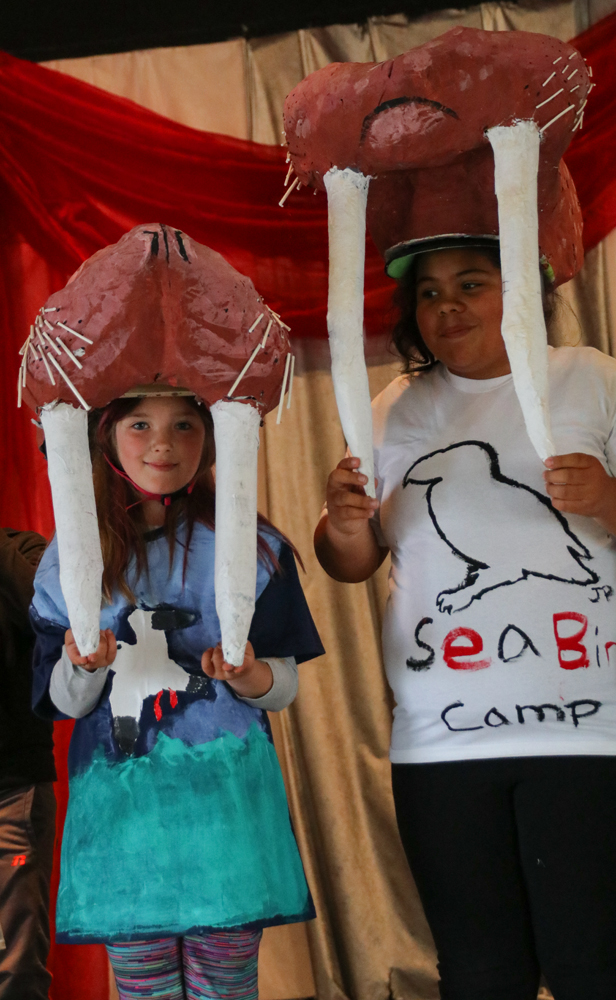 We also displayed seabird art canvases, feeding shorebirds and Seabird Superheroes for our guests to see before and after the show.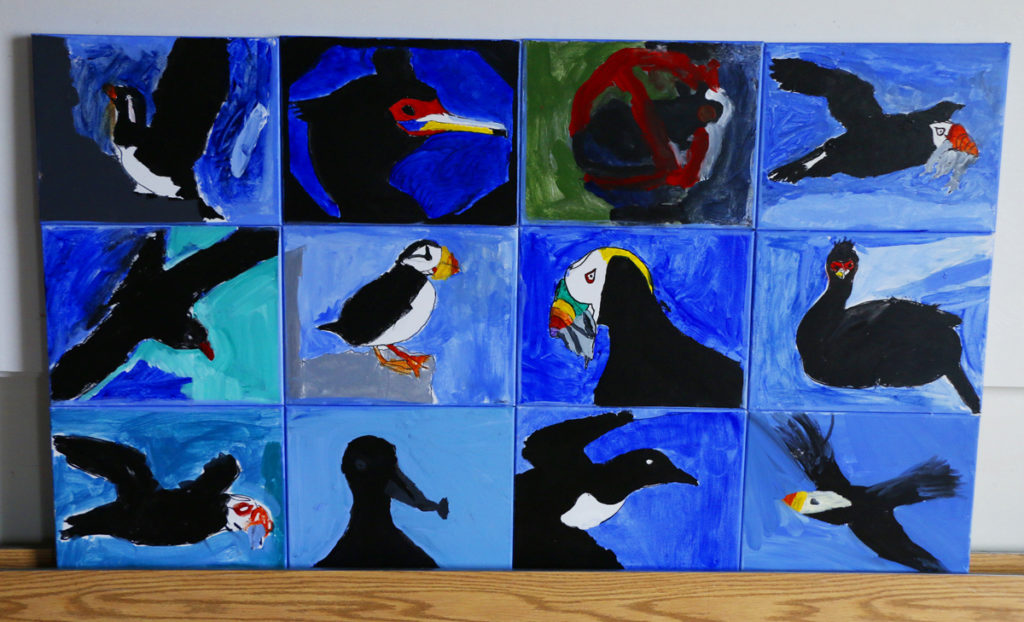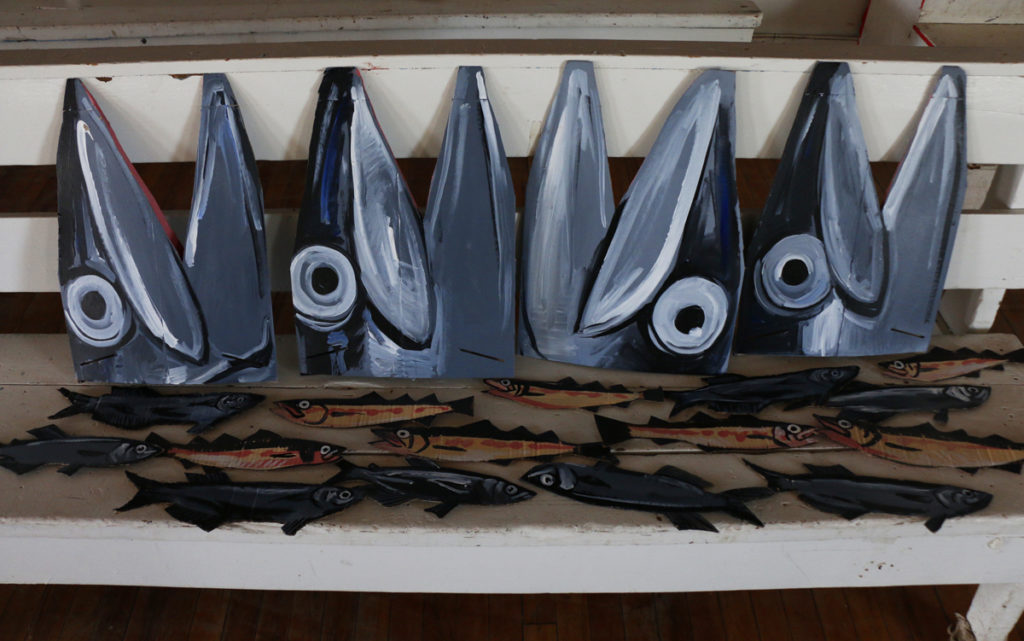 Our story featured Rosy, a finch with amnesia who spent most of the play figuring out what type of seabird she. She imitated other bird's calls and foraging strategies before declaring "I'm not a Seabird. I'm a Seed Bird!"
A crowd arrived that included family, tour guides, tourists, US Fish and Wildlife Service Personnel, and even some harbor construction contractors. When it came time to perform the kids came through big time! They gave a great performance that everyone seemed to enjoy.