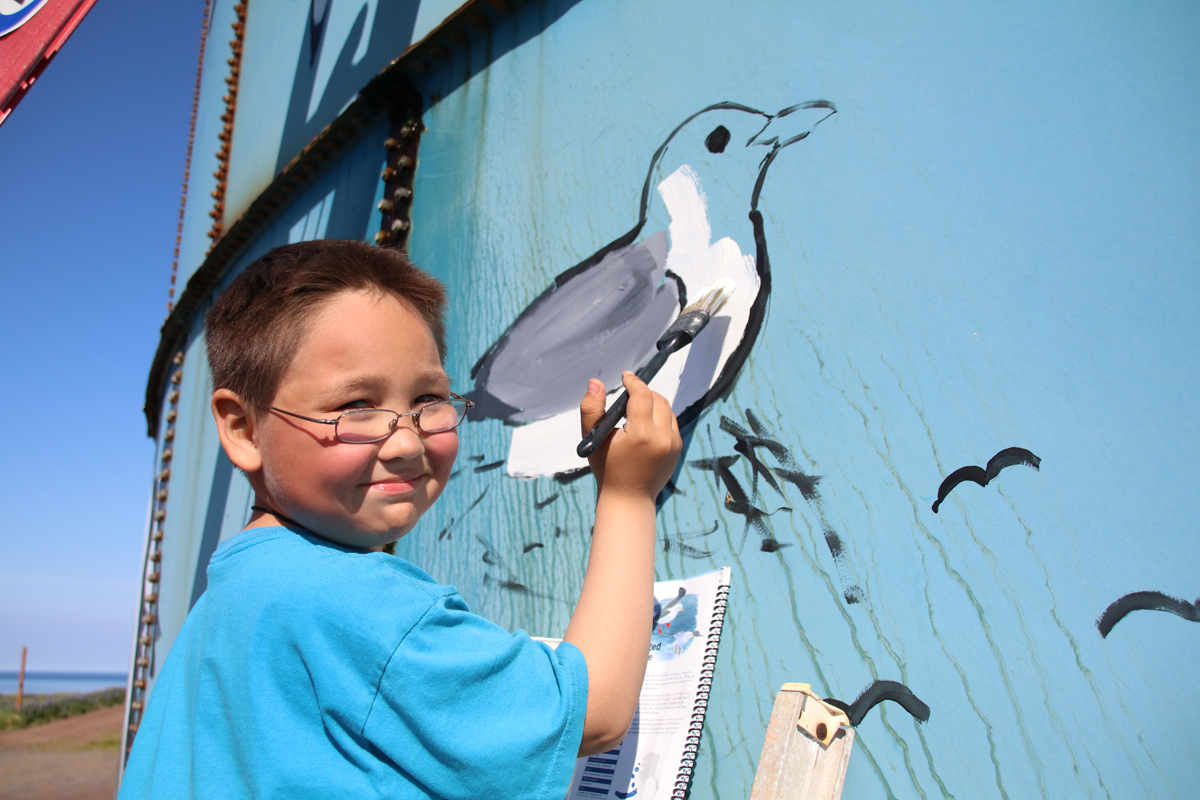 As soon as Seabird Camp finished on St. Paul Island…Ram jumped on a fishing tender and made it over to St. George Island to spend a few days doing seabird artwork with the kids. Luckily he took a boat.. the inter-island flight was cancelled.  Here's his first report:
We came. We saw. We painted.
The St. George skyline looks a bit different after the first day of Seabird Art Camp. The day was sunny and spectacular so it seemed a shame to do the planned indoor projects. Sally at the Tribal Government Office mentioned that someday she would like to get some paintings on the water tower. I said: "How about today?"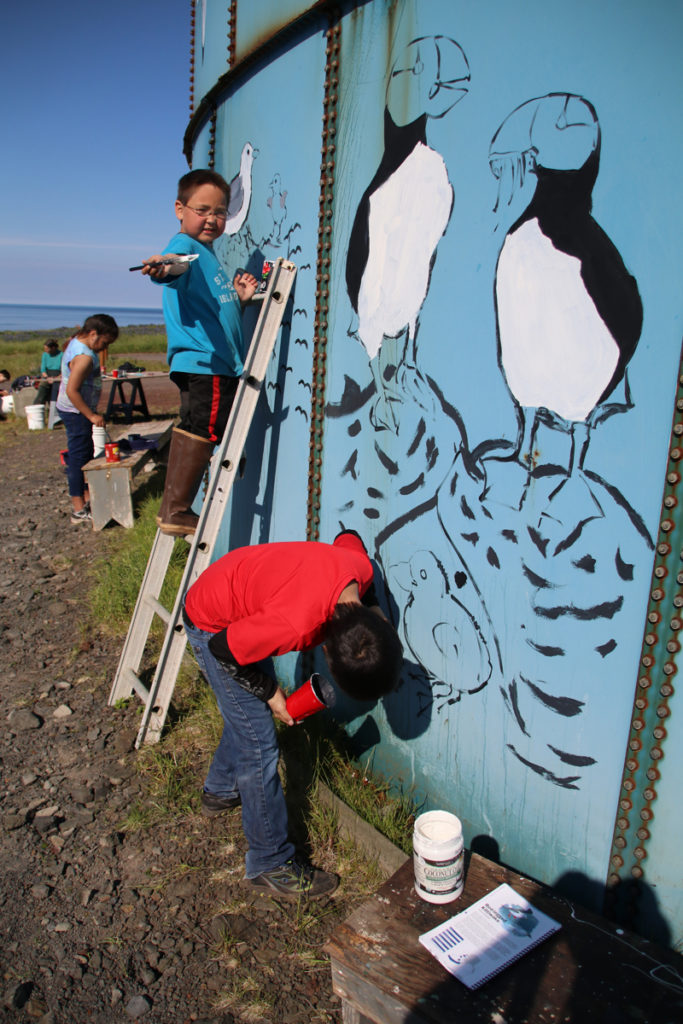 So the scramble began to get City of St. George permission, paints, and brushes together before the kids started arriving for camp. It worked, thanks to Karin hauling stuff up with her ATV. The big cans of paint donated by the City and Karin came in black, white and blue, so we worked with a limited color pallet. Five kids painted the tank and even Marge, a village elder joined the fun.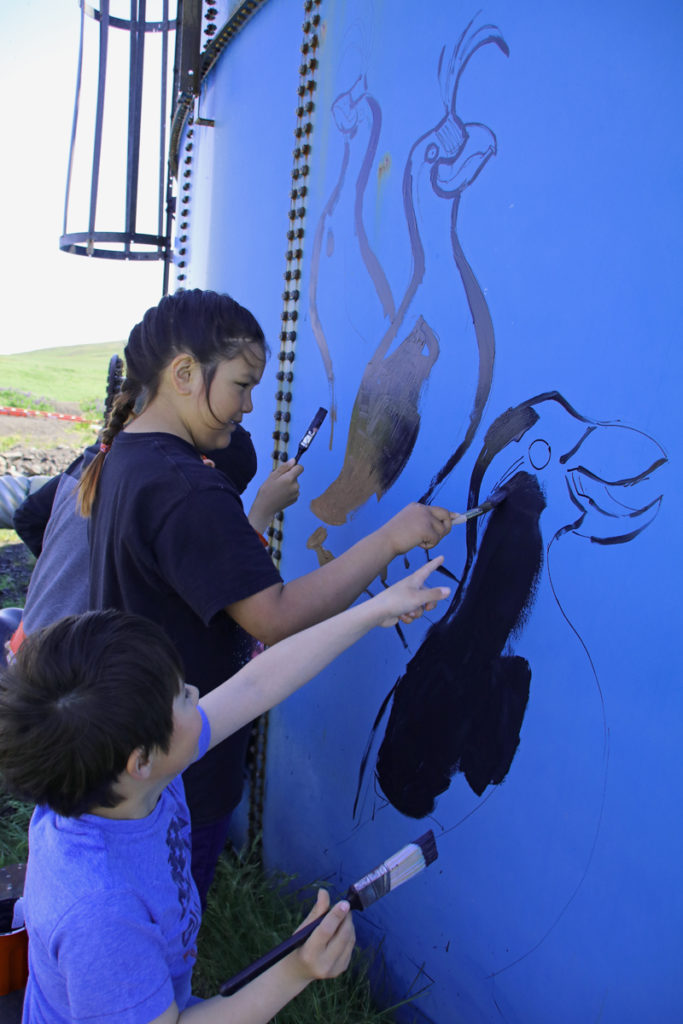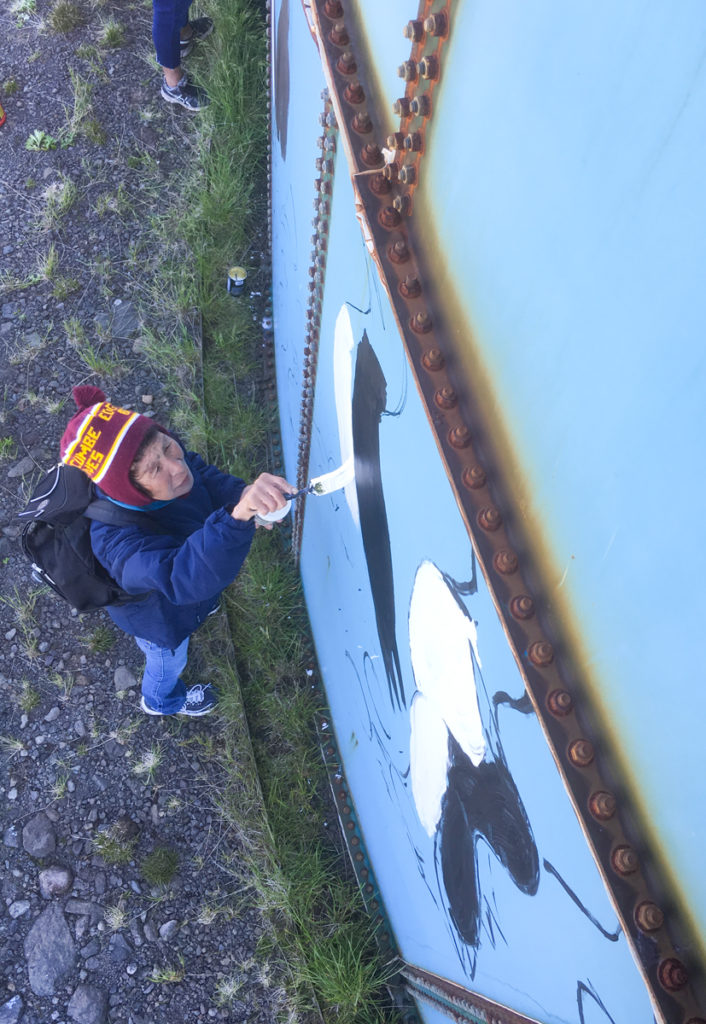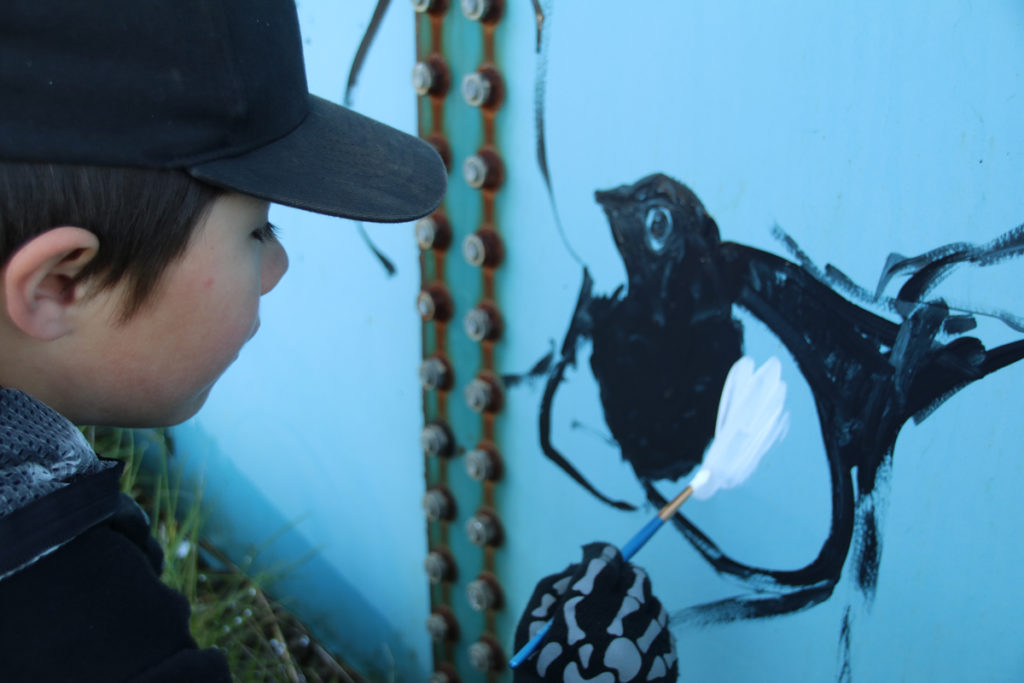 The design grew and evolved as the day went on. And so did the temperature. In the shadows and winds of the dark side of the tank kids had to take sunshine breaks to warm up, but by evening it was calm and warm and we were passing around sunscreen.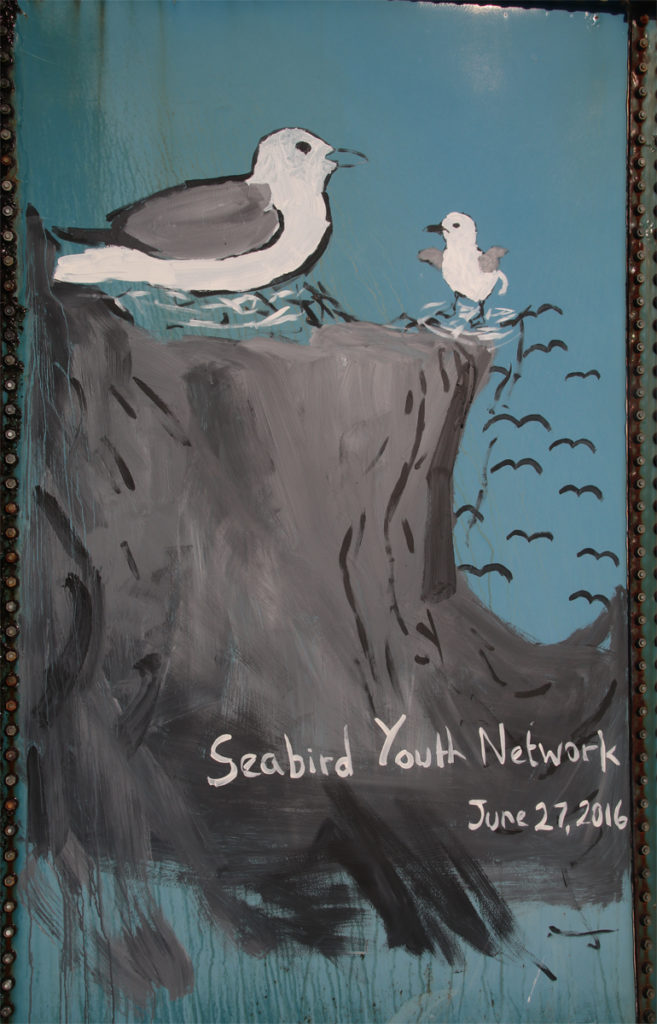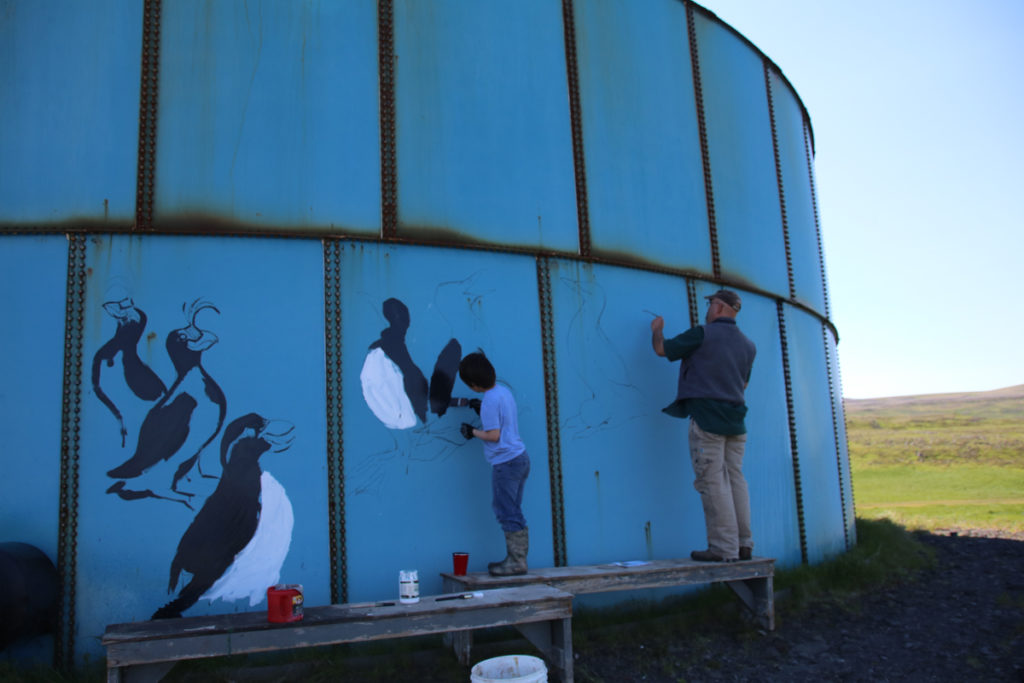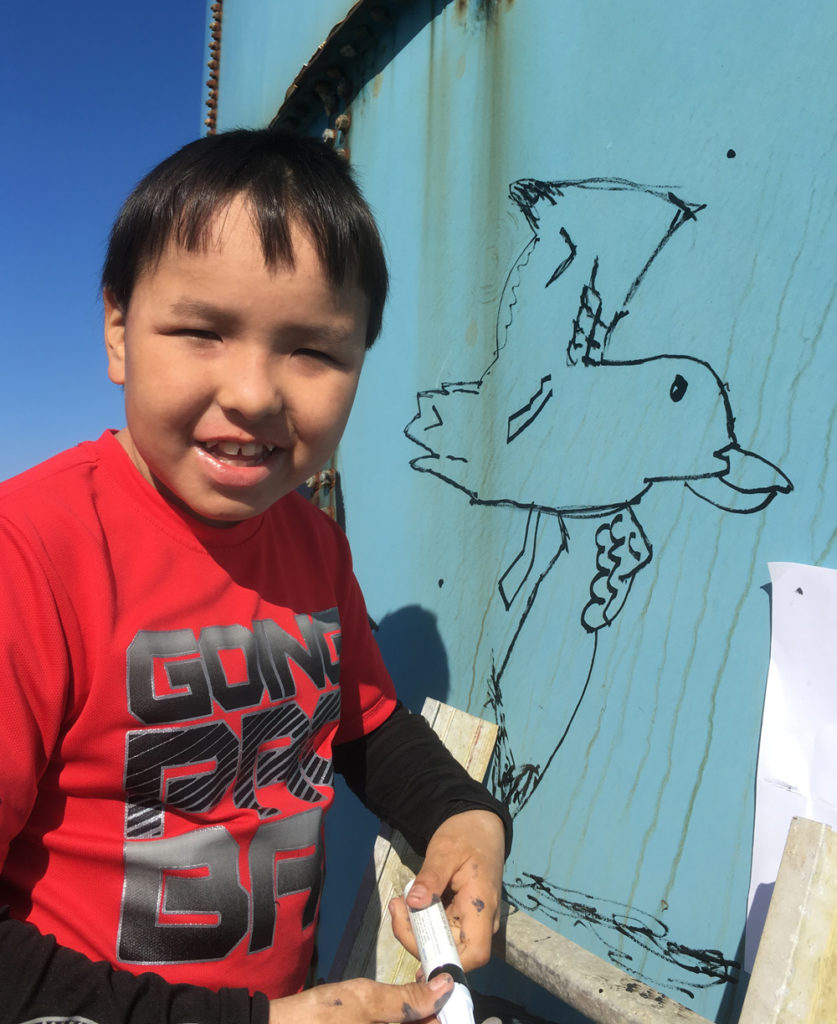 Some kids painted birds that I helped outline. Some wanted to do their own from scratch. Most did a bit of both. The end result was an engaging mix of styles.
I can't believe we painted a whole mural in one day!!!