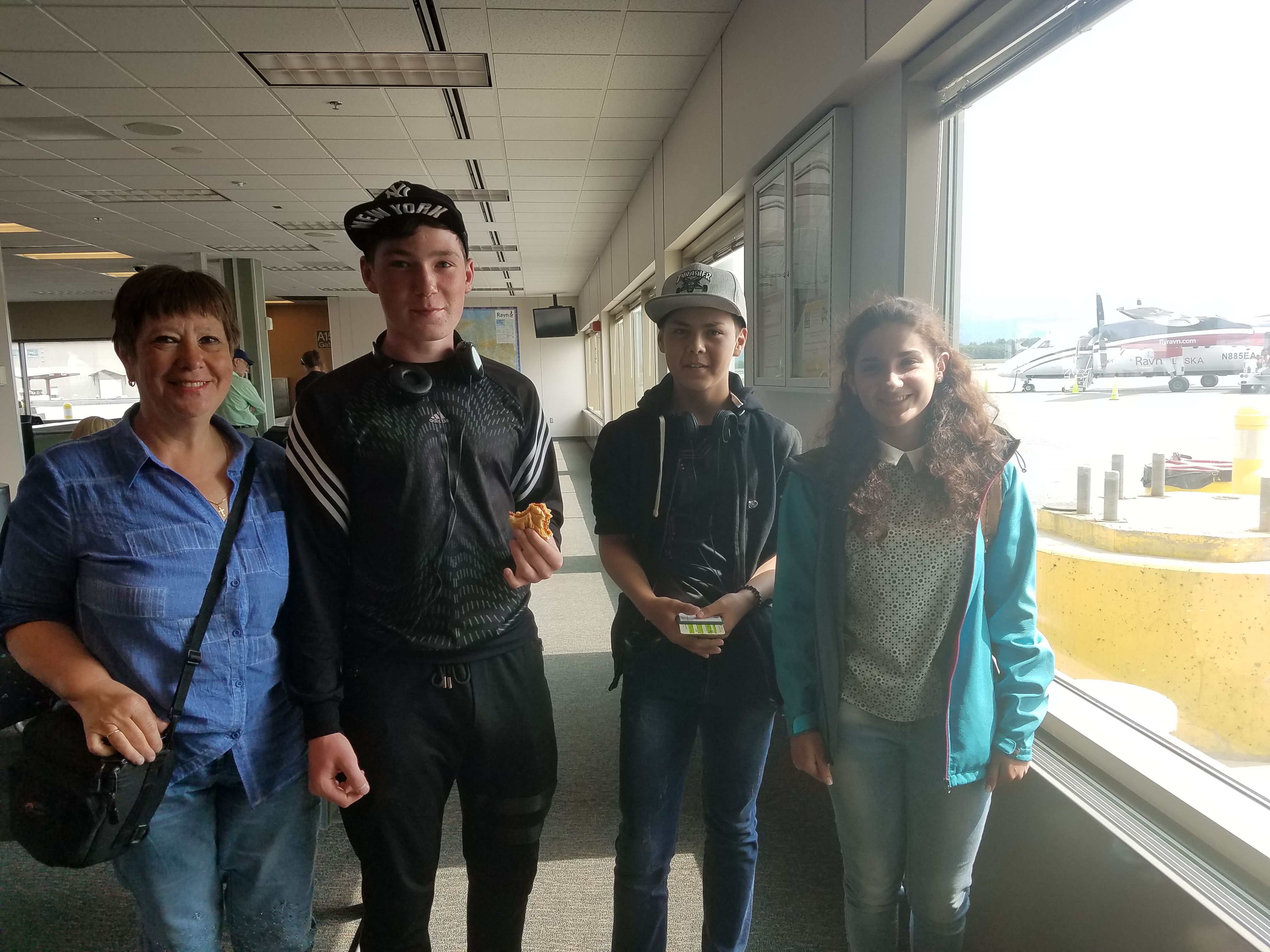 A huge welcome to Natalia, Aleksandr, Polina, and Artym from the Commander Islands!
They've made it to Alaska!
Even though the Commander Islands in Russian are only separated by 207 miles from the nearest land in the USA (the island of Attu in the Aleutian chain), the journey from the Commander Islands to Anchorage, Alaska, took over 10 days!
After a short stop-over in Anchorage, the crew headed down to Homer. They are traveling on the R/V Tiglax (the Alaska Maritime National Wildlife Refuge's research and support ship) from Homer to St. Paul in the Pribilof Islands.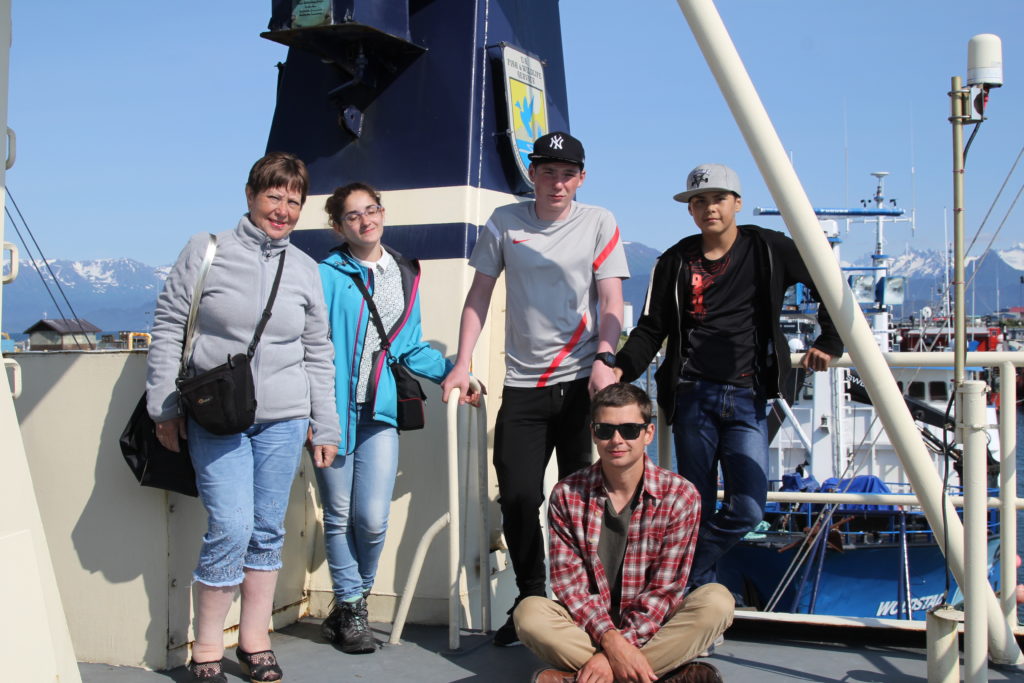 They'll arrive in St. Paul Island next week, just in time for Seabird Camp!